With Zillow out of the picture, iBuyer's market share drops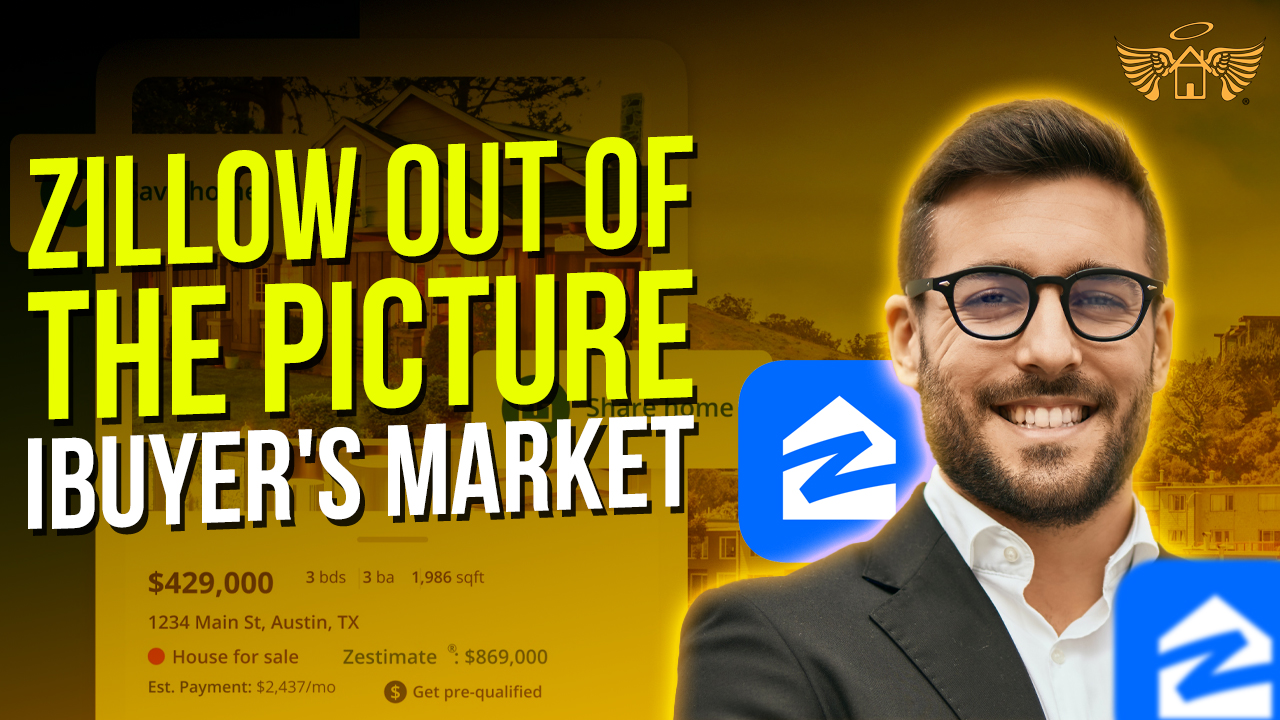 Homeowners who sold their houses to an iBuyer declined in the opening months of 2022 as Zillow continued to withdraw from the business. So if you want to know more about the iBuyer's market share drops then this blog is for you.
For today's blog, exclusive for our Real Estate Heaven members, we will be talking all about the market share drop of iBuyer.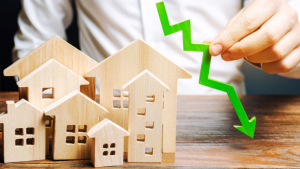 But before we get into that, let us know all about iBuyer first. Home-finding platforms like Zillow and Redfin had been sticking to online listings until recently. These two companies are now also buying and reselling homes. But last week, Zillow announced that it's also getting out of this business partly because it was buying homes at pricier prices than the company estimated it would be able to sell them for. The company said this was due to forecasting future home values and its ability to operate at a large enough size in order to remain profitable. Companies such as Opendoor, RedfinNow, and Offerpad are some of the biggest companies known as iBuyers.
These companies use data and technology to analyze a property and make an offer in cash. After buying the home directly from the homeowner, the iBuyer makes repairs and updates on the property, then sells it on the open market with these desired qualities. Sellers typically pay more when using an iBuyer, but because of the lower fees in competitive markets, the sellers themselves actually receive more per transaction. In addition, these companies have been known to offer above-market prices for houses. On the one hand, iBuyers can be attractive to sellers who might not have enough time to list their home themselves. However, those hoping to get a foot in the commercial market are concerned that they might just add more pressure to an already competitive situation.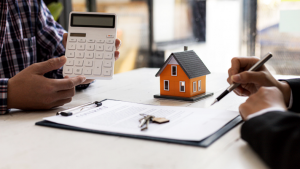 So how does an iBuyer work? Even though iBuying has grown significantly over the past few years, it only accounts for 1 percent of homes sold in the US, or about 60,000 homes annually. It's more popular in certain competitive cities like Phoenix, Atlanta, and Charlotte – where it makes up more than 5 percent of sales. The largest iBuyer in the US is Opendoor, which launched in Phoenix in 2014 and now operates in 44 cities. The company bought 8,494 homes last quarter and sold 3,481. Zillow was a distant second as of 2018. It launched Zillow Offers in Phoenix and Las Vegas and most recently operated in 25 cities across the country.
Zillow states that it is not going to be profiting off of its homes because the rapid price increases have started to slow, and Zillow has been unable to estimate what homes that it buys would sell for in the future. In Phoenix, the 250 listings Zillow had at the end of October were priced at a median of 6.2 percent, or $29,000 less than what they were bought for, according to research from DelPrete. 
But Zillow's withdrawal from the industry is not a strong indicator for the whole industry. It was more about Zillow's decision than anyone else, according to DelPrete. "I've seen the other iBuyers make adjustments in this market," he said. "They have changed their fees, or are changing what they are offering for homes, kind of reacting to the market. But I saw Zillow just barreling down." For example, Opendoor is looking to acquire more iBuying customers through their partnerships with the popular real estate website, Realtor.com.
This partnership will enable certain home owners the opportunity to see an immediate offer on their property without waiting hours (or days) for offers to come in. "Consumers want more visibility into the value of their home, and more choice when deciding how to move forward with their home sale," said Marissa Mierow, vice president of products at Realtor.com. "We're excited to bring these offers to even more consumers through our My Home dashboard and offers on off-market properties," Offerpad said they are moving into seven more markets this year, and expanding even more in 2022.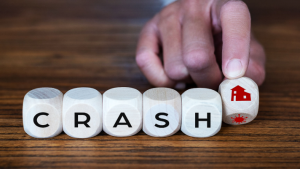 Offerpad relies on algorithms to provide a price for an item that is close to the market value. However, there is still a human factor in the pricing process too. Brian Bair, Offerpad CEO, and chairman, talked about it. "The market will always change. You don't win in residential real estate by only perfecting your algorithm. Your ground game is equally as important," Bair said. "I believe iBuying will continue to grow and shape the future of real estate."
The rapid growth of iBuying has sparked some controversy, however. Homebuyers are unsure whether or not large home buying corporations will have a long-term, negative effect on the housing market. They are afraid that these corporations will drive up property prices and that they have an unfair advantage in the housing market. One real estate agent's critique of the iBuyer industry, which painted a disturbing picture of how big companies buying homes could potentially manipulate the market, went viral on TikTok in September.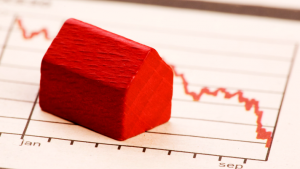 The agent did not name any specific companies at the time (e.g. Zillow), but Zillow responded with a statement. "Unfortunately, the internet can also sometimes be a source of misinformation and falsehoods, as is this case," Zillow spokesperson Viet Shelton said in the statement, which was issued before the company announced it would unwind the Zillow Offers program. Industry experts believe that the scenario which the agent described may occur in the future, though it is not happening now. "Though they aren't responsible for the current state of the housing market, some of the common practices of iBuyers do warrant scrutiny," said Jacob Channel, senior economic analyst at LendingTree. "It is possible that as their market share grows, iBuyers could eventually have enough power to manipulate the market, drive prices up and keep middle class borrowers from buying a home."
Currently, iBuyers share of the housing market is too low to move the market as a whole. However, in areas where they are prevalent, there are fewer homes on the market and thus fewer options for buyers. Zillow's exit from the market means that the company is not generating any profit from soaring real estate prices. Homes owned by Zillow are now being sold for less than the price that they were purchased for. The company took a $304 million inventory write-down last quarter because their homes were not selling in the expected number. "Even if an iBuyer does buy a home with the hope of reselling it at a higher price, their plan wouldn't work unless they could find a buyer willing to pay that price," said Channel.
Redfin does not plan to exit the iBuying market any time soon, although it is not a happy participant. It offers its RedfinNow service in 29 markets to help homeowners sell without hassle, and is willing to slash prices as well. Redfin does not care about holding the houses they buy. They sell the house as soon as possible, so they are no longer responsible for it. "It is hard to express how much pressure we are under to sell the house as quickly as possible," said Kelman. "We want to fix it and put it up for sale. Any time we are holding a property longer than that, we view that as a calamity."
While offering quick deals for sellers is a key attraction, over the longer term, iBuyers are looking to offer a broader set of end-to-end real estate services. That's what might separate them from their competition; "The real differentiation comes in the end-to-end purchase process, right?" BTIG's Fuller said. "If you can lock in with one provider, and everything is digitized and fairly frictionless, I think that's the magic you're after." A company that offers competitive home prices is also seeking to provide mortgages, titles, and escrows.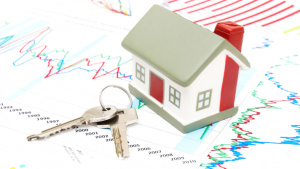 Opendoor's vertical integration strategy has been successful as they are already a top player in the industry. Opendoor mostly derives revenue from the sale of houses. But to branch out, it has purchased Pro.com and Skylight for home renovation and financing provider RedDoor. However, these are still a small part of their entire business. Opendoor declined to disclose any figures relating to the topic, but Fuller said they contribute less than 10% of their total revenue in 2020.
"It's still a very, very early-stage effort," Fuller said. "The biggest cost for these kinds of products is customer acquisition. So if you have a customer already locked in, and you can move an ancillary product like a mortgage, your incremental margin on that product should be very high." A new property trading system by Opendoor allows homeowners to sell and buy their homes simultaneously. This system creates a win-win for seller and buyer. About two thirds of the Opendoor's clients are also sellers, meaning they wouldn't have to worry about the difficulty of managing rental properties or transactions with the market.
Offerpad offers a discount program for people looking to buy, sell, or get a mortgage. By partnering with home builder Taylor Morrison, Offerpad enables homeowners to stay in their home for six months after closing or move out up to nine months early if they're selling their home and buying a new one from Taylor Morrison. Homeowners may find digital iBuyers a refreshing option, in light of the paperwork-heavy world of real estate transactions. The tradeoff can be not working with a trusted real estate agent.
However, consumers are voting with their dollars and residential real estate will become increasingly digital in the future, especially for homes priced below $600,000. A market which is suffering from a housing shortage has twice as many agents as listings. This is because many in the market are seeking to buy as prices go up. The trend of rising prices only adds to the need for change in this industry.
With that, what happened to the iBuyer's market share? Companies that buy homes for cash and then fix them, before reselling them later were still active and remained busy in the first quarter of 2022 even as Zillow was reducing its own iBuyer operations. In the first three months of 2022, 12,652 homeowners used Opendoor, Offerpad, and the soon to be defunct, Zillow Offers, to sell their homes in 43 major markets. These companies had 1.3 percent of all home sales in that time frame. Zillow's latest iBuyer Report found that these numbers represent a decrease in market share from the previous quarter when the three iBuyers combined for 1.7 percent of all purchases.
"The decline in sales using an iBuying service and iBuyer market share is primarily due to two factors: the winding down of Zillow Offers and an overall slowdown in home sales in the broader market, largely because of record-low inventory," the report reads. "Zillow data shows U.S. home sales fell 21 percent quarter over quarter in Q1."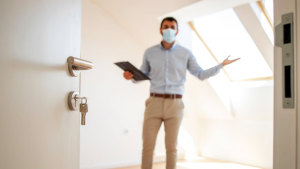 The instant cash offer class of buyers has now exceeded the one percentage point in three consecutive quarters. This is an amazing feat for a class of buyers that for years had poured resources into expansion, but never collectively beat the one percent mark. After buying and repairing the homes, iBuyers also hit their highest marks ever for resales in the first quarter. This is a dramatic rise in the number of transactions completed by iBuyers. With 26,537 homes repaired and resold, it's a drastic rise against the 10,738 total sales for the third quarter of 2021.
This was a record breaking number at the time. These companies are also benefiting from improved resale prices. For example, the author found that on a typical iBuyer home, the resale price was 14 percent higher than the original purchase price. Despite other advances, the fall of Zillow's iBuying venture in November was a significant setback for overall iBuyer activity. In January, Zillow closed on just over 200 homes through its final transactions, according to company spokesperson Viet Shelton said in an email.
The real estate listing portal company was previously one of the two major players in the iBuyer space, alongside Opendoor. In some large markets, nearly five times as many homes were purchased by iBuyers than nationwide. In Atlanta, three companies keep 1 in 17 homes safe from regular homeowners. This is a result of their nationwide availability. Similarly, these companies are taking an even greater percentage of homes due to their wider geographic reach in Tucson, Arizona. Other reports have found that these websites accounted for at least one in twenty home purchases in Phoenix, Dallas, San Antonio, and the North Carolina markets of Charlotte and Winston-Salem.
More and more online retailers are using iBuyers to handle purchases on their behalf. This is starting to become a trend towards more of an invasion of territory. The Zillow report shares an update about iBuyers- these buyers make up only 1.3 percent of the real estate market, dropping from 1.7 percent in the fourth quarter of last year and a record 1.9 percent in 2021's third quarter. Besides the paucity of homes for sale, another factor tamping down iBuying purchases is the withdrawal of Zillow Offers as mentioned before. iBuyers are buying houses that are more expensive on average, but the difference is shrinking. The median price for purchase by an iBuyer was $347,000 in the first quarter, a 5 percent decrease from the previous quarter.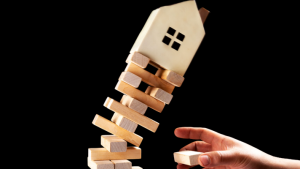 Meanwhile, the median home purchase price for the overall housing market rose 2 percent to $340,000, just below the $347,000 made by iBuyers. iBuyers are still buying more expensive houses than traditional homebuyers, but the difference is starting to shrink. The median price for a purchase by an iBuyer was 347 thousand dollars in the first quarter of 2018, down from the previous quarter. Meanwhile, the median cost of homes purchased across the board has risen to 340 thousand dollars. Since there are a limited number of houses for sale at any given time, human buyers typically overbid for the homes and create more competition among each other.
Since iBuyers are powered by algorithms, they need to generate profit, which means they need to sell their home at a lower price than what it originally cost them. Although homes are on the rise, iBuyers still have a slight edge. The median markup of houses resold by an iBuyer in the past quarter was a record high, with it being 14 percent. The median markup in the previous quarter was revised to 4.6 percent. iBuyers are having trouble reselling homes due to increased demand.
However, the time it takes to fix up the homes has prevented many homes from being sold quickly. iBuyers typically held homes for 120 days, more than three weeks longer than the typical 98 days in the fourth quarter. It also may be an issue with labor shortages and supply chain issues. If another company doesn't fill the void left by Zillow, then the market share of iBuyer purchases will continue to drop. Opendoor, one of the remaining major companies in the industry, has expanded into Long Island, the lower Hudson Valley, and New Jersey looking to retain as much of their market share as possible.
That's it for this blog Real Estate Heaven Fan, remember to subscribe to our channel and if you feel like we've delivered value please share this blog with ONE person. That's right just one person as a token of your appreciation for the hard work we put into making content that educates and helps you on your mission of building your own fortune.  Remember you can read blog after blog, but it isn't until you actually take action that you'll start to see results.  See you soon!
---