Why Floor Plans Are the Next Great Opportunity for Real Estate Agents
Hello, people. Welcome to the REH Real Estate Youtube channel. When looking at the National Association of Realtors' "2017 Homebuyer and Seller Generational Trends Report," it was clear that online presence is still relevant and the role of real estate agents are essential. 
One of the most interesting contradictions was the real estate floor plan.
Research found in a study, by the buyer, that photography is the most important feature on a website. The second most important feature was information about properties for sale. The floor plan was the third most important feature. If it's simple and visual it matters. If you want more of this content, subscribe to the REH Real Estate Youtube channel and hit the notification bell.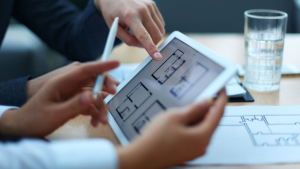 Why do many listings lack the third most important feature-transparency? One of the three most important features in a listing is transparency. (This could also be reported as: Zillow ranks floor plans as one of the second most important features in a listing). Seller, buyer, agent want to get deals done. There must be something about these listings.
To answer that difficult question, let's have a look at two other real estate markets: The UK, and Nordic countries. Let's compare the characteristics of floor plans for real estate listings in those regions.
The RICS organization sets rigid rules on property measurements. A number of examples:
The item should be capable of being measured.
The measurement should be objectively verifiable.
The measurements and calculations must be clearly documented, the date documented, and the measurement tolerance mentioned.
The service provider should state the percentage tolerance, as a degree of measurement reported for the maximum potential for inaccuracy.
Agents and brokers are following the rules in real estate marketing. Images posted in real estate listings typically follow a standard. This makes sense as older studies by Rightmove and Metropix found that buyers love floor plans, and the lack of floor plans is an obstacle.
In Nordic countries, the guidelines for measurements are quite strict. There is one exception: In real estate listings, floor plans are not considered to be relevant and accurate replications of original building documents. As these are intended for marketing purposes, there are less stringent requirements.
Unfortunately, some companies expect that customers will rely on the reproduction of their property despite the disclaimer because of its purpose. However, the floor plans of some business models are put off-scale for this same reason.
What are the floor plan-related obstacles?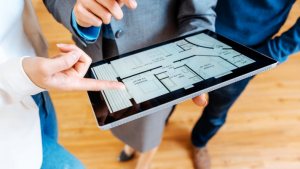 In both examples, everyone has the literacy to understand the floor plans. One relies on exact, professional-level accuracy for all possible uses. Another one relies on the idea of what is enough for each particular case and context. Google helps with other questions.
The cost of producing floor plans and protecting the copyright on them make them expensive and time-consuming, it is difficult to acquire original plans, they take time to redraw, and you may need expensive software. Floor plans can be misleading if they aren't updated regularly, which thieves could use as searching aids. Original floor plans can become outdated in the years that pass due to changes in construction techniques or new developments that have direct access to the original documents.
Buyers often have a hard time understanding what they're seeing on the internet simply because it doesn't feel like them or offer as much feedback as someone standing inside a home would. This is usually a problem that leads many to look for homes in person and visit open houses before making offers.
Zillow claims that the use of virtual agents cuts down the number of real estate viewing hours. Agents, who spend months not seeing homeowners, are discontent with this option.
Either the machine can count people, or a person has to come in and do it. Either way, it takes too much time, work, and cost. Simply because the machine doesn't exist in most cases across the US.
Floor plans are usually copyrighted information so you should be careful with them. If an agent creates them by themselves, then that's a different story.
What bigger players say
Zillow, Reddit, and City-Data threads have strong opinions about floor plans
"A floor plan can save a lot of driving and looking."
"Floor plan qualifies a buyer before even seeing the home."
"They may not tell the whole story, but there's a lot that can be determined just from the floor plan."
"Floorplans would encourage potential buyers that know what they are looking for.  It will also help keep away potential buyers that basically walk in the door and walk right back out because they hate the layout."
"My husband uses a wheelchair and we have viewed several homes that were not accessible for him which we would never have viewed had we been able to access a floor plan ahead of time."
"The safety reason is ridiculous to me, an average tract type house is pretty simple. It's not like by posting the floorplans you're giving away the blueprints for Fort Knox lol. I think posting pictures of the current homeowners 60 inch LCD tv is more dangerous."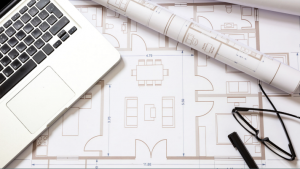 With a mobile app, a person can quickly create a floor plan without leaving home. This is all the more true for real estate agents who have access to their own scanning technology from their hand-held devices.
Accuracy? The current way of using laser measurements makes floor plan creation expensive. For listing and marketing purposes, a "not in scale" would do just fine.
Copyright law can be a confusing issue. For example, nobody owns the idea of "love". Yet, a musician can own the copyright on his or her interpretation of love – his or her recognizable song.
Literacy? No standards required. Just clarify the difference between an absolute and a certain "out of scale" kind.
The priority is visitors. Seeing floor plans is just a side effect for buyers.
Security is a personal choice – if you feel unsafe, there are always other options.
If you're not showing relevant information or targeting a specific type of audience correctly, your marketing emails could be less effective. Did you know that agency account reps or brokers often have higher contact numbers than the number of deals they close?
What if an online service leveled the playing field and was much more efficient than traditional methods?
My favorite argument is hidden in a New York Times article from ten years ago. "It would be easy to show a buyer between 6 and 25 homes a weekend. After 25 homes, which are you going to remember? The ones you are holding paperwork on."
In recent months, floor plans have significantly increased in importance for real estate professionals when marketing your home listing. Floor plans have moved from being an optional extra to being a must-have during marketing the home.
As more and more properties end up with secret superhero identities inside, how can real estate professionals capitalize on these trending floor plans?
What's Changed?
Inventory levels are low, with real estate prices continuing to increase as a result, but when market conditions are challenging, a floor plan can present buyers with additional incentives to purchase. A floor plan provides a professional, high-quality gallery of the unit making it more likely that someone else will make an offer and help sellers negotiate for the best possible price.
To understand why floor plans are more important than ever to the home buying process, it's important to look at current market context.
Floor plans and desktop appraisals
The Federal Housing Finance Agency has allowed appraisers to work remotely for some time now, but recent changes in the law have meant that this temporary measure is now a permanent part of the process. The changes have been enacted thanks to recent technology updates within the US government's own software.
The appraiser must have data such as tax records, public records, and floor plans before the appraisal can be approved. With the current property appraisal requirement of most states, a physical inspection is no longer necessary to approve the appraisal.
Where traditional appraisals go wrong
Sometimes, the process of getting a buyer's mortgage can take up to 20 days or more, which opens up both sides of the transaction to issues. The traditionally quick market and lack of contractors means that appraisers are needed to assess properties but they have become harder to find since the housing crisis.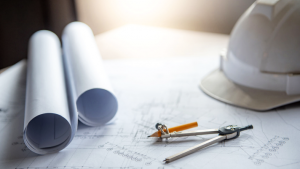 For sellers, some of these issues include:
Lenders want to make sure that they don't approve the borrower for a loan if the financial condition of the buyer is too poor.
Change in contract if the appraisal is too low
Lost potential buyers if the original buyer is unable to move forward
Personal setbacks, such as inability to prepare for closing or packing
For buyers, a number of these issues include:
Lost opportunities to purchase other homes if they're unable to secure this loan
Personal setbacks, such as timing the selling of their current home or packing limbo
Why this is important
The remote appraisals process decreased the waiting period by cutting days off the average time by a few, which resulted in increased efficiencies. Floor plans are now necessary for the remote appraisal process and are more important than ever.
How floor plans provide agents advantage over competitors
Fees get paid out of advertising, which is generated by the sale of units. New listings are always advertised and a floor planner is made available to provide buyers an accurate impression of the unit's condition. This attracts buyers and generates interest leading to more clients and avenues for carry advertisements.
The use of floor plans have proven to be a useful marketing asset, helping buyers envision the layout and size of furniture in each room. In fact, 73% of home shoppers found floor plans to be "very useful" according to a Realtors 2021 Home Buyers and Sellers Generational Trends Report.
These changes, in conjunction with the latest news from Fannie and Freddie, will galvanize the market with quicker closings, which benefits all parties involved — buyers, sellers, agents, mortgage brokers, and more.
When agents designate a floor plan to sell, the appraisal and loan approval process can begin automatically, saving time.
Furthermore, for mortgage arms of traditional lenders or preferred mortgage companies, the quick close is even more attractive.
One way to tie floor plans into online listings is by including it on a list of the pre screening process. A checklist for this might include:
Secure agency and sign seller's contract
Recommend staging and cleaning
Schedule top-notch photography
Acquire a floor plan from a third party
Schedule formal inspection
Identify listing price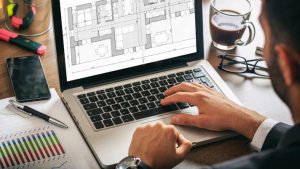 Be sure that for appraisals of your property, you use an established provider who understands IP, rights, licensing protection, etc. It's the best way to limit exposure and liability.
With a floor plan created ahead of time, sellers get an edge in the competition by being able to stand out against the number of buyers. In conjunction with a professional photography shoot, an individual or service can produce an attractive floor plan for your home.
The evolution of the lending process to include remote appraisals since 2009 drives home the floor plan's growing importance. From 2009-2017, the floor plan has been moving from a marketing tool to a sales closer and their use is on the rise now due to their rising effectiveness.
Floor plans are one of the most effective visual elements for your real estate listing
Instead of using 3D models, 2D floor plans are an option that provides a more simplified understanding of a home's layout all at once. Floor Plans are a new, digital service that work hand-in-hand with property pictures and help buyers picture themselves in the dream home.
The majority of buyers rely on 3D house tours to get a sense of the property, but for many people it's a huge investment that they aren't willing to take upon. This is because information about the layout requires a lot of mental energy and effort. Instead, an appealing 2D floor plan can help potential buyers put their minds at ease and save them time and energy when making choices.
Build an Emotional Connection with the Would-Be Buyer
Buying a home is no joke, especially in 2022. It requires many emotions to be a successful homebuyer. The more you personalize the property and take extra time to show potential buyers around your place, the higher chances are that they'll fall in love with it. If potential buyers can "see" themselves living in your property by viewing an interactive floor plan, that boosts their chances of being sold on it immensely.
Home buyers begin their new purchase by envisioning what their dream home will look like when they finally move in. With the help of a high-quality 3D home plan that opens floor plans, window views, and more, homebuyers can start to imagine how their new furniture will fit into their entire home before moving into it.
Makes your Listing Stand Out from The Competition
According to Zillow, a floor plan is the 2nd most important listing feature and correlates to capturing potential leads.
Home searching is a painful and time-consuming process. Homebuyers scroll through hundreds of listings at once. With such fierce competition, how can you make a property stick into the buyer's memory?
Let's start with one of the easiest ways, yet most effective solutions: Again, adding a floor plan to your real estate marketing package. Real Estate floor plans are a great tool for realtors to generate more listing engagement and get more listing appointments per property.
Right move
In order to compete in a crowded marketplace, real estate agents can invest in eye-catching floor plans and including furniture dimensions. With decoration customizing included, the display interests of potential buyers.
Floor plans are a fantastic marketing tool and a way to add value to your listing, stand out from other competitor listings, and sell your property quickly.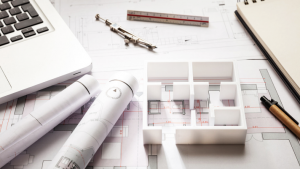 Allow Buyers to See what the room sizes are and the overall home layout before a showing
Imagine buying a house: you are only looking at the pictures and the descriptions but not evaluating any of the comfort aspects or utility. Otherwise, you would be interested in determining how well-connected rooms are, how air flows through them, and so on. And when it comes to real estate posters like this one, you understand that pictures alone won't give complete information about a property.
The shift in the real estate ecosystem has allowed sellers and buyers to save time with a new streamlined process for finding properties that are a good fit. Buyers, agents, and sellers can make more educated decisions through feedback and input from information-gathering algorithms.
Home buyers can now preview what the room sizes are, as well as a map of the interior layout before going on a showing. Floor plans provide more information around how different rooms are laid out and offer an opportunity for buyers to see whether or not they really want to make the purchase.
That's it for this blog Real Estate Heaven Fan, remember to subscribe to our channel and if you feel like we've delivered value please share this blog with ONE person. That's right just one person as a token of your appreciation for the hard work we put into making content that educates and helps you on your mission of building your own fortune.  Remember you can read blog after blog, but it isn't until you actually take action that you'll start to see results. See you soon!
---