What's the Difference between an Agent, a Broker, and a Realtor?
---
Navigating the home-buying process can be confusing and frustrating, especially if you're going it alone. Having an experienced real estate agent on your side can make it easier to find a home you can afford. While you may think that all real estate agents are the same, there are some key differences that you need to be aware of. Knowing what type of real estate professional you need can eliminate some of the stress and headaches involved in buying a home.
Real Estate Agent
In the simplest terms, a real estate agent is someone who's completed the necessary requirements to become licensed to sell property in their state. Every state requires real estate agents to have a license, which usually involves taking real estate classes and passing a state-administered exam. Real estate agents are employed by a real estate broker and are not allowed to work independently.
Generally, a real estate agent can act on behalf of the buyer, the seller or both. A buyer's agent represents your interests throughout the home-buying process, from finding the right house to the closing. Typically, their duties include showing you homes, submitting purchase offers, negotiating with the seller, writing up the sales agreement and helping to arrange the closing. Depending on which agency you choose, you may have to sign an agreement stating that the buyer's agent represents you exclusively.
A seller's agent, also known as a listing agent, works with individuals who are trying to sell their home. Their job is to represent the seller's interests and facilitate the sale of the property. A seller's agent may be responsible for researching comps in your neighborhood to help you decide on an asking price, listing your, conducting open houses and negotiating offers. Typically, most if not all of the contact you have with the seller will be through their listing agent.
In some situations, the buyer's agent and the seller's agent are the same person. This is known as dual agency. Typically, an agent has to get consent from both the seller and the buyer before entering into a dual agency role, since it has the potential to a create conflict of interest. Dual agency isn't allowed in every state so you need to be aware of what the laws are before seeking out this type of agent.
Real Estate Broker
A real estate broker is someone who's licensed to run their own real estate company. The licensing requirements vary from state to state but generally, you need to have experience as a real estate agent, complete advanced real estate courses and pass a state-administered exam to become a broker. Some states may allow licensed attorneys to obtain a broker's license without relevant experience as an agent, as long as they can pass the broker's exam.
Real estate brokers can work independently or employ one or more licensed real estate agents. In some cases, a real estate broker may choose to work for another real estate agency as an associate broker. Associate brokers have the same qualifications as an independent broker or agency owner but they're not responsible for the other real estate agents they work with. The day-to-day duties of a real estate broker may vary but their primary role is to act as a go-between for buyers, sellers and their respective agents.
Is there an advantage to using a Broker versus an Agent?
Not necessarily. In our state a Broker must have a minimum of 2 years experience as an agent (verified by their prior Brokers) in addition to the educational requirements, but verifying a 2 year employment span is nothing without any sales transactions. I'd take an Agent with Sales experience over a Broker with none. People become Brokers for one of two reasons. The first reason is to employ other agents and expand their reach. The second reason is to maximize their profitability by keeping 100% of their commission checks instead of having to share a percentage of it with an employing Broker. My point is, an Agent can be just as effective as a Broker.
Realtor
The term "REALTOR®" is a registered trademark of the National Association of Realtors. It is a title granted to Licensed Real Estate Agents and Real Estate Brokers. In order to use this title, they must belong to the NAR and be in good standing.  It is NOT requirement to do business, but the benefits of being a part of our trade group are many. Realtors perform the same functions and duties as any other real estate agent and they're required to adhere to a specific code of ethics.
The Code of Ethics outlines 17 guidelines realtors must follow and generally holds them to a higher standard of conduct than unaffiliated agents. Keep in mind that both realtors and real estate agents are bound by the same legal standards. The Code of Ethics is designed to impose additional moral rules, rather than legal ones.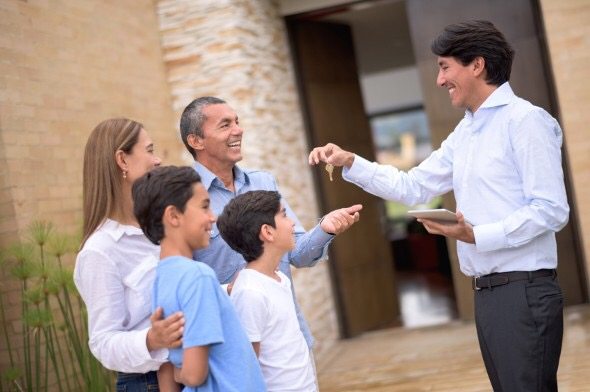 What Kind of Real Estate Agent Do You Need?
It ultimately depends on what you are trying to accomplish and the market conditions.
Buying Your Home
If you are a Buyer who is house hunting in a Seller's market (limited inventory), you are going to want an Agent who is well versed in writing offers that get accepted, and is well connected to other Agents. In other words, can your Agent pick up the phone, call the Agent representing the Seller and leverage their name and relationship?
Selling Your House
If you are a Seller who wants to sell their house, you'll want an Agent that has a track record of sales. Don't be afraid to Google them. If you can't easily find their sales history, that is an immediate red flag. We live in the Information Age-trust me, if they've sold something, it'll pop up. Look at how they market properties. Do they use professional photography and 3D virtual tour walk throughs? Would you trust them with the same marketing efforts?
Experience Over Enthusiasm?
You might assume that I lean more towards experience over enthusiasm, but that isn't the case. I was once a new agent with zero experience. Had my friends and family members never given me a chance, I might not still be in this profession. So herein lies the inner turmoil:
Do your trust your newly licensed friend or family member with what is potentially the largest financial decision you'll ever make, or do you give your business to someone with more experience?
I've got good news for you. You can have both. It is a regular practice for most real estate brokerages to require that newer Agents shadow and/or be mentored by a Veteran Agent with more experience.  If you want to employ a loved one who is getting their Real Estate career off the ground, but are hesitant due to their lack of experience, ask them to include their mentor or Broker in the discussions. Yes at first they'll be upset, but they'd more upset if you were to take your business elsewhere.
Conclusion
Whether you need to use a real estate agent, broker or realtor depends on your personal preference. All three must be licensed and all three perform similar functions, although individual agents, brokers and realtors will vary in terms of their education and experience. Ultimately, finding the right fit means choosing someone you feel comfortable with and whose qualifications match your needs.
There are some questions you can ask to help narrow down your choices. First, you should ask whether or not the agent or broker has their license. Avoid anyone can't demonstrate a valid license. Next, you should find out how long they've been working in real estate, particularly in the market you're looking to sell in. It's okay to ask them about their individual track record or request examples of homes they've recently closed on.
You should also ask any prospective agent or broker whether they belong to the Local Board of Realtors. Board membership isn't required but it does give members access to the Multiple Listing Service, which is a nationwide database of homes that are for sale.
---
---