What Real Estate Agents Should Know About Disco Era Housing Trends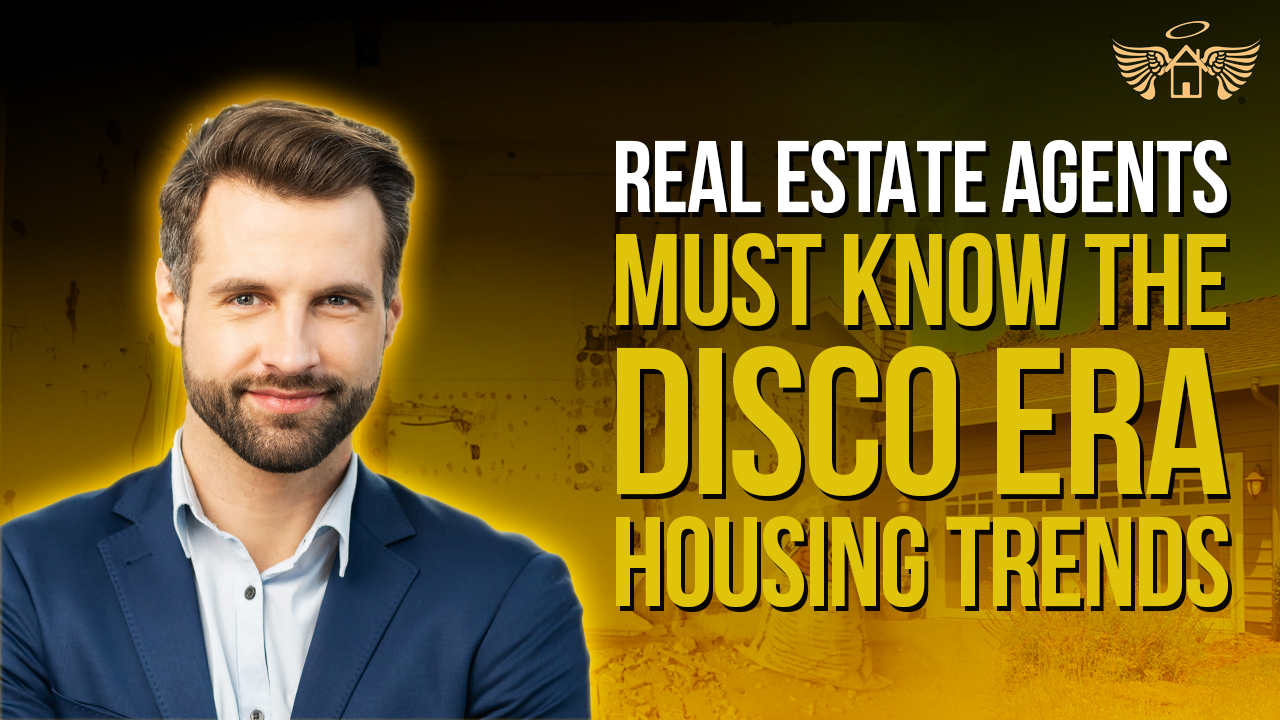 If you are an agent looking to get ahead of the market, you probably want to know what to expect in terms of housing trends in Disco Era Housing Trends. 
Luckily, you are in Real Estate Heaven. This blog talks about how the Disco Era was a period in which architecture, design, and style underwent major changes. Common themes during this era were big expectations for the future, architectural styles that were unique to their time periods. This blog concludes with advice on how to better serve people who are coming of age now.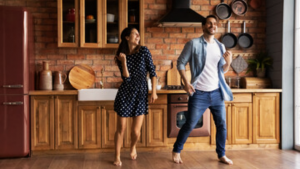 The nation-wide housing trends in America have changed and are still changing as homeowners' preferences and lifestyles have changed. Out of necessity, dwelling designs changed as the nation underwent positive and negative industrial and economic changes.
In this new series, beginning in 1900,we'll take you through the prevalent home designs of the previous 12 years. You'll come across as an experienced realtor with your clients and make the home-buying process simpler for everyone if you have a basic awareness of each architectural style that characterizes a certain decade.
The 1970s are not sufficiently remote in time, according to common awareness, to merit consideration as a retro housing trend. In fact, it will likely take some time before homebuyers actively start looking for houses from this era that still have their original design features.
Residential trends from the 1970s have not yet experienced a comeback, despite 1970s staples in fashion and interior design.
The 1970s were regarded by a number of architects and historians as "the decade that taste forgot." Single-story homes and ranch homes, both of which were fashionable in the 1960s, remained popular in the decade that followed. Multiple recessions, severe unemployment, and governmental corruption have all been blamed for the lack of enthusiasm in design.
Giving this information to prospective buyers of real estate may not be interesting, but it will assist a knowledgeable real estate agent in comprehending the significance of the abundance of brown interiors with shaggy carpets, brown wood paneling, and towering stone fireplaces.
In spite of a dearth of significant design innovation, home values increased in the 1970s. The houses of this era are distinguished by their unoriginal use of columns and beams. As the houses ranged from organic to futuristic high-tech constructions, much of the construction was a study in paradoxes.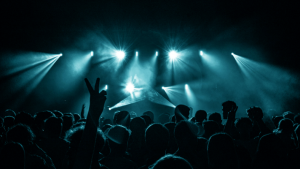 In some home forms, innovation and beauty are concurrently evident. These characteristics were a response to the beautiful "space age" modernist style of the 1950s and, to a certain extent, a holdover from the pop art movement of the 1960s. Generally speaking, no overarching aesthetic or direction is apparent.
Natural exposed ceiling beams and terracotta floor tiles, which were previously only found in industrial kitchens, were in demand. Large stone and brick fireplaces had high hearths that were supported by natural wood beams. Some of these fireplaces had an innovative architectural feature called "translucence," which allowed the flame to be seen from all sides and had nothing to do with heating. Back to nature" and the resurgence of environmental conservation were a few notable movements. Atriums or indoor garden rooms were popular, and large picture windows let in plenty of natural light. In addition to the customary hanging macramé planter, there were plants throughout the house. Modern engineering and a growing desire to bring the outside in led to the development of skylights as design components.
Public living spaces may readily flow into one another because of the introduction of open floor plans in the 1970s. The 1970s saw the introduction of grand entrances and foyers as well as double-height areas in houses. During this period, "discussion pits" and sunken living rooms were first established, occasionally with fireplaces as the centerpiece.
For the first time, homes began to feature home offices and study; these spaces are no longer referred to as libraries. Nowadays, kitchens have islands and breakfast nooks that provide locations for a quick meal or snack at counter height, behind which the family congregates on bar stools.
In the 1970s, driveways with asphalt roofs and concrete patios in the backyard were typical approaches to houses. Despite the fact that IKEA didn't come to the United States until the 1980s, the inside wood paneling and beams of the house exhibited the influence of Scandinavia.
Asbestos, aluminum wires, and lead paint were still frequently utilized in construction, despite the introduction of contemporary and foreign architectural features into the entire house. Buildings built in the 1970s frequently have popcorn sprayed ceilings, another source of asbestos. A knowledgeable real estate agent nowadays will advocate for material testing in historic homes and will insist on having dangerous materials professionally removed or remedied.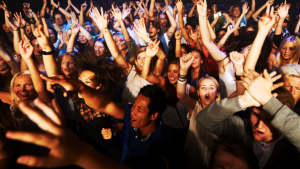 Today, all new homes come equipped with a "master" or "main bathroom." There were no other types of water pipes utilized at the time; galvanized steel pipes have a typical lifespan of 20 to 50 years. Real estate professionals with common sense advice homeowners to check and replace their pipes because decaying and cracking are common issues. Metal flakes can be detected in the tap water in these residences, and the inside of steel pipes is susceptible to rust.
If you are in an older area with older homes, you can quickly tell if the housing stock is from the 1970s by looking at the single-story, rectangular, or L-shaped residences. The likelihood that a home was constructed in the 1970s increases if the garage is attached and the home has a ranch, Mediterranean, or contemporary vibe with big windows.
Naturally, two-story, center-hall colonial homes were popular in practically every era, including the 1970s. Americans have loved this design for many years and don't seem to get tired of it, whether it's because it's easy to understand the floor plan and way of life, or out of a sense of patriotism. .
Renovation of 1970s-era houses
The houses constructed in the 1970s brought the architectural styles of earlier decades to cities and villages all around the country. These buildings featured new living arrangements, new materials, and innovative modular construction techniques.
When envisioning a home from the 1970s, images of amazing wallpapers, bizarre color schemes, and textured carpets come to mind. The majority of them have likely been modified for a while, but the homes' typical characteristics have not changed. 'Colonial', 'ranch', 'Mediterranean', and 'modern' are some of the styles. Many were constructed as speculative homes by developers. Typically, they were L-shaped or rectangular in design, compact, plain, and had three good-sized bedrooms with fitted wardrobes, one bathroom with a separate toilet and laundry room, an open-concept kitchen, and a separate living area. Common building materials were concrete floor slabs, aluminum joinery, timber cladding, and metal roofs.
Structure and design
It's possible that an organized indoor/outdoor flow was not included in a 1970s home's original design and layout. Improvements to layout, orientation, indoor/outdoor movement, services, and the replacement of outmoded fixtures and finishes will be the main renovation priorities for the majority of these homes. They will also upgrade comfort and energy efficiency.
Any new construction must abide by the Building Code and may also take into account the present Resource Management Act's restrictions on side yards and site coverage. It could be necessary to create a specific engineering design when load-bearing walls are removed, the basement is excavated, or another floor is installed.
Standard issues and solutions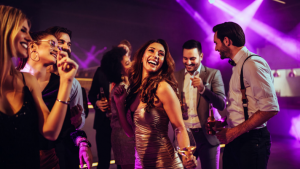 The majority of homes built in the 1970s were probably weathertight and structurally safe, with high eaves that provided considerable weather protection, airtight windows, and vented subfloors. But when renovating, there may be certain structural and architectural difficulties to take into account. Some homes, in particular, might need to be strengthened. Check to determine if load-bearing walls have been taken down, if the bracing is sufficient, and if there is any other indication of structural issues, such as floors that are sagging.
If the cladding has not been flashed and has been neglected, is damaged, or has deteriorated, or is around windows, weathertightness may be a problem. To prevent internal moisture from becoming a problem during renovations, pay close attention to ventilation.
When insulation was put in, it was probably not enough to meet today's standards because few homes built in the early 1970s had it. There is a chance that insulation will be needed throughout a restoration project, and in any event, it will be beneficial to your comfort and health. It's important to think about fire safety as well.
Many 1970s homes won't have adequate power and light outlets, despite the wiring still being in good shape. A mains pressure improvement may be required for low pressure hot water systems. Replacement of mixers and other pipes and fittings may be necessary to handle the increased pressure. Copper pipes won't likely need to be replaced, but plastic pipes might; have them checked and keep an eye out for leaks.
Some piled foundations might not be adequately braced for earthquakes. Look for wetness, unevenness, and other damage or deterioration indicators. Although the original flooring and wall cladding may still be in good shape, they should be inspected for symptoms of degradation such as rot, moisture damage, and borer.
It's improbable that the original windows had double glazing. Frames might not be in good shape. Corrosion of metal components including roofing, fasteners, and flashings may have compromised the structural integrity of the building. Original roofs could require upkeep or repair. Take into account the cladding's state, any indications of water entry, and the drainage situation.
Health risks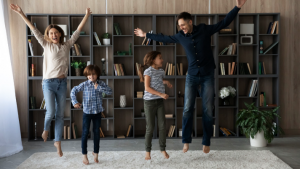 For flooring, textured ceilings, and wall and roof claddings, asbestos cement was used in the 1970s and 1980s. It is no longer in use because the removal of or degradation of old products containing it can cause the small particles to become airborne and breathed in, posing a health risk. As a general rule, sheets that were manufactured before 1988 or that have a corrugated profile for roofing or a dimpled rear surface for wall cladding are likely to contain asbestos fibers and require professional removal.
In the building of homes, lead was used for nail heads, flashings, valley gutters, and exterior and interior paint. While red lead was no longer used in some specialty paints, the use of white lead in paint was outlawed in 1979. If a structure is older than 25 years, it is safe to presume that it once had lead-based paint on it, even though it cannot be distinguished from other types of paint by appearance.
For both painted outside timber like weatherboards, fascias, and trim that was used inside throughout the 1970s, boric treatment was employed to prevent insect attack. Decks, piles, fencing, and poles may have copper that has undergone a chromium and arsenic treatment. Care must be taken while working with treated timbers since these chemicals may be harmful to humans.
Here are the FAQs about Disco Era Housing:
Did Housing Increase During Inflation in the 1970s?
The rate of inflation rose to 1.77 percent between 1960 and 1970. A house cost almost twice as much in 1960 as it did in 1970, when its median price was $26,600. By 1970, the country's consumer price index (CPI) had climbed from roughly 85 points to about 120. In 1970, the average price of a home ranged from $22,100 to $25,700.
What Happened To Real Estate In The 1970S?
Due to the negative correlation between home and stock values during the 1970s, which also resulted in a 20% decrease in portfolio equity, the wealth of American households declined by 25% in comparison to GDP.
In times of inflation, what happens to housing?
Increased wages and the need for more expensive materials, supplies, and land result in greater building prices as well. Thus, one of the factors driving up real estate prices is the fact that home builders now pass on the cost of constructing a new home to the general population.
Was there an increase in housing in the 1970s?
What bubble it was, though it wasn't.. The average home price in Beverly Hills is thought to have increased by 7% between 1970 and 1980. West Los Angeles in Los Angeles had house values that were almost six times higher than Pasadena due to its simple, affordable housing type.
In the late 1970s, what happened to the housing market?
Actual housing prices grew by a rate of sho housing prices grew dramatically: based on the index, the real price of home increased by 19 to 32 percent in 1970 while the economy slowed. Due to these circumstances, there have been numerous calls for government action in an effort to provide more affordable housing.
What Was The Cause Of The 1970s Great Inflation?
When interest rates in the US reached 20% and increased more quickly in the 1970s, it became clear that inflation had reached previously unheard-of heights. Monetary policy, Keynesian economics, and market psychology all had a role in this decade of rising inflation.
Does the cost of real estate increase along with inflation?
We accumulate too much money and lower its worth as a result of fiscal inflation's overvaluation of the currency. As a result, a number of input costs, including land, building supplies, labor costs, and statutory building permissions, will also increase.
Which year had the worst housing market?
The sharpest reduction in home sales and prices since the early 1990s national housing crisis occurred in March 2007.
What Year Did The Housing Market Trouble Start?
The 2007 stock market fall and the 2008 housing catastrophe were caused by the subprime mortgage business, which saw tremendous growth between 1999 and 2008. Government-sponsored mortgage lenders Fannie Mae and Freddie Mac made mortgages available to borrowers with bad credit and few loan defaults.
When Did The Housing Boom Begin?
Mortgage lending increased during these two decades as a result of the financial sector's continued liberalization in the 1980s and 1990s. Mortgage rates were simpler to secure during periods of rapid economic growth due to high levels of confidence and low unemployment.
When Did The Worst Real Estate Market Collapse?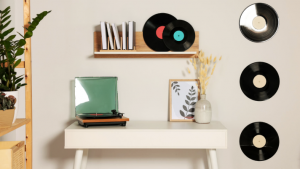 The accepted maxim in 1986 was "do whatever it takes to survive." The nominal home price drop of 2007–12 as a result was among the worst in US history. Between 1984 and 1990, Anchorage saw a record-breaking 39 percent decline in housing values.
Each day, real estate professionals of various experience levels and first-timers will come into contact with a variety of houses. The types of housing will differ as much as the kinds of clients agents deal with. Some homes will be wholly representative of a single style and time period, while others will be a mash-up of designs and furnishings that defy easy categorization.
Your clients will value your knowledge and advice if you can weigh the benefits and drawbacks of design and proper operation, regardless of the type of house or the age of the real estate agent dealing with it.
That's it for this blog Real Estate Heaven Fan, remember to subscribe to our channel and if you feel like we've delivered value please share this blog with ONE person. That's right just one person as a token of your appreciation for the hard work we put into making content that educates and helps you on your mission of building your own fortune. Remember you can read blog after blog, but it isn't until you actually take action that you'll start to see results. See you soon!
---