What caused 60K homebuyers to back out in June?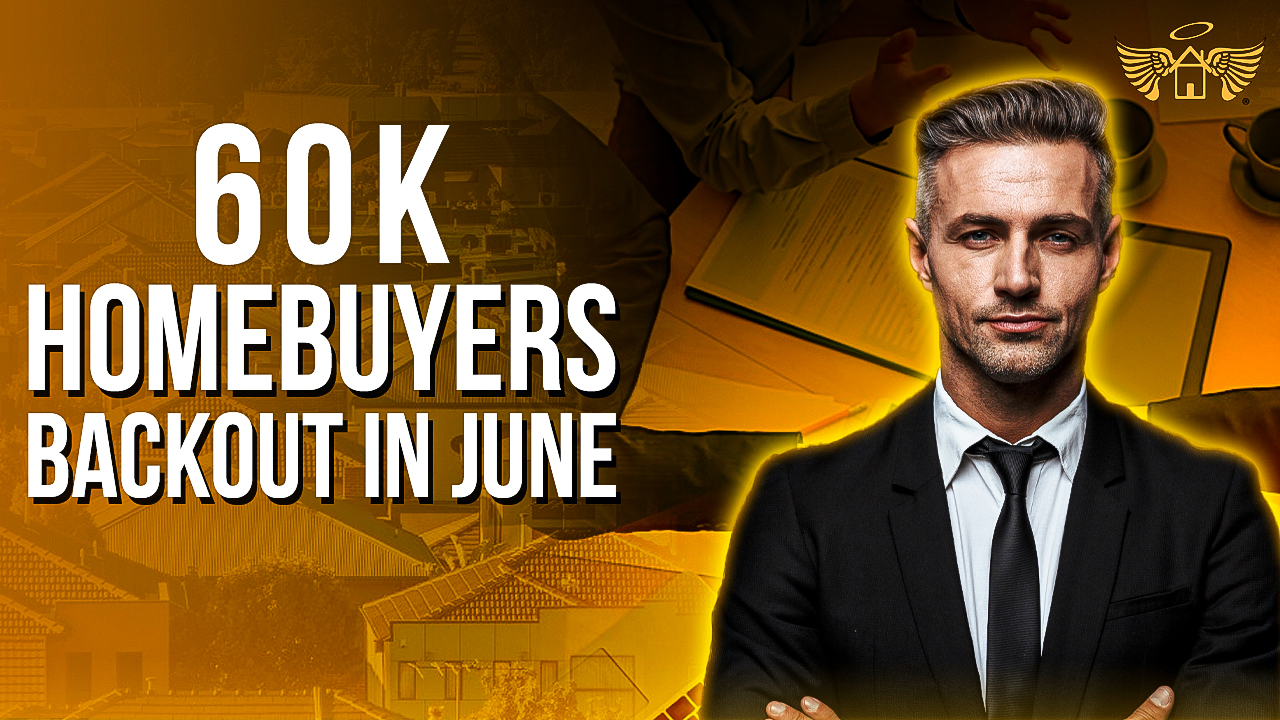 The advice and knowledge we offer are more crucial than ever in a real estate market that is changing. We're here to help you develop your business, use the appropriate tools, and generate income, whether at events or through daily news coverage and how-to blogs.
Luckily, you are in Real Estate Heaven and for today's blog we will be talking about the reason why 60 thousand home buyers backed out in June. Remember, that while the first step is completing any of this amazing information, the second and possibly more important step is taking action even if it's imperfect action.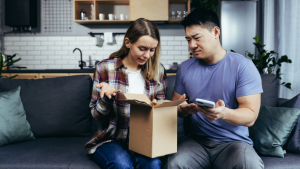 In this week's episode, one of our mentors introduced the information that homebuyers are cancelling deals in numbers that haven't been seen since the beginning of the pandemic. One of our mentors believes that part of the reason for this is that buyers are once again requesting inspections, whereas in the previous two years many markets viewed contingencies as deal-breakers.
In addition, White contends that locking in higher interest rates is causing "sticker shock" among buyers who discover they can no longer afford the home they desire.
Following that, they talked about a study that claimed that this was the most expensive moving year ever. Moving expenses are skyrocketing due to a combination of inflation, rising gas prices, and supply chain disruptions.
Here's more detailed information about that!
Home buyers are cancelling deals at the highest rate since the start of the pandemic,  and everyone is talking about it. This is the big real estate news of the week, it's in the Wall Street Journal, it's in CNBC. About 60 000 home purchase agreements were cancelled in June 2022 alone or about 14.9% of all homes that went under contract throughout the month, according to a new report from Redfin. As shown in the Redfin chart, it shows us exactly where we've been at the start of the pandemic and where we are now.
That makes sense right? It's like 100% of what's about to happen, it's what panicking people were walking away from. We remember those people, a lady walked away from a 300 000 deposit. What is the biggest deposit somebody just walked away from back in March and April 2020? 16.4%, 17.6%, in March 16.4%, then it dropped right off. 14.9% is now the highest month since the beginning of the pandemic. Now, to put this into context, June 2021, 11.2% of home deals were cancelled. 
As we mentioned before, it's the most expensive year ever to move.  It's a new study from Hire a Helper, a moving resource that says some states and metros are seeing costs rise by nearly 40 percent year over year. The average cost of moving was $400, which seems really low. But the study shows ballooning gas prices, supply chain disruptions and a 40-year high inflation.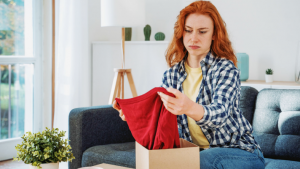 This means that people need to spend more of their budget on housing, this additional cost may discourage people from moving, resulting in an even lower rate. 
The takeaway here for agents and real estate brokers teams is that it's a headache to try to get into the moving business. It is a service that some teams offer, they offer a truck, they like to sign a waiver and the client has the truck and can move their own stuff which is a nice perk. 
Home sellers have had complete leverage for the past two years. Now that more home buyers are cancelling their purchase agreements, that might be changing.
The purchasing and negotiating power of homebuyers who may have received pre-approval at lower interest rates is dwindling.
According to one of our mentors, in an uncertain economic climate, even if there is a home they really want, they are beginning to question whether they are risking putting themselves into a house-poor situation and if it's the right financial decision.
In addition, buyers are cancelling contracts because higher interest rates can be compared to a new pair of new Italian shoes. They're tight at first, but after breaking them in, they become comfortable. The process of purchasing a home becomes a little more difficult to bear when you are currently paying a 6 percent interest rate when you could have done 4.5 percent a few months ago.
An increase in cancellations was caused by two events in May and June.
According to our mentor, inventory first started to build up. Because there aren't many better options available, that means home buyers who are under contract have more options than they did before. Such an event only serves to confirm one's fears of buyer's remorse. Second, the instability of mortgage rates is preventing some homebuyers from proceeding to the closing.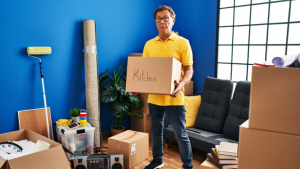 For instance, if a homebuyer had locked in their rate mid-May at 5.35 percent for a 30-year and saw that rate fall a quarter point a week later, they may scare easily. A record number of price reductions and cancellations have occurred as a result of buyers and sellers both displaying fear and to be more prepared during uncertain times.
Although there is a steady flow of home purchase calculations in the real estate sector, sellers are still in control for the time being. We continue to be in a seller's market, according to one of our mentors. More than 55% of all sales in June went above asking price, which indicates that 55% of all properties received multiple offers. Homebuyers will need to see inventory levels in 2018/2019 and a decrease in the days-on-the-market from 18 to at least 30 before they can perceive a balanced market.
If mortgage rates stay high and the Fed keeps raising rates, one of our mentors said, We can get there in the next year. Buyers shouldn't bail out of a home purchase at the first sign of trouble in the interim.
TheStreet was cautioned by Listing Door's Lappin not to fall victim to the "Shiny Object Syndrome." " When the furnishings are taken out, so many buyers purchase a home because it appears to be "Pinterest Ready," but they could have purchased a comparable home for 10% to 15% less. You are overpaying right now in any market, he continued.
We would point out that the net benefit of these cancellation data is the relief of the pressure on the market's limited supply, which has frustrated buyers who, in some markets, have had to submit dozens of offers on properties at prices well above the asking price before one is accepted.
Redfin's analysis can be interpreted as positive for housing even though there is no indication that prices will decline. Waiving inspections as a way to be the most desirable buyer will likely decline as the housing market seems to be stabilising.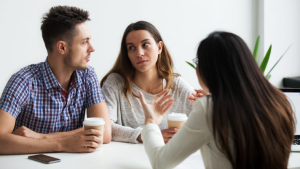 However, we also note a net negative of this reporting in that affordability continues to be a major obstacle, and while the Multiple Listing Service (MLS) can't reveal every buyer's cancellation reason, personal politics is increasingly cited as a factor in relocation decisions.
Relocation trends are being impacted, specifically by the Supreme Court's decision to overturn Roe v. Wade. We forecast that red states will become redder and blue states will become bluer as a result, despite the fact that the evidence at this point is still largely anecdotal.
In his midyear analysis, one of our mentors noted that uncertainty would be a recurring theme in all upcoming data, with a particular emphasis on inflation's impact on mortgage rates, which will cause them to increase by $300 to $400 per month and become unaffordable for many homeowners. This worry also seems to be supported by Marr's analysis.
Did you know that May saw the 15th consecutive month of double-digit rent growth in the U.S., but there are indications that this trend is about to slow down?
According to a report released on Wednesday by Realtor.com, the median rent in the 50 largest U.S. metro areas, which includes studios, one- and two-bedroom apartments, was $1,849 per month in May, up 26.6 percent from May 2018 and 15.5 percent from May 2019. Renters may soon experience some relief, though, as last month's increase represented the smallest year-over-year gain since September 2021.
"There is no denying that renters are dealing with exorbitant costs. Many renters are feeling the strain on their finances as a result of rising inflation, which is reflected in price increases for both rent and basic expenses, according to a report by on of our mentors
According to the data, studio apartments saw the biggest increase in median prices in May, rising 16.9% annually to $1,530 per month. Prices for one-bedroom apartments increased by 15.2 percent to $1,708, while those for two-bedroom apartments increased by 14.8 percent to $2,076.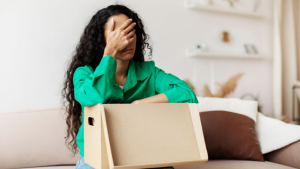 Miami experienced the largest annual median rent increase in the region in May, rising 45.8%, bringing the typical monthly rent to $2,843. Orlando, at No. 2, with a rise of 28.4% to $1,955, and Tampa, at No. 5, with a rise of 22.4 percent to $2,093, both of which are in Florida, also made the list. San Diego saw a monthly rent increase of 22.7 percent to $3,099. Providence, Rhode Island, came in third with a 23.8 percent increase to $2,198.
Although rent growth is still historically high, it has been slowing down since January and has slowed down from its frenetic pace in 2021, according to Ms. Hale. The deceleration began in May, which means that if current trends continue, the prediction made last month that rents would exceed $2,000 this summer will take longer to come true.
Landlords are in a good position because more prospective homeowners are forced to rent.
Many buyers are giving up because of rising mortgage rates and high housing costs. For owners of single-family rental properties, that is good news.
Affordability problems for prospective home buyers exist, and they are likely to get worse before they get better. May saw a record median price for existing-home sales of $407,600, but sales fell for the fourth consecutive month. According to the Mortgage Bankers Association, mortgage rates have nearly doubled since January, which has contributed to an increase in the median mortgage payment for new loans of $513 per month.
The Federal Reserve has indicated it will keep raising short-term rates to combat inflation, so this trend is expected to continue. Single-family landlords claim they are well-positioned as more prospective home buyers have no choice but to rent.
According to a housing data provider, single-family home rents increased by 14% in April compared to the same month last year, marking the 13th consecutive month in which rents increased at a record rate.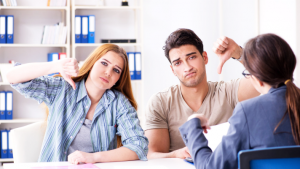 At an industry conference last month, one of our mentors stated that the more the rates go up, the better it is for this business.
According to him, a lack of readily available existing homes was another factor influencing rent increases. With interest rates rising and more home buyers unwilling to pay up, analysts predict that home builders will reduce the amount of new construction they undertake.
Housing starts, a gauge of American home construction, decreased 14.4% in May compared to April. The National Association of Home Builders reported that a different indicator of U.S. home builders' confidence dropped for the sixth consecutive month in June, hitting its lowest level in two years.
In contrast, 74 percent of single-family landlords polled in May predicted that leasing activity would remain strong or very strong for the following two quarters. This response was lower than the peak of 91 percent in 2021, but it was still higher than the mood following the pandemic.
One of the largest homeowners who rent out their homes, one of our mentors reported earlier this month that through the first five months of 2022, rental rates have increased at an even faster rate than they did in 2017. According to the company, 98 percent of its homes are occupied, and resident turnover is at an all-time low.
At the industry conference in May, one of our mentors stated that "Demand today is getting stronger and stronger."
Smaller businesses claim to be succeeding similarly, like him. We are raising rent by about 15%, which is less than many of our competitors, he claimed, citing supply and demand.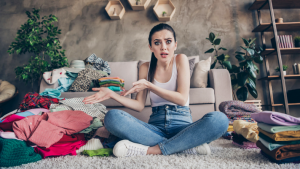 However, there are some challenges ahead for these businesses, so the news isn't all good. In line with declines in the larger stock market, shares of the three publicly traded landlords of rental homes, Invitation Homes, American Homes 4 Rent, and Tricon Residential, have each dropped by more than 17% year to date. Some analysts believe that investors may be equating the fate of single-family rental companies with the slowing for-sale housing market.
The majority of analysts also agree that the rate of rent growth at the moment is unsustainable. According to a recent report from Moody's Analytics, renter finances are being stretched thin in more cities. According to Moody's, the proportion of U.S. metropolitan areas where the typical earner would have to spend more than 30% of their income on apartment rent has increased dramatically since late 2019, rising to 23% from 8%.
According to an analyst at real estate analytics firm Green Street, if rents are raised excessively, it might encourage people to double up in both apartments and homes, increasing vacancy rates and possibly slowing rent growth. Others point out that rents would likely be under pressure if the economy entered a recession.
However, that hasn't happened thus far. The demand for the additional space provided by single-family homes is still being driven by trends like remote work. One of our mentors stated, "Home values may very well decline, but he just doesn't see rents declining all that much."
That's it for this blog Real Estate Heaven Fan, remember to subscribe to our channel and if you feel like we've delivered value please share this blog with ONE person. That's right just one person as a token of your appreciation for the hard work we put into making content that educates and helps you on your mission of building your own fortune. Remember you can read blog after blog, but it isn't until you actually take action that you'll start to see results. See you soon!
---