What Buyers and Sellers Should Know About Smart Homes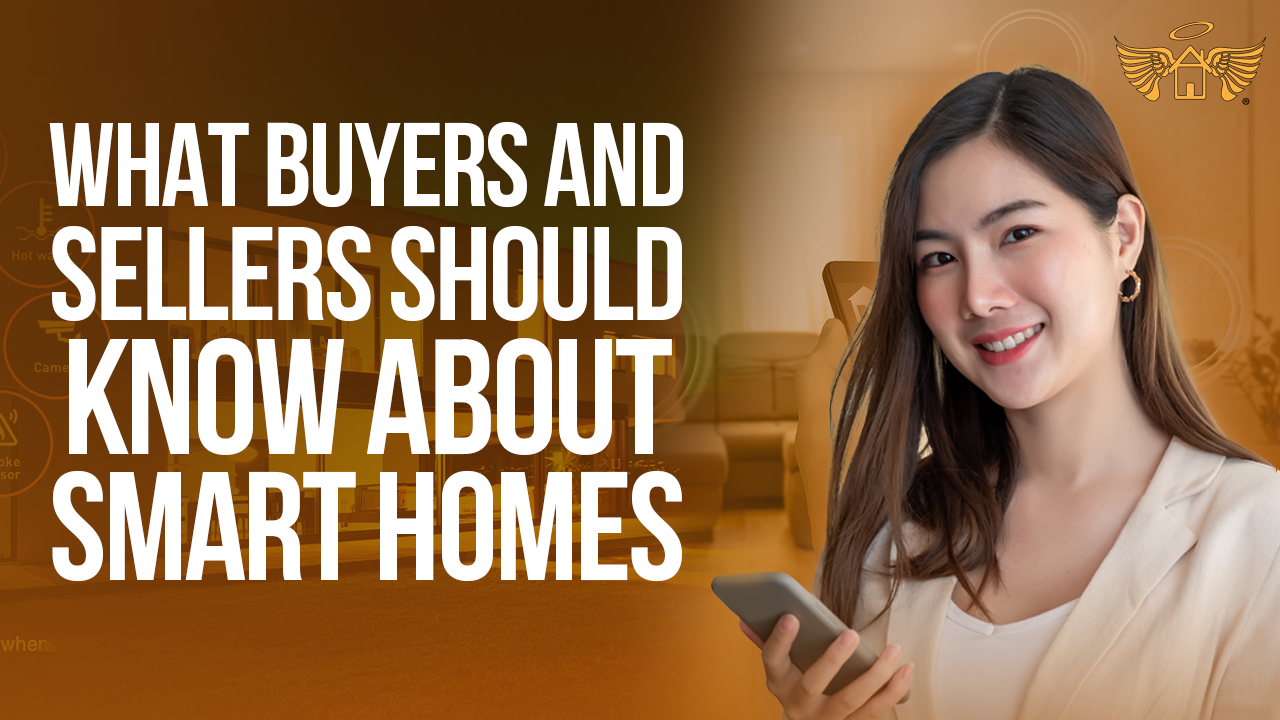 Hello everyone! Welcome to the Real Estate Heaven Youtube channel. Millennials are leading the charge when it comes to smart home technology, with new features such as Alexa and Google Home. 
The industry was expected to grow by 280% between 2015 and 2020, so all demographics are keeping up the pace. If you want more of this content, subscribe to the Real Estate Heaven Youtube channel and hit the notification bell.
What is a smart home?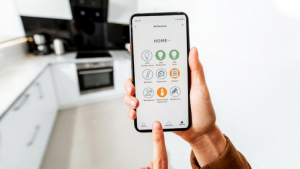 These are connected devices that use AI and Wi-Fi connections to help automate or streamline features and tasks in homes.
Examples include smart lighting which turns lights on and off automatically, smart speakers which control other devices, and smart TVs that stream media and learn what you like to watch.
To help you help your clients, here are some of the key things that buyers and sellers need to know about smart home devices.
Is There More Value When Having Smart Home Technology Installed?
Buyer Answer
When looking at homes, buyers want to make sure they are not paying more than what the features are worth. While individual devices can be a bit expensive, if you're looking for a house that is fully tech-savvy with security cameras and smart locks, you might get a good deal.
Seller Answer
For sellers, having smart tech installed in their homes is a huge benefit. 44% of millennials are willing to pay $3,000 or more to have smart features installed in their home. Unfortunately, this technology is in high demand. As a result, homes with smart tech may be worth more upfront and could make selling easier.
What Kind of Devices Should I Look For?
Buyer Answer
With the potential for being a good investment, it is more important to consider ease of installation. Installing smart security devices, smart light bulbs, or a smart garage door opener can be convenient depending on your needs. For instance, these simpler options may be more appealing if you're in the process of moving into a new home and are looking for ways to make your move easier.
Seller Answer
With the rise of voice control, such as using a smart home security system, smart speakers, and light bulbs, investing in these products that have an increased amount of resale value seems to be a worthwhile endeavor. Smart homes can come with lots of added benefits like voice control, advanced security systems, and cheaper insurance premiums for buyers who are looking for ways to cut costs.
What Advantages Do Smart Home Devices Offer?
Buyer Answer
There are many benefits to using smart home technology, as they can fall into a few categories. These benefits often overlap.
With convenience features like controlling smart devices, mobile devices allow users to be more efficient.
With smart devices like door locks and cameras, you can make your house more secure.
With sensors and machine learning, smart devices like thermostats handle electricity more efficiently.
These devices must adjust to people's specific preferences or risks being too high. In the long run, this reduces the cost of the electrical bill for many people. The Nest Learning Thermostat is one such smart device.
Seller Answer
From a seller's perspective, the main attraction of a smart home setup is the potential for future resale value, increasing millennial interest in home buying since millennials are more likely to move into homes that have had time for repairs and updates. Between two similar homes — one with features such as smart technology and one without– the millennial buyer may be more likely to choose the one that has new, upgraded furnishings. That can give you an important edge in what is often a competitive and crowded market. After all, while some people look for properties with major renovations and fixer-upper opportunities, most folks want something they can move right into.
Is Smart Home Technology the Same as Home Automation?
Buyer Answer
Automated lighting poses a risk of misleading buyers because technology often lags behind the actual intent of that particular feature. Anytime you are unsure of something or have concerns, make sure to read the release notes and do your due diligence before purchasing anything!
Seller Answer
There are both types of automation features: standard features, and advanced features that must be specified to function at all. For example, if your home has more advanced automation features like having your HVAC turned on automatically when you come in the front door, then it would be important to mention this feature when you are listing out the home for sale.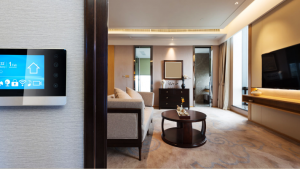 Smart home systems are now better than ever. The issue for contractors is that there is a thought process among homeowners, who are not all fully educated on what smart homes are, that if it sounds simple enough, then it must mean all the bells and whistles will be included in the system. For example, some might think of a "smart home" as simply $100 worth of embedded lights they can purchase at a local hardware store.
The first type of experience is the user experience that a client wants to have in their home. Do they want each room to have different devices with different remotes and incompatibility issues, use 10 different mobile apps to control security, garage doors, lights, music, etc.? Or do they want a seamless experience where one app controls everything, equipment is of higher quality, every room has the same controls and functions, and all the different devices communicate perfectly with each other?
Some clients want to use an integrator, a seasoned professional who's more knowledgeable about energy-saving products and installation. Others simply want the convenience of something that comes in a box or kit and they don't need to pour over hundreds of hours of manuals and instructions. When installing something that doesn't go as planned, will they have someone there to help them?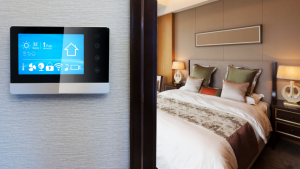 When integrators explain how the professional integration experience helps deliver the user experience their client wants, most prospects will recognize the vast difference in quality between a fully integrated system and a cobbled-together, DIY solution.
Every client has unique needs in terms of their project, and it is key to tailor solutions according to what the client is looking for. Articulating how the professional smart home system will enhance their life experience, and explaining the limitations of DIY solutions if they ask about them are crucial to demonstrating the full value and power that these integrated systems can offer. Whether they are music or TV buffs, host a lot of parties, travel a lot, or are concerned about home security or love voice control- we can specify exactly how a professional smart home system will enhance their home experience.
For consumers who are already familiar with home automation, the advancements of recent models make the conversation between client and designer even more important. With experience, clients can be reassured that past bad IoT experiences should not be a factor when their project is brought to life. This can take many forms such as product demos, walkthroughs, walkthrough videos, reference checking, or showing existing projects in both software and hardware form.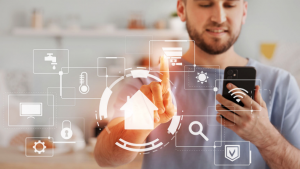 With the investment of companies like Snap One, technology has made advancements that will satisfy even the most finicky homeowner.
For a skeptical client, we can explain the various functions of a room in detail, noting how parts are similar among all systems, they are easy to use through a single app or remote, and multiple systems can work together to offer custom scenes that activate with a single button. There is no DIY solution that ties multiple systems together seamlessly. We also support our customers with software updates to ensure the compatibility of new products and even add additional capabilities to existing products.
For some clients, understanding the differences between DIY and professional systems can be an "a-ha" moment. One of those core aspects of user experience is seeing the more refined interface of the professional app relative to the cruder DIY app. This visualization can help it be clear that despite the limitations presented by a DIY platform or for visitors in their homes, using higher-end technology will provide better results for your users.
Letting prospects see how quickly and easily UX can be customized will help them realize how productive we are as integrators and how important our professional experience is in the pursuit of a smart home.
There are also many analogies that vendors can use to explain why professional installation is better. An example is if the client tried to build their car from scratch using parts they bought online, would it end up being a Lamborghini? Would it even run? And when it failed, would there be anyone who could help fix it? What about their HVAC system or kitchen cabinet installations?
If you are someone who has had a negative experience with home automation and shared WiFi, your needs are best served by a one-off solution. Although having a remote control in one place on a single light switch might be powerful and fulfilling, it isn't the best way to cover all your bases. For those who want to automate lights throughout their house, or have remote camera access from anywhere, a do-it-all concrete solution can help you out.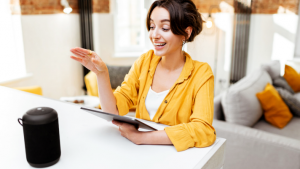 Customers are increasingly interested in the human experience. The more you talk about your customer's experience installing solar panels, you can help them understand that this is a complex project like other parts of their home.
We should discuss smart home products without pretending that DIY solutions do not exist. We should also come to the conversation armed and ready to detail why a professionally installed home is far better than the shortcomings of DIY smart home products. If we can show prospects in a few minutes how different the experience will be, they will understand how informed we are as integrators and how critical our professional experience is to the pursuit of an intelligent home.
Home automation is becoming more common with smart homes and home automation systems providing buyers and sellers more choices.
81% of buyers are more likely to buy a home with smart technologies already in place, according to the 2016 Coldwell Banker Real Estate Smart Home Buyer Marketplace Survey.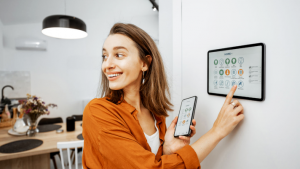 Yet, that is one of the most commonly asked questions among agents. In 2016, Coldwell Banker partnered with online consumer technology site CNET, to produce a definition for "smart homes."
The home of the future includes wirelessly connected products that individually work and not just in a monolithic "smart home" concept. This same approach to functionality can be applied for different purposes, such as controlling the temperature, lighting, or security.
Angel Piontek, an associate broker, and creative director at Coldwell Banker Elite in Fredericksburg, Virginia says you can't call a home with a Nest thermostat 'smart' unless it has other features.
A home that has a lot of smart features isn't automatically worth more money. Instead, the value of using smart technology comes from how it can act as a differentiator in this competitive market. But not all features in the home add or detract value. Although it may seem like new technology shouldn't be able to add any value to a property, the reality is that some features will work better than others and are worth the cost.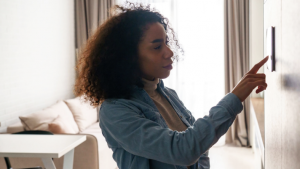 According to Piontek, "I would recommend someone upgrade (to smart technology) because it's an added benefit, When you're looking at 10 homes that are essentially the same, you're going to remember the one with the August (Smart) Lock."
Because being able to discuss the new features with a marketing professional is important, says Chad Curry, managing director of the Center for REALTOR® Technology/CRT Labs at the National Association of REALTORS®.
Curry says that it adds value for companies to discuss the ways their products might improve a person's health and quality of life.
This is a big driver behind the Council's new training and certification program on smart homes, designed to help agents properly identify smart home characteristics, market the homes correctly, and minimize liability surrounding the newest home technologies.
Agent-based listings have been deceptive and misleading because they don't account for the long time it takes to define "smart" in this new era. Sellers keep the tech when they move, and buyers aren't told everything they need to know before purchasing.
Agents want to understand the tech to avoid offending those who are so serious about something like smart technology. Those who know what they're looking at can point out devices and prove some added value to a buyer.
With the ability to create videos, Chris Rathbun and Robert Piontek have collaborated on home exploration videos. Such videos are a way to convey practical services and show your expertise in the market.
But videos are not the only way that agents can share their knowledge about smart technology. For example, Rathbun and Piontek have placed signs on each device in a smart home to explain what the device is and what it does, as well as any added benefits like energy cost savings.
Piontek stated, "Agents have to think outside the box and do more than they'll usually do when marketing a smart home."
For agents, the struggle to define and understand smart home technology creates a second problem, Rathbun says: They aren't able to help buyers and sellers transition control of smart systems within the home once a sale is final.
"There should be a handoff. The listing agent should have a list and be able to tell the seller how to set the system to factory default," he says. The turnover of "digital keys" should be included as a contractual obligation in these situations.
Because it's more complicated to sell a home with smart features, land agents often need to be more educated about such technology to properly represent the buyers.
For now, check out smarthomechecklist.com and talk to the seller to make sure you'll get all of the devices they will leave behind after their departure. Then send the buyer an email with instructions on how to reset each of the devices.
The more items you have to move, the more directions you need to give. Curry says that it can be quite a messy project when you have a lot of items to move as well.
As in many areas, current technology in the smart home field is often much more advanced than laws governing this area.
That's it for this blog Real Estate Heaven Fan, remember to subscribe to our channel and if you feel like we've delivered value please share this blog with ONE person. That's right just one person as a token of your appreciation for the hard work we put into making content that educates and helps you on your mission of building your own fortune.  Remember you can read blog after blog, but it isn't until you actually take action that you'll start to see results. See you soon!
---