What Are Your Thoughts on CRMs?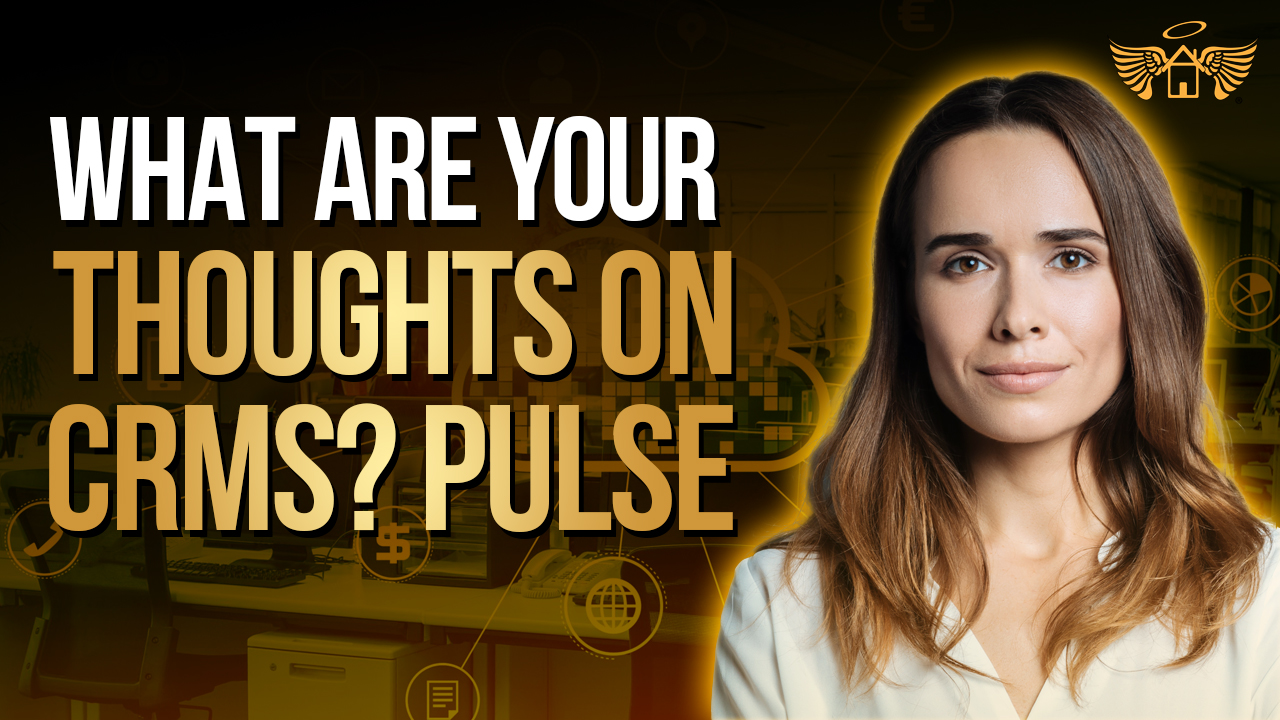 Hello, people. Welcome to the REH Real Estate Youtube channel. It's one of the first pieces of technology real estate agents hear about when they start selling property—the powerful, all-controlling CRM. For some agents, it can be life-changing; for others, it may gather dust in the stack alongside their brokerage's bespoke apps and software.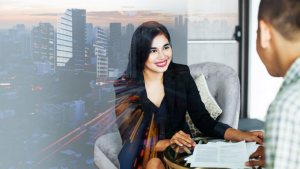 We want to know where you stand on CRMs. Are email marketing systems essential to running your business? Does your broker supply an outdated system, or is there something better for you? Do you make do with Excel spreadsheets and forget about email marketing or do you seek a new CRM system? This week we want to know where you stand on CRMs: Are they essential for running your business, or do you think they're overrated? Do brokers provide the latest and greatest, or are you more DIY-minded? And oh, that spreadsheet! Has what it takes to get the job done, or are you looking for a new CRM? If you want more of this content, Real Estate Heaven fan, subscribe to the REH Real Estate Youtube channel and hit the notification bell.
Pulse Technology helps businesses keep organized through CRM software. Manage customer orders, emails, tasks and appointments. Track communication history with notes, texts, etc.
Franchise systems with the integrated system and a full suite of franchise management features available to use. Data from all franchisees is available in real time for reporting.
With robust marketing and workflow automation features, you can not just save time but also concentrate on more important tasks. With automated marketing and administrative tasks, you can focus your efforts elsewhere. Pulse makes it easy to schedule social media posts through an intuitive dashboard.
Pros of Pulse Technology
You can set up customized project boards to streamline your business for sales, marketing, operations, and customer onboarding. The project boards provide a view of all aspects of your business, keeping everything much more organized.
With an inline marketing interface, Pulse streamlines your business by automating tasks from marketing to project management and routine administrative work in order to increase revenue and profit margins.
Cons of Pulse Technology
New company: Pulse Technology is a relatively new company that hasn't been around long enough to have many relevant statistics.
Breakdown of core features
Customer relationship management
Although Pulse Technology is only a CRM, it also provides fully integrated project boards and marketing automation features. Its real time data gives you sales and customer data in new leads and existing customers, so that you can convert more customers quickly into paying prospects.
Marketing automation
Working from home is easy with custom templates that automate email and SMS project management. With workflows, you can build effective automation to save time and money.
Customizable project boards
Set up a customized project management board for sales, fulfillment, marketing, and customer success. Pulse lets you add custom statuses that trigger events such as sending email messages, text messages or adding contact information. You can add custom statuses such as a contact field to your project board and edit it from the status itself.
Reports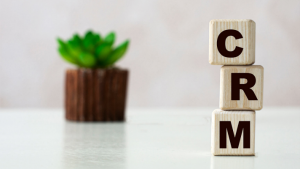 A business analytics tool with features tailored for making smart business decisions. Features include unique reporting fields, time-based reports and custom formulas for specific models of corporations, email metrics, and franchise metrics.
Customer relationship management (CRM) encompasses strategies, technologies and activities used in business. The idea of a company being "customer is king" is often repeated throughout the industry.
Companies use CRM software to identify and retain customers, which can do both things for a company. Customer loyalty and revenue are the two most important factors for a company's success, and CRM software helps businesses increase profits in a scalable manner by creating simple user interfaces for an organization's stored information.
Leslie Ye, Editor of the Hubspot Sales Blog explains why a CRM is helpful by mentioning, "Beyond contact info, CRMs log reps' touchpoints with their prospects, including emails, phone calls, voicemails, and in-person meetings. Some CRMs offer the ability to track deal stages and reasons for closed-lost and closed-won deals."
Gartner projected that CRM software will make $26.3 billion in revenue from 2015-2018.
At its core, customer relationship management is simple. This is why CRM can be implemented in a huge array of methods. Websites, social media posts, telephone calls and chats are among the many ways to implement CRM with varied results. This system is an essential element that benefits any company, regardless of size — it helps them establish accountability for the progression of their sales funnel.
At UE.co, we recommend companies to make CRM a part of their strategy before it becomes a necessity. At UE.co, we discuss the benefits that CRM can bring for small businesses and freelancers as well. Some of the ways in which CRM facilitates this goal are listed in this video.
Customer relationship management helps businesses understand their customers, including who they are and why they purchase your products. This allows companies to better anticipate their customers' needs for promotions and new products. Well-organized customer data can also provide a strategic advantage. CRM is well suited to organizations with defined products, promotions and training strategies, who want to build relationships with the right people at the right time.
CRM allows businesses to become more efficient by organizing and automating certain aspects of the business. From sales processes to marketing campaigns and business analytics, CRM is designed to automate these processes for businesses. These automated processes are made easier to comprehend through the use of machine learning and structured data.
Expanding on the last point, CRM software provides businesses with mechanisms to better connect and optimize their customer service. Businesses no longer find themselves stuck in indecipherable communication that drives customers away. CRM streamlines the many more time-consuming but important processes for a better overall customer experience.
Types Of Customer Relationship Management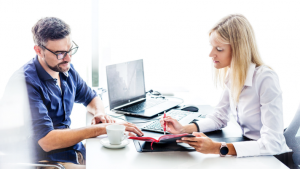 There are many different types of CRM software. The primary focus is on one category, which includes, but is not limited to:
Operational CRM software is a way for companies with a shorter sales cycle and high repeat sales, like e-commerce or business to customer retail verticals. Because of its focus on efficiency, operational CRM is a great fit for companies with this kind of product.
Analytics is an input tool for marketing, signaling customer wants and needs in order to specifically target competitive companies with a high cost base. They help improve customer satisfaction.
Companies collect customer data and share it with the outside world, to provide a better experience or enable innovation. For markets that need new products and applications, collaborative CRM provides very detailed knowledge of what consumers are receptive to.
CRM is an excellent tool enabling companies to make more money and be more efficient than ever before. CRM can be modified to fit almost any type of business and its users can benefit from the innumerable ways it has been adapted over the years. Most businesses can make use of CRM software and starting early on would likely outweigh any benefits that the company may gain once they choose the right program. It's imperative for companies to consider what types of customers they work with and how they generate sales- in other words, understand their process and operations before choosing their CRM solution. If you're a business owner, it is vital that you don't neglect exploring all your options as much as possible in order to find a best-fit system.
Over the past few years, a "New breed of American consumers" has appeared with growing knowledge and social capability.
Now, it's not about the price or product but the customer's experience.
To stay competitive, you can use technology to impress your customers by surpassing their expectations.
Here, we will explore how a Customer Relationship Management (CRM) system can help you provide the best experience to your customers.
The dawn of the new customer
One who relates to new technology and all things digital that starts their shopping research from the Internet and is more likely to be conducting a purchase over a phone call.
Based on studies by pinpoint market research and Anderson Jones, 93% start their purchasing process online to search through available options.
There's also data backing this up too, as there is a staggering 86% of buyers are willing to pay more for a great customer experience.
Customer experience is a top priority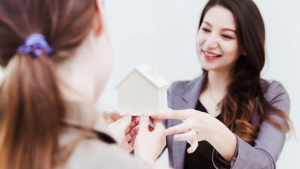 With customer experience at the top of their list, 76% of customer management executives and leaders believe that this is an important business aspect to their company.
Today, according to Gartner's latest market insight, 89% of companies are currently trying to win more customers with customer experience.
PwC's survey shows that 25% of companies are expecting the digital transformation efforts to yield better customer experiences.
With no other discernible difference in the buyers decision, "the experience I had" will soon become the key differentiator.
In order to produce high quality content that resonates with your audience, it's key to produce content that not only attracts your customers but also puts them at ease.
You have to be proactive!
Being aware of your consumers' needs and catering to them is a crucial part of the buyer decision journey. You need to imagine what it would be like for yourself in a customer's shoes, and why they would purchase from you instead of your competitors.
When you accept the task of automating your customer service response, customer relations management software is the best technology to help.
With the 360-degree view you can now customize your product offerings to better meet your customer's needs by carefully reviewing their interaction, purchase history and interests.
Keeping in touch
The need for meaningful and timely communication is grounded in the necessity of delivering an outstanding experience for customers. The author, Kevin Stirtz, wrote that communicating well with customers can influence their decision to return to or not use your service.
In this area, using a CRM system can be quite beneficial as it is used in customer retention to help build loyalty.
A Customer Relationship Management system keeps track of all interactions with your customers, providing insights into their history and behaviors in order to better understand your business.
Sending many different messages to different groups of customers has its drawbacks, so managing your customer base with marketing software is a smarter option. CRM allows you to track a variety of clients and tailor the information that is sent according to their needs.
Listening to customers' needs
If you want to stay on top of what's up and coming, you must listen to the voices of your customers. They are very talkative and share opinions about products on social media. As a customer, 2.0 wants you to be online, so he or she shares with you what is trending.
Conducting online surveys can be a great way to gather information, and in turn be able to improve your business. By asking your customers for feedback, you can show that you care about their needs.
Creating personal relationships
What does CRM stand for?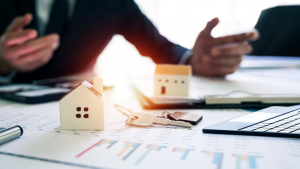 It stands for Customer Relationship Management.
Using relationship marketing, you can create a stronger connection.
How? By personalizing your marketing communication.
They can contact your company through a variety of channels, like email, phone and website. Additionally, they can contact different departments like sales, marketing and customer service.
CRM software captures all conversations in business, be they digital or over the phone. That is a lot of useful information! In addition to that, CRM software can be used across departments and is integrated on an easily accessed platform so it's easy to access everyone's personal information.
With this information, you can give them the same individualized treatment they'd expect in person. With your service, they will always know who you are and what their issue is without having to ask a question they've already answered.
Your customers will see how your company's perception changes when you personalize the communication.
Offering what customers really want
To win their heart, you need to offer them relevant products or services that value them. An effective strategy is proactively providing them with those products and services that have broader needs than those they have currently satisfied.
You can use a CRM system to record customer needs, which can lead to next-step decisions for you such as marketing or sales. You also know what types of problems your customers are facing, and whether they have had a satisfying experience with you in the past.
You can offer your customers what they really want–products or services that satisfy them–by gathering data on past interactions in a CRM system.
You can now combine your CRM with automation software in order to offer your customers purchase or subscription information automatically, these updates keep your site compliant with the GDPR.
Providing attentive customer support
Offering a personal, one-on-one interaction with customers, as well as having the chance to meet their needs in real time also means your business will be more successful than your competitors.
When it comes to solving a customer's problems and handling complaints, online communication is preferred.
With customer service software, you don't need to worry about a single customer inquiry getting lost. With it, the system will automatically send an email notification, letting the customer know their request has been received.
Across all channels, your company can bridge the gap between customer inquiries on social media and being answered by using an email solution. When your customers send you a message within a specific time frame and spend time with FAQs, they are much more likely to have success than without it.
Responding quickly to requests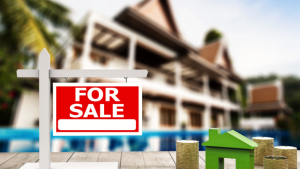 Squabbles with customers tend to happen when you're slow to issue a response. The time limit is ticking in today's world–you risk losing customers if they have unanswered questions!
With little patience, you might expect companies to respond quickly to customer requests. However, in our own Customer Service Benchmark report we found the opposite was true.
62% of companies failed to respond to customer support emails, which is startling!
With pre-made email templates, you can speed up the replies to customer inquiries by selecting the template that is available within your CRM software.
Another benefit of using templates is that each email is consistent with your brand's voice.
Customers want to be heard, not just listened to. Because of this, you need to connect with them when they want and in the platform that they choose. That means you will have to communicate on their time and without your materiality!
That's it for this blog Real Estate Heaven Fan, remember to subscribe to our channel and if you feel like we've delivered value please share this blog with ONE person. That's right just one person as a token of your appreciation for the hard work we put into making content that educates and helps you on your mission of building your own fortune.  Remember you can read blog after blog, but it isn't until you actually take action that you'll start to see results. See you soon!
---