Ways How to Build and Retain a Sold Team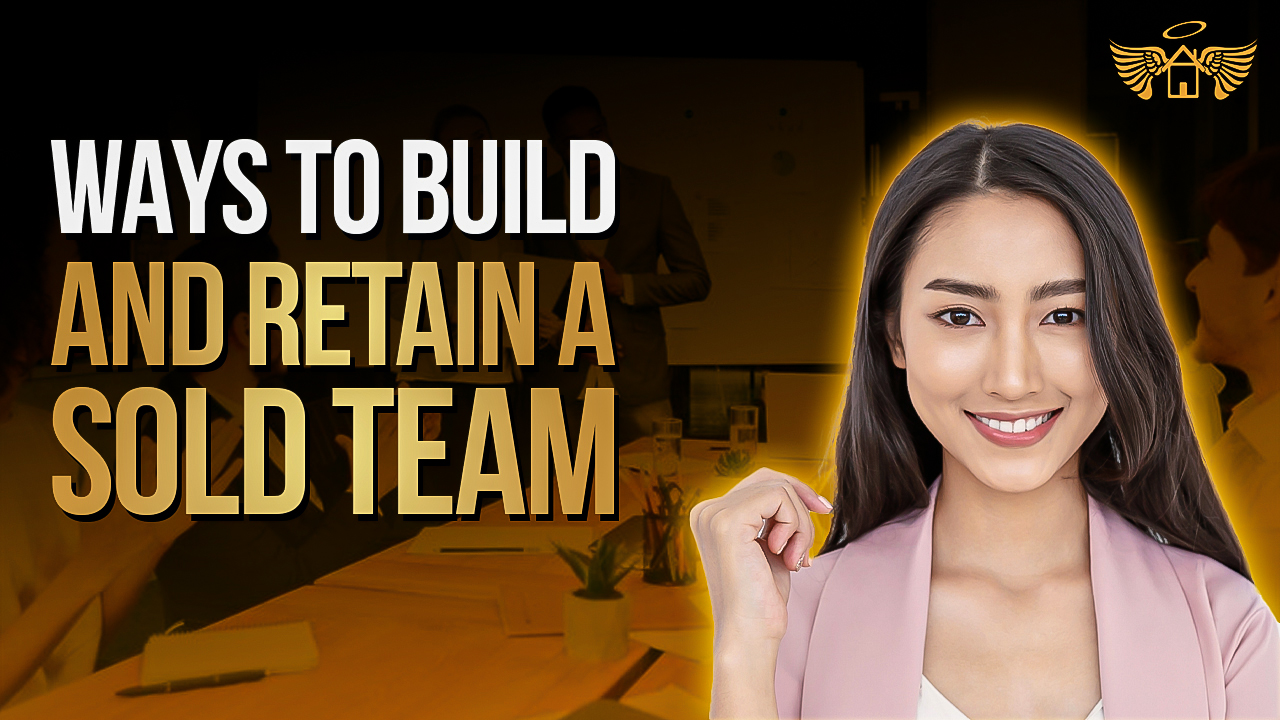 When you sell a home, you are typically represented by one agent. This agent will attract buyers, show the home, deal with the financials, and more. Basically, they will see you through from the time you decide to put the home on the market to closing. Now agents are doing things differently. They are working on real estate teams. A real estate team may work in a variety of ways, depending on what the best format is for each agent. Different agents may be allocated to certain tasks or do whatever their duties require when it is needed.
This team structure gives a system of checks and balances, alleviating some of the stress on the individual agents. Even though every real estate team has different features, the leader is part of every team. They are responsible for bringing in leads, helping manage and mentor their team, hiring employees as needed, and building their business. As a real estate team leader, you will be embroiled in high-powered responsibilities. If you have a good team behind you, your job will be smoother, and the venture will bring in more money. So if you want to know more about this, then this blog is for you. 
For today's blog, exclusive for our Real Estate Heaven members, we will be learning about the different ways you can build and retain a solid team. Most agents dream of the day they're ready to make their first hire. But those who have done it know this is where the real fun begins. And by "fun" we mean not only bigger revenue, but also all the high-level challenges and leadership headaches that come with it. Here are some steps and tips that will help you build a high-performance team you can count on to close sales and bring in the dough.
In order to start a real estate team, make sure it's the right decision for you. There are a few things you should think about before you make that move. One of the most important factors when considering if you have enough volume to justify creating a team is, can you afford it? If you are generating so many listings and transactions and are neglecting new leads, then you might need it. You might be strapped for time without any time to generate new business and don't see a spike in your incoming transactions. A good benchmark is 40 transactions per year. This means that, on average, an individual agent should be able to handle 50-60 transactions without any help. If you are only averaging one transaction per week, then you will need help if any additional leads come up your way.
Can you make enough new investments in order to make up for the cost of your new hire? Starting a real estate company can be an exciting decision, but it is important to balance finances. "If you are an individual agent, fairly new to the business, and you're not doing a ton of business yourself—starting a team should be the furthest thing from what you do. Bringing more people on is not going to make you more money. It's going to cost you more money and you better ensure that you have enough business to support yourself and business to support additional families," says Justin Havre. Leading a team requires a set of skills that are different from those required for success as a solo agent.
Through experimenting with different models, Taylor Hack, agency leader at HACK&Co, has found the benefits of added agency involvement to be significant: "[Many agents] don't understand the amount of transformation that needs to take place to go from being a top agent to a top team leader. They have no idea how hard it can be in order to get there." If you have the confidence to take on a leadership position, starting your own team could be a good idea for you. It's not enough to be overwhelmed by plenty of opportunities if you don't have the right reasons for leading a team. Kathleen Black says that many leaders come into their position without the right motives. "A lot of team leaders don't imagine themselves owning a theater, so to speak. But that's kind of what it is. As a team, they imagine themselves as the star actor or actress. But that's not what a team is," she explains. To see success, it is not only important to understand your own strengths and weaknesses, but also those of your team.
Every great play starts with a game plan. When you are building a real estate team, your first step is to set your revenue goals and determine how many leads and team members you'll need to meet them. As a team leader, your real role is Chief Lead Generator. You need to have agents ready who can source leads from many sources, and it's important that your systems are capable of handling an increase in lead volume. Jan O'Brien suggests that as you get started in the real estate industry, the first thing you should do is set up the following systems: 
Business Plan and Goals

Vision, Purpose, and Brand

Marketing and Advertising

Database and Referral System

Listing Inventory and Farming System

Buyer, Escrow, and Transaction Management System

Lead Generation and Follow-up Systems

Internet, Blogging, and Social Media Marketing

Financial, Productivity, Profitability Reports, and Forecasts
Like Jan, Dean Linnell has mastered the art of systemization. Dean relies on technology, such as Follow Up Boss, to stay in touch with his clients. He also integrates his tools, primarily Follow Up Boss, with his other sources of leads. This keeps him and the rest of the team organized and efficient. All his fine-tuning has reaped serious rewards: "When we had a team of three buyer agents and two assistants, I did 97 ends that year," he says. "Then when we got our systems dialed in… I did 92 ends on my own." That's what we call firing on all cylinders.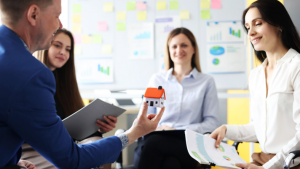 Though many managers have been told not to add buyers before they have their core business systems in place, the majority still do. You can't expect your rainmakers to be the only ones knowledgeable about the inner workings of your real estate business, since that's only one area. You should first focus on getting your real estate systems running like a Swiss clock before hiring high-octane agents who can plug in and keep moving without getting bogged down by clunky workflows. If you haven't found time to get your house in order, knock out two key steps in one go by hiring your admin first. Consider the option of hiring a full-time admin assistant to help if you plan to close over 30 deals annually. If you're drowning in paperwork and don't plan to make over 30 deals, there are affordable remote options that you may be interested in as well.
With your paperwork done, your systems up and running, you're ready to delegate some of these leads to an experienced buyer specialist. A good buyer's agent will make sure that no lead gets overlooked. You need to give them a strategy and be willing to hold them accountable for starting contact, following up and maintaining the database. If an agent can handle 4 transactions per month, they are ready to take on more. When they hit the max of 4 and things look like they may not be slowing down, it's time to pick up your second agent or ISA to get some help with the workload. Once you've found a buyer agent, they will help you to generate more listings. However, as your team becomes busy generating new deals and listings, they may have less time to focus on the ones that are more likely to go through.
That's why this is the perfect time to bring in your first inside sales agent (ISA). An ISA can double your GCI by taking over tasks such as making phone calls. Mitch Ribak is a sales agent who has pioneered a way to create visuals with the power of his ISA webpages. Through Mitch's sales pitches and call routing, he has been able to generate $127 million in annual transaction volume. This approach has also increased his conversion rates by 450%. Avoid falling behind by following up on prospects with fast and consistent contact. You, your systems, and your agents need to be ready to hit the ground running. As the team owner, it's on you to make sure you have the right number of listings.
You need to outline a strategy that can keep your team busy year-round, and prove you have what it takes to constantly upgrade transactions month after month. When you've reached the peak of the number of listings you handle yourself, it's time to hire help. A listing agent will either generate seller leads from a hotel business center or help with an in-person transaction. You can also opt to hire or outsource to a third-party transaction coordinator. If you opt to outsource, expect to see a fee range of $300-$700 per transaction, which is still totally doable for most teams. Every time you want to get help, consider evaluating your team and considering what kind of help that is needed. There are many ways to grow your team.
You can hire a marketing director, assistants to help you with your workload, or even a personal assistant to help you balance life and business. The structure of your real estate team will depend entirely on your goals for life and business. The Millionaire Real Estate Agent: The inspiration behind a best-selling book available to us all, this book is a must-have for any agent. Even those who don't like the KW model have found helpful lessons and useful tips in this book. What readers love most are the teachings that can be applied to teams of any size. But if you just want some quick-action Cliff's notes, check out Lori Ballen's personal story of how she built her own rockstar real estate team using the MREA model.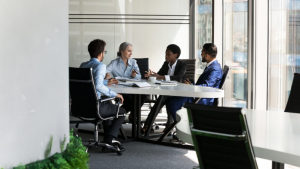 When you are busy and swamped with work, it can be tempting to hire the first person that comes along. However, hiring someone who is bad at what they do will cost your company both time and money. When a Chicago broker, Jake Tasharski, set out to hire his first rainmaker, he knew that culture and personality were the priority. He wanted someone he could trust to represent his brand and emulate the experience his clients have with him. Jake made sure he had a plan for on-boarding. Jake created his first agent, Sarah Troy, during the offseason to help him and shadow him for a couple of months. By the time all of this was coming around, the agent was able to assist with showings and focus on his rental business. And the best part is, they mesh well.
When assembling a team, first start by looking at each team member's strengths and weaknesses. You want to find a balance of strengths and weaknesses. And, as Lee Adkins (former real estate agent, now Head of Growth at Amplified Solutions) points out, "You can't hire to your weaknesses or find the holes in the system if you're not honest about the things you're not good at…It's a really delicate balance of finding the right team agents to join because you don't want another you." Hiring quality employees from a diverse background is more important than ever when trying to find a position. But it's still important for employers to understand their own skills and personality to truly be successful. While it is crucial that your team has high dynamics, not many people invest the time to better assess how they tick.
Understanding personality traits and preferences help you figure out who the best fit might be and work more effectively with the team you have. Look for personality traits that align with your company culture. Personality assessments should never be the determining factor for who is hired, but they can provide a framework to determine what personality type an individual may have. The following is a summary of the leading personality assessment tools to help you find the right one for you. The four-trait personality assessment is the most popular, and most widely used team building tool in the real estate industry. There have been over 1 million people who have used it this year alone. The strength of DiSC is its simplicity.
This personality test, originally developed by William Moulton Marston in the 1940s, uses a series of questions to evaluate an individual on four scales: Dominance, Influence, Steadiness and Conscientiousness. Based on their DiSC profile, team members and leaders can determine the best way to interact with each other. Someone with a high D is most motivated when they see your passion for achieving a goal. Someone with a high C will want to know how and why the goal was created. It's possible for someone to be high on both D and C, and when this is the case you should engage them in both areas of their interest. Rather than managing agents, you want to "sail with them," according to real estate guru Larry Kendall. Kendall found four types of agents based on selling and performance characteristics. 
Category 1 – Productive and Coachable. All you have to do is give these agents a general direction, they're highly motivated and can take any task and run with it.
Category 2 – Productive and Uncoachable. These guys can be very successful but you have to sail alongside them, they don't like to be told what to do.
Category 3 – Unproductive and Coachable. These agents are coachable, but they're stuck in a rut. They need small, manageable activities and action steps (NOT giant goals and outcomes) to get them back in the game.
Category 4 – Unproductive and Uncoachable. There are approximately 600,000 of these types of agents in the real estate industry. These guys won't be your rockstars, but they'd do fine in a brokerage with low fees and low expectations.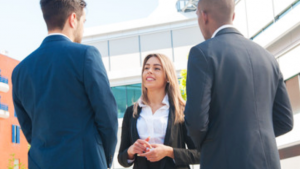 Larry's approach is a great way to quickly identify potential candidates and get a sense of the mood on your team. It is important to be cautious of your hiring decisions and not rush to judgment. Sometimes it may appear that the problem is a generation gap when in actuality the agent has just had insufficient coaching and tools with which to improve their game. Some people are very high-energy, and that's not a bad thing. But, it can make it hard to differentiate between the good Category 1 team members and the negative ones.
Make sure your team members understand their role and know that you have a system to provide recognition for employees who are producing high quality work. As a team, you should also have a system in place to make sure each member has opportunities to grow and advance within the company. The Dublin, Ohio Realtor employs a motto reminding team members of the importance of being both self-motivated and tuned into the bigger picture. It can be difficult to determine if a candidate is self-motivated on tests, but with over twenty years of experience in the field, Kyle knows what it's like. The hiring process for hiring a person is complex.
Furthermore, founder Kyle has had issues in the past; this is why he takes his time when hiring. First, his staff conducts an initial phone screening. By incorporating Myers-Briggs into the interview process, organizations are able to weed out bad candidates. The main focus of this step is to filter out the ones that do not work in order for HR personnel to find the one who will excel in the job position. Finally, the candidate gets to Kyle. "The more 'out of the box' I want them, which is marketing and sales, the more I follow my gut. However, on the more procedural or compliance-related jobs, like closing coordinators or processors, the more I allow the questionnaires and personality tests to decide," Kyle explains. Ultimately, regardless of the position, Kyle always makes the final call based on gut feel.
The management of a team is a critical and complicated task. A simple answer to the question "how do you manage people?" is "you need to figure out the best ways to allocate responsibilities among the team members". There are a number of options for structuring your real estate team. Your experience, preferences, and goals will determine which team model will work best for you. Sean Moudry has found that three of the most successful models are to have a full time manager, an all-star agent who can manage and grow a client, or an AMAC Agent who concentrates on qualifying leads. The first one is the Mentor / Mentee Model.
You train your team members on how to succeed and mentor them until they transition to your downline. You can also receive passive income through mentoring members in your downline. Another is the Team Lead Model. The team lead model centers around the agent's personal brand, and agents who are established or have a vision for their personal brand will succeed in this model. Then the Lead Team Model. This model focuses on generating inbound leads, and while it costs more, you are still able to grow as big as possible because there is no limit. This model relies on successful lead generation systems, so if marketing interests you, this is the best choice for you. The level of involvement you have in their output, as well as your expectations for them, will play into how you compensate them.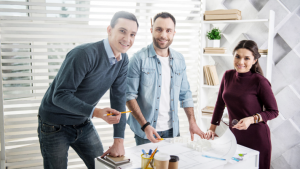 The sixth step is to fire fast. It is a veritable leadership mantra to fire the bad apples among broker agents, but many wait too long to fire them. Advice to "fire fast" is considered a mantra for leaders in the real estate industry. "If someone is not working out or not working well with the team, let them go. One or two bad people can be toxic and ruin the morale for the entire team. The sooner you let them go, the better off the team will be even if they sell a lot of houses," says Mark Ferguson, owner at Invest Four More.  You are the leader and it's your responsibility to make sure your company stays focused.
A negative employee can easily cause overall negativity in the work environment by spreading their mood onto the rest of the team if given a chance. It is hard to identify those employees with bad attitudes, but you have to keep your eyes peeled and root them out before they take down the whole team. The best thing to do is not ever hire the wrong person in the first place. It's much simpler than hiring and firing: just find someone who is passionate and willing to learn! However, this can be easier said than done because it can be unclear as to who is right and who is wrong. Nat Ferguson cites an example of why this is so key: to know if he or she has the drive and enthusiasm to succeed. Before you let someone go, make sure you've done what you can to make them successful. Give them the tools and support they need.
Then the next step is to lead with Why. Agents say that to be successful in the business world you need to find your reason for being. According to real estate training and wholesaling boss Kent Clothier, your team is there to grow your business and help your clients while taking the pressure off of you, the entrepreneur. Having to micromanage defeats the purpose. Kent says, "In my experience, the keys to this are certainly to hire the right people and to have the right systems in place. However, none of it matters if your team is not filled with purpose-driven people that clearly understand why they are a part of your organization and feel compelled to help you and your organization to do more." Once you know the personalities and productivity styles of your employees, you'll know what motivates them.
Align their personal drivers with the overall mission of the business, and you'll succeed in keeping them switched on and ready to work each day. How does Tristan ensure his team stays motivated if he's not in the office? The morning call. According to Tristan, the #1 activity he takes to keep his team engaged is a morning call. He starts at around 8:30 am, gathers his team together by phone and talks about various topics. He also shares relevant feedback with his team when they provide it. "I use that time to connect with my employees and motivate them," says Tristan. The morning call has brought his team closer together and changed the culture of the team. And how you end the call is important.
Take it from another high-octane agent with over a decade in the biz. Barry Jenkins ends his morning calls with the following sign off: "As you drive to your appointments today, you're going to see people unhappy and limited by their current employment. You have the opportunity to be different. The sky's the limit with your career path. Be grateful for your current employment and go crush it today!" A great way to motivate your employees is to write them a note of appreciation. They'll be full of gratitude and will be motivated enough to work even before they've had their morning coffee.
Next is to not forget the little things. It is common for companies to stop focusing on the foundational features that led them to success when they start to grow. Joe Arsenio, a broker at The 82 Group, faced an increase in volume when he tried to grow their team. "When I reached 20 escrows and maintained being between 20-30 escrows at all times for a couple of weeks, I knew it was time to bring on more team members. My partner agents were in the same boat as well. We were all getting more acceptances than we were closing and yet the leads kept flowing in at an increasing rate. We needed to hire more agents to make sure we did not slip up on our top notch service." Joe and his team wanted to continue delivering excellent customer service by adding more agents, customer service representatives, and transaction coordinators. Joe believes that the most important characteristic is quick communication.
You can respond to a first time inquiry within one hour or if it is not quickly attended to, acknowledge the issue and send it to a manager for further response. A responsive company means a lot to buyers looking for property because they want that reassurance that something will be done about the situation. "We've found that the 'little things' are often the most important aspects to our clients and these 'little things' are also what sticks in their minds after the transaction is closed, leading to referrals and great reviews," he explains. Joe and his team always over-communicate.
Always go above and beyond when answering a question. Be proactive with your responses, so that your client does not have to ask more questions. Provide more details, so that your client feels comfortable. Joe advises agents and their teams to reconsider the use of jargon. Clients do not understand the real estate process, that's why they hired you. He encourages his teams when speaking with clients and prospects to speak like they would with friends: "Try to tone down the sales pitch and turn up your humanity. The goal is for clients to feel comfortable and happy at the end of transactions."
And the last step is to not beat yourself up. "Hiring right is not easy, and you have to have perseverance to go through the cycle of hiring and training more than once until you get settled with the right group of people. Oh, and you will almost never hire someone that is as motivated or driven as you," says Sep Niakan of HB Roswell Realty. In order to be successful at learning, you have to continuously try even when you might not get it right on the first attempt. However, some lessons take longer than others to learn and leadership may take a lifetime worth of hard lessons.
Sep is the best broker in the Greater Downtown Miami area, and his company Condo Black Book provides comprehensive condo-only real estate search. Yes, he has seen a lot and knows what most real estate agents tend not to remember: Leadership is a lifelong process. Sep has a lot of advice for challenging your patience. The first time through, you may fail, but like Sep says, that's in the process. Attend to new beginnings with enthusiasm and remember that nobody is as committed as you are. You are the leader for a reason. Remember that you will have your fair share of bad hires and experiences on your journey, but this is what makes you better. Sometimes also what makes it fun. The only remaining question is: Are you ready?
That's it for this blog Real Estate Heaven Fan, remember to subscribe to our channel and if you feel like we've delivered value please share this blog with ONE person. That's right just one person as a token of your appreciation for the hard work we put into making content that educates and helps you on your mission of building your own fortune.  Remember you can read blog after blog, but it isn't until you actually take action that you'll start to see results.  See you soon!
---