The Newest Technology Rentals from The Corcoran Group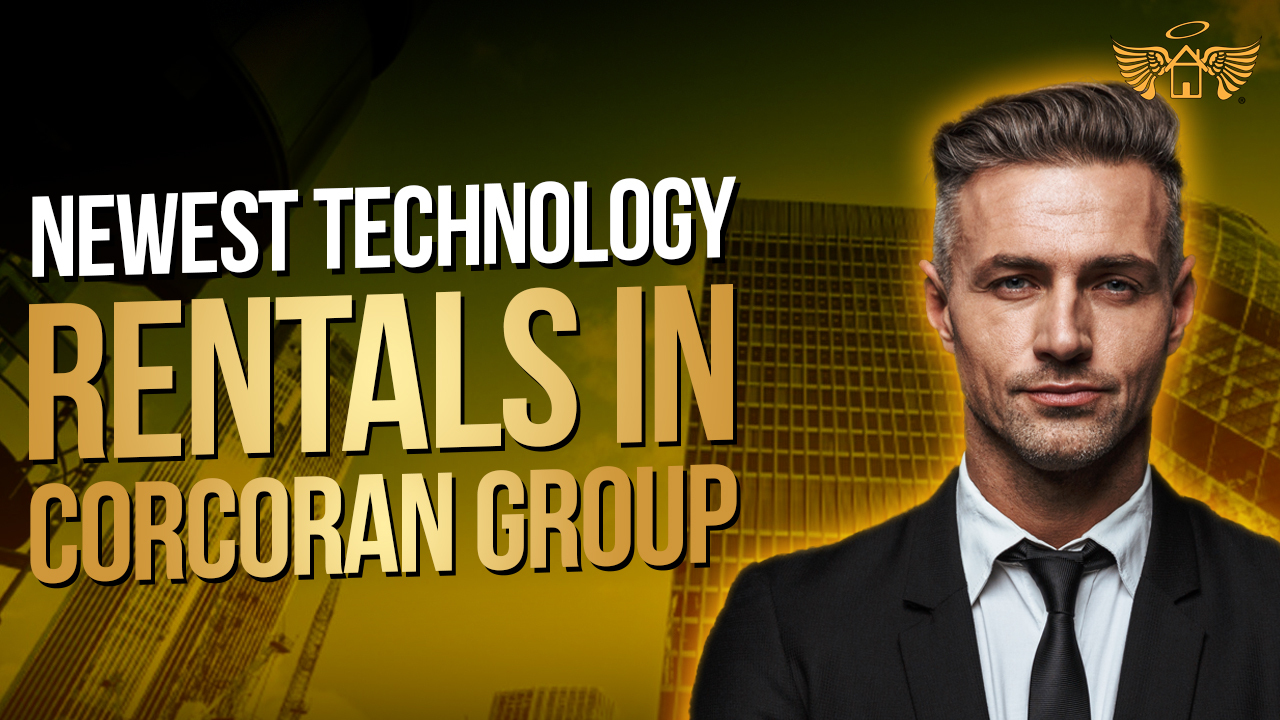 The Corcoran Group expanded recently with a set of key features, including making it easier for agents and consumers to navigate the rental market in Manhattan and Brooklyn. To help agents and consumers find the right rentals, they created a robust set of tools.
Luckily, you are in Real Estate Heaven and we've prepared all the things you need to know about the newest technology rentals from the Corcoran Group! Find out here if this would be of great help to you!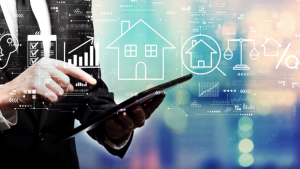 For those who haven't known yet, The Corcoran Group, which is based in New York City, is the leader in the residential real estate market. The company is known for offering exclusive services to high-end buyers, as well as for its networking opportunities.The Corcoran Group is dedicated to connecting with its customers and creating a more enjoyable experience with the power of unforgettable service. The organization believes in promoting collaboration and growth opportunities for all, providing an environment that could support change and innovation.
The company also offers tools that support agents who work with rental properties in New York City, including their proprietary technology to track rental properties of new developments, suite of agent rental tools and a marketing strategy completely focused on the rental market.
The brokerage's COO told our source that robust support for the rental market is part of their overall strategy to recruit and support real estate agents across the board. This may eventually seep into the sales side of the business as renters become buyers and those rental agents decide to make the natural transition into salespeople.
"We've always felt that we have a very big program to ensure that we capture rental business, promote rental business, and most importantly, make it easy for those who work with us to jump into that arena and do it," Malin said. "Because if you think about it, you hire a lot of newer agents to the industry who start out in the rental world because that's where their sphere of influence is."
Malin added, "So if you don't have systems internally to help them capture that business, secure that business and then grow and turn into people who represent renters as well as landlords. And you put impediments in your agents' way or your potential clients' way. You may want to rethink this strategy because it could backfire against you. We believe in making a strong foundation of rentals as the first step. This will enable us to grow."
In recent years, Corcoran has created a robust set of tools to help agents and consumers navigate the rental market. Here are some of the key features.
Proprietary rental technology for new developments
Corcoran has created proprietary technology for tracking both rentals and sales of new development projects to assist agents to provide insights into what units are selling to which types of clients. The goal is to help developers deliver successful projects.
Malin explained, "The developers that represent them can take advantage of these systems, also called 'stacking plans'. These property management companies need to know what their properties look like and what is happening in their buildings before they decide how to market themselves.… They have to be able to see if they are leasing at the right price, when they are leasing or when they are not leasing. Their marketing plan would certainly affect the traffic." 
When buildings such as the ones in Manhattan have a large amount of investment, the individuals and banks backing those projects want detailed information on how they are performing. Corcoran's software easily allows agents to deliver pertinent data on how buildings are going.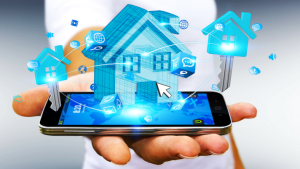 The brokerage, Corcoran, offers a suite of tools including an internal rental listing system to generate leads, manage service reps and generate more cash flow. The system is updated through their professional tenant database. These searches use advanced technology with machine learning to cover all the bases.
"As an example, it is constantly updated on Google news and Yahoo news," Malin explained. "We make sure it's accurate before publishing to our clients." The data being provided is kept up to date so that agents can constantly source potential clientele.
With the now fully-functional listing service, agents can create new listings in as little time as days. Nowadays, it's easier than ever to sell your property because the site has bots that automatically sift through all other listings to find the best one to target potential buyers. On top of that, they also have a geographically targeted data feed that is on par with the best websites on earth.
With their new database, it's been just three months since Corcoran's suite became available and it's already gained nearly 600 new clients, including 8,000 new leads in the month of July.
Malin talked about how this system helps agents bridge the gaps between neighborhoods, as well as consumers. With the ability to quickly identify leads in their vicinity and better understand neighborhood dynamics, leads are captured more efficiently.
Offers a dedicated new agent rental support
When someone joins Corcoran, they're assigned to the Corcoran website, which publishes rental listings with their partner landlords.
The lead generation program offers rental leads to agents as they become available, giving them a higher chance of getting a lower-priced home. The company has helped generate about 5,000 qualified leads per month for new agents, Corcoran said.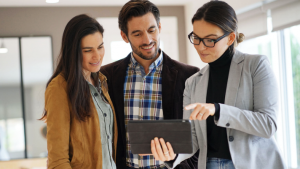 Each Corcoran office also has a team of rental agent trainers who help agents make the right decisions and improve their performance. They provide support, coaching and mentoring for new agents that help them succeed in the field.
"New agents have confidence because they're being supported and they have someone to ask questions of," Malin explained. "So just making sure that foundation, from a training perspective, exists when they first arrive, and throughout their tenure, helps them."
The Corcoran's Market Research Team publishes monthly rental market reports that are helpful for real estate companies, landlords and consumers. The reports include historical trends, vacancy rates, average neighborhood rent and more. The data is powerful because it is easy to understand and distribute.
"We have all the people who we represent, like all these developers and owners who want to know what is going on in the marketplace," Malin said. "So, another thing for agents is that now they have access to data and research and analytics that they can share with their clientele. So their clients are always understanding what is going on in the marketplace because not only does it benefit the agents and others, sometimes it's really more helpful for the owner."
The brokerage has created advertising campaigns for specific clients and taking advantage of large ad buys, in publications ranging from national to regional scale.
Corcoran has also launched an Instagram channel satisfying a growing need for content on its rental business, following the merger with citywide rental company Citi Habitats in January of 2020. The account has more than 14,000 followers as of February 20th, 2020.
Malin, of The Corcoran Group, wanted to come up with creative and smart ways to promote their listings on Instagram. With a market that is huge–they have over 1 million real estate listings in the U.S.–they believed having a dedicated rental Instagram channel would be an exceptional marketing move.
Corcoran's newest rental tech tools are currently available only in selected markets, among them Manhattan and Brooklyn, according to the company.
Now, let's have in-depth knowledge about the Corcoran Group.
Corcoran Group, Inc. is the leading luxury real estate firm in New York City. As a leading residential brokerage company, it conducted $4 billion worth of trade in 2002. It has 11 large offices and employs about 600 brokers, 200 support personnel, and manages to turn over properties from big name celebrities to average consumers with ease. In September of 2001, Corcoran Group was acquired by NRT Inc. for $70 million. Marketing and advertising manager Barbara Corcoran stayed on board as chairperson with her company continuing to operate independently of the other brands owned by NRT Corp., which includes Coldwell Banker, Century 21, and ERA.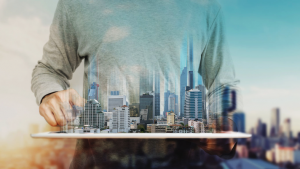 Barbara Corcoran was born in Edgewater, New Jersey, to a printing press manager and his wife. The second of ten children, she took her mother's practical management savvy as an early inspiration. Corcoran had a lackluster career in high school after being diagnosed with dyslexia, but managed to land in the real estate business eventually.
Although Corcoran wasn't always a successful business woman, she credits her mother with teaching her valuable marketing skills she used in the future. "Put ribbons in your pigtails" was what Corcoran says her mom told her before going to work at the diner, which helped her thrive as a real estate magnate. "I think the image, in our business, certainly comes first," said Corcoran when speaking with CNNfn.
After working for the Giffuni Brothers real estate company for some months, Corcoran started her own real estate business in 1973 with $1,000 borrowed from her boyfriend, Ray Simone, who received a 51% interest in the venture. Corcoran had met Simone at a New Jersey diner where she was working. Corcoran's first office was an Manhattan apartment (East 86th Street) shared with two roommates. Within a few months, she was able to lease separate office space and hire a few rental agents.
Corcora managed to start her business while all around her relationships broke down. "You'll never succeed without me," said the boyfriend. Then a few more years passed and she was sidelined by his comment. "It was the biggest insult I've ever received," said Corcoran from New York Times. "But now I realize he did me a big favor because his comment spurred me to work harder."
Corcoran Communities' business grew rapidly during the mid-1970s as the American housing boom displaced renting in upscale New York apartments. The company's approach, according to its literature, is to focus on specific neighborhoods in Manhattan and Brooklyn.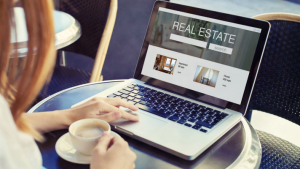 In 1981, the Corcoran Report became widely cited by statistic hungry media and established Barbara Corcoran as an expert in the residential housing market. "It was probably the single best thing I ever did," she later told Business Week Online.
Barbara Corcoran worked as a sales manager for developers Vincent and Anthony Albanese of New York City in 1987, after the crash of the real estate market. That year, as the market began to slow down, Corcoran and other Manhattan brokers would share listings informally, stopping short of setting up an MLS like those found in other parts of the country.
The Corcoran Group acquired a company called Town Properties, which had seven employees before the buy. Within a year's time, its staff increased to forty. Corcoran was an early proponent of going paperless when it comes to paperwork for their business, ceremonially burning all of their papers in 1984. Since the mid-1990s, they have been using technology to store and share floor plans and other documentation online. The company's modern office had interactive marketing tools with merchandising on the Upper West Side of NYC. They purchased another rental company in 1995 which was renamed under the Corcoran Group name as well.
The company launched a web site, corcoran.com, in 1995. Sales of the unit reached $85 million in 1998, producing a profit of $1.5 million. (Corcoran's total transactions amounted to about $2 billion a year). By 2000, corcoran.com had listings from independent affiliates in 128 cities in 45 countries and generated at least one deal every day – but was ultimately unsuccessful, closing operations briefly and reincorporating back into the Corcoran Group in January 2000.
It is thanks to the internet that some of Corcoran's brokers began working from home. This saved them between $25,000 and $45,000 per year in office expenses when compared to Manhattan real estate. In 1998, Corcoran expanded into Brooklyn by acquiring half interest in Brooklyn Landmark Realty Inc. and a few years later, opened an office in Harlem following a hot market.
At the end of 1999, Barbara Corcoran joined Pamela Liebman, who was at the time president of Corcoran Group Marketing, in acquiring a 3% equity stake in a new 12 story, 37 unit condominium development building in Chelsea. The company's name was changed to the Corcoran Group and Pamela became CEO of the company in August 2000.
December 1999 was a big month for what News Corp. had planned ahead of time that month. The company introduced its corporate image new scheme while at the same time they leased new office space in an 1857-vintage building at 490 Broadway. The same month, Corcoran employee Paul Wexler created the healthcare property division of the business
In the year 2000, Barbara Corcoran joined Douglas Elliman and the Halstead Property Company to create an online service that housed all their listings. Until then, Manhattan had been lacking this type of service and when a Corcoran executive spoke to the New York Observer, they described the move as preemptive. Up until that point in time, Insignia Financial Group had acquired Elliman for $65 million. In 2001, National Realty Trust Inc. (later named NRT Inc.), which was trying to enter the New York market for several years, acquired the Corcoran Group for $70 million.
Motherhood was what led Barbara Corcoran to sell on air for the first time. At 45 years old, she gave birth to her son Thomas in 1994. She also noted that an affiliation with a national outlet was important to the firm's growth.
As the leading integration firm, NRT Inc. owned some of the largest real estate companies in America. The company's subsidiaries included Coldwell Banker, Century 21, and ERA, as well as its central planning company. The Corcoran Group remained independent and was used to acquire other business developers in New York City where it maintained its second place standing.
Corcoran stayed with the group as their chairwoman and had a number of perks for brokers that were not available for other up-line members. However, after September 11th, the New York economy took a turn for the worse and there was speculation as to how long these perks would continue. A large number of apartments went on sale, particularly luxury properties and apartments rentals, after September 11.
With its expansion continuing, the Corcoran Group was seen as a company with success in its future. With the collapse of the Internet market, real estate became popular, and the firm sold $4.2 billion in property in April 2002. The founder of the Corcoran Group, Barbara Corcoran, published a book in 2004 titled Use What You've Got: And Other Business Lessons I Learned from My Mom at the age of 27 for advice on how to succeed.
That's it for this blog Real Estate Heaven Fan, remember to subscribe to our channel and if you feel like we've delivered value please share this blog with ONE person. That's right just one person as a token of your appreciation for the hard work we put into making content that educates and helps you on your mission of building your own fortune. Remember you can read blog after blog, but it isn't until you actually take action that you'll start to see results. See you soon!
---