Get a FAST, CASH OFFER on your house today and GET YOUR MONEY in as little as 7 DAYS!
7 Days. No Questions Asked.
In the last 30 years of our combined experience, we've built up quite an address book of investors and developers that will buy almost any property for cash. These investor buyers have liquid assets and can close fast on any property in any condition in the greater Los Angeles area. The reason for selling doesn't matter. The condition of the property doesn't matter. They have purchased properties that have suffered vandalism, fire damage, flood damage, earthquake damage, and even geological damage (one house was sliding down a hillside).
Why should you sell to our investors?
They will pay Cash for your house AS IS – NO REPAIRS needed.
They are intimately familiar with rent control and REAP properties.
No unreasonable requests to deal with.
They will pay all your closing costs – so you're not out of pocket a dime on the sale.
They can close quickly – typically within 7 Days.
They can work with any pending Bankruptcies or Short Sale negotiation if needed.
They can stop a Foreclosure up to an hour BEFORE the auction time.
No waiting for mortgage approvals – all cash closings
No open houses – no cleaning – no stream of strangers trapezing through your home

The consultation is free, and there is no obligation.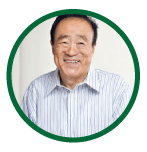 "My mother's house sat vacant for 6 years. During that period she lived with my family, but she needed additional care and we didn't have the money or time to wait. …Within days we had reached an agreement with his buyers and they even agreed to pay some of the city violations that were recorded against the home."
– Ron Nguyen
Win-Win or No Deal.
Sell your property Fast, and at a Fair Price, to our pre-screened investors just as other sellers have done for over 20 years. These buyers have the Experience and the Buying Power to get you out of your present circumstance and onto a brand new life quickly. We've represented hundreds of sellers like you who have sold for the following reasons:
Structural issues
Facing foreclosure
Relocation or job transfer
Undesirable neighborhoods
Need for cosmetic fix up
Retirement or downsizing
Death of a loved one
Liquidating assets to pay bills
Inheriting a property you can't keep
Tired of living in an ugly house
Troublesome mortgage terms
Job loss STEP #1
FREE CONSULTATION
Initial Consultation
During our initial meeting, we will visit your home in person, explain the process of selling your home, answer all of your questions, and evaluate your home's condition. We will also analyze the circumstances of the sale. If your home qualifies for a traditional sale, and we conclude that you can make more money selling it traditionally, we may make that recommendation. Believe it or not, sometimes just a few minor repairs and decluttering can make a huge difference. If time is of the essence, and having cash in your hand in 7 days is the goal, we will present a fair, no-obligation offer from my investor or developer to purchase your property for cash. Accepting the investor's cash offer is entirely up to you.
No obligation or pressure
Traditional versus All-Cash Sale
Will the sale involve court proceedings?
Is the sale a Divorce, Probate, or Trust Sale?
How much will you offer?
Knowing the value of your home is very important-especially if the sale involves court proceedings. We have provided thousands of Broker Price Opinions that have been used in court and during negotiations between parties. Every sale is different. The investor or developer purchasing your property will discount from the estimated retail value after it's fully renovated. This means the investor will buy your home, but at a price that is below market value due to necessary repairs, renovation and other factors. They buy homes for cash, renovate them, and resell them for a profit or rent them out to qualified tenants. What are the benefits to you?
Cash in 1 week
Zero days on market
Skip all the traditional listing pain
You pick the day you move
No fear of falling out of contract
Transparency with no surprises at closing
Absolute Discretion
No one needs to know your business or the circumstances surrounding the sale. If an agreement is reached, you won't even see a "FOR SALE" sign go up, and neither will your neighbors. We approach each situation with absolute courtesy, non-partiality, and with total discretion. Our goal is to make the transition into the next chapter of your life quickly and easy.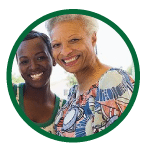 "We didn't want to deal with explaining to our neighbors or friends why we were selling or where we were moving to."
– Virginia Reeves STEP #2
GETTING YOUR MONEY
Offer & Acceptance
My investor buyer(s) can make an offer in as little as 48 hours based on the existing condition of your house and the cost to repair and resell it. All offers will be made in writing. You are never obligated to accept an offer and there is no cost to request an all cash offer.
Escrow
Once an offer is accepted, escrow is opened. The buyer(s) can normally close in as little as 7 days. If you need a longer escrow period to make the transition smoother, it should be requested prior to accepting the buyer's offer. Some cities require a Pre-Sale City Inspection and cannot close escrow until the inspection by the City is complete. Some buyers may waive the Pre-Sale City Inspection if time is of the essence and you need a faster close.
Your Check
Depending on the type of sale, your check can be made available 1 business day following the close of escrow.
The consultation is free, and there is no obligation.