Rents rose again in April, and are likely to rise throughout the year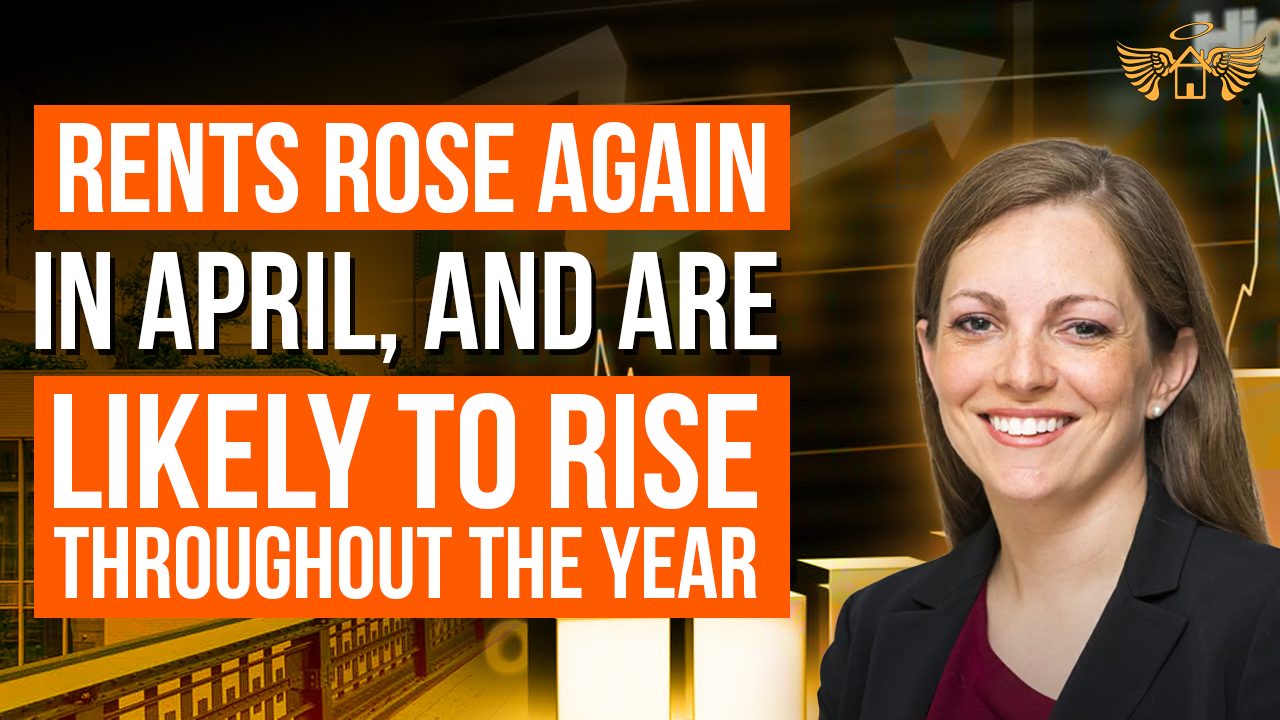 The rent prices have been growing at more than twice the pace as last year. In April, CoreLogic released a report that stated rent prices will likely continue to grow at their current rate. So if you want to know more about this, then this blog is for you
For today's blog, exclusive for our Real Estate Heaven members, we will be talking about the rent that has been rising throughout the year since April. 
The Rental Rates in the US have been steadily increasing. And they are expected to continue to increase for the foreseeable future. This report from Realtor.com shows that the median rent of a house in the U.S. is $1,827, having risen by 16.7 percent from last year. This trend started back in early 2017 and if trends continues, suggests that by August this figure could be as high as more than $2,000 a month. Rising rental prices are largely driven by the deplorable mismatch between renters and available rentals. Realtor.com's chief economist Danielle Hale, says "The continued surge in rental prices is driven by a mismatch between rental supply and rising demand, largely from would-be homebuyers." Landlords have rental options, but renters have few. They are often forced to have to afford higher rent or offer above the landlord's asking price, whether they can afford it or not. 
The pace of rent increases may be slowing. The 17 percent year-over-year growth experienced in January has been followed by three consecutive months when rents grew at a slighter slower pace. Still, the rent rates are still on the rise with annual price growth decreasing only moderately from its peak in January. Rent prices in Miami have increased enormously. This is the fastest growth in April, with the median rental price spiking 52 percent to $2,800. That's $950 more than it was a year ago. The growth within these Sun Belt cities also experienced year-over-year growth. These growths include Orlando, Florida; Tampa, Florida; San Diego, California; and Las Vegas, Nevada.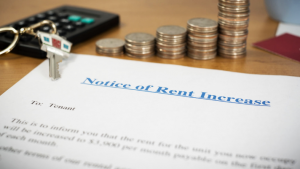 In April, the cities with the smallest annual rent growth were Pittsburgh, Detroit, and Minneapolis. All three saw rents increase by 5.5 percent or less annually. "Rents are not only maxing out renters' housing budgets, but are the biggest strain on their overall finances, even as inflation drives up expenses across the board," said Hale.
Studios are popular because they're usually more affordable than larger units, but their rent has been growing at a faster rate. This is different from last year in some big cities like New York City and Los Angeles; renters are returning there to find affordable housing options since the studios have become relatively more expensive. Early on during the pandemic, apartments became quickly vacant of tenants because nobody wanted to live there. However, now that many people have returned to large city centers, they need affordable property all their own or have returned as they look for housing as they can afford it.
The high cost of housing increased in May, with the CPI-U all-items index increasing 8.6 percent for the 12 months ranging from May 2021 to May 2022 — the largest 12-month increase since December 1981. Inflation is widespread across goods and services, but it is significant that shelter prices have increased in cost 5.5% over the past year, the largest 12-month increase for this category since February 1991,  according to Bureau of Labor Statistics (BLS) data. Ken Shinada, a portfolio manager at DoubleLine Capital, asserted that the war in Ukraine will continue to put pressure on commodity prices, including oil and energy. This puts upward pressure on inflation because of its effect on the headline CPI. He also mentions how the shelter component of the CPI is taking into account high rent since home prices are translating into higher rates for renters.
The U.S. Bureau of Labor Statistics found that rents and mortgage rates have risen 0.6 percent in a month. This is the largest monthly increase since 2004. Meanwhile, rents increased 0.6 percent, and the terms equivalent to rent also increased by the same rate, making it stand at 0.6 percent. Rusty Vanneman, the chief investment strategist at Orion Advisor Solutions, told GOBankingRates that he believes that there is still time before peak inflation can be reached. It will take a while before prices are sky high, so it's worth sitting tight.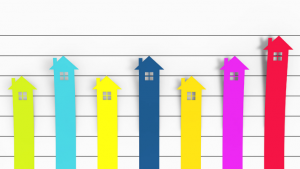 Higher food and energy prices are easy to identify, but if we look at the housing rents—for both tenants and owners of property—that are still moving sharply higher. "In short, expect rents to be a key inflationary factor for the remainder of this year and into the next as rents make up more than 30 percent of the overall CPI," Rusty Vanneman said. "First, rents follow housing prices with a lag. Since COVID started, housing prices are up more than 30 percent.
Rents, however, are not just asset driven. They are also income driven and since wage income is still rising rapidly, it's not likely rents will slow very much soon," he added. "Rent, in addition to airfare and other travel costs, jumped tremendously over the past month," Pawan Gupta, CEO of Fashinza, told GOBankingRates. "The reacceleration of inflation makes it difficult for consumers to afford everyday purchases let alone pay for rental housing and shelter.
Coupled with the high unemployment rates, this inflationary period is taking a toll on Americans." The BLS reported that both lodging and homes reviewed in May saw their price go up. The rise from last month was 0.9 percent. When compared to previous months, there were also larger increases across the board in recent months. This data aligns with reports that hotels are seeing an increase in prices. The STR market data shows that, in 2018, hotels have seen a 33 percent increase in stay prices across the United States. GOBankingRates has reported on this increase as well.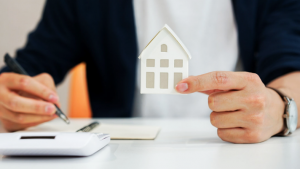 The price of rent is going up at a record pace and single-family homes are renting for 14% more this year than they did last year. And if that's not bad for the growing population of renters, many who are already priced out of the buyer's market, it gets worse. "We expect single-family rent growth to continue to increase at a rapid pace throughout 2022," said Molly Boesel, principal economist at CoreLogic, a real estate data company that tracks home price growth.
A report from CoreLogic stated that the cost of living for a family in a rental housing unit has reached 13 percent higher than it was last year in April.
This rate is 2x times greater than the rate from April 2021 and 6 times greater than the rate from April 2020, which are all records. The growth has been sustained and rapid. This is due to a lack of quality rental properties, which leads to economic prosperity in the rental housing market and job opportunity. Boesel said that rents for single-family homes are increasing at a "record-level rate." The inflation rate is also rising and was last seen at these levels 40 years ago.
Miami is experiencing a fast pace in rent prices. This year, single-family rentals saw a 40.8 percent increase from last year's price of $2,700 to $3,600. In April 2021, Miami saw a 5.6 percent annual increase in rental prices for single family rental homes at $2,700. With rent at 25.8 percent in Orlando and 17.8 percent in Phoenix, these two cities are taking the second and third spots for the highest price growth. The rent growth was at a standstill in Philadelphia and Honolulu at 7.8 and 7.7 percent respectively, according to the report A low rate of unemployment in the Phoenix metro area could be contributing to housing demand.
In Philadelphia, it is likely that higher rates of unemployment are causing people to stay in their current homes because they don't want a higher cost of living. CoreLogic, a real-estate intelligence firm, says that the rental market is expanding, but more slowly than in single-family homes. This is because of the COVID-19 pandemic which brought many single-family homes onto the market. The growth rate is starting to close the gap. Rental income properties relied on banks and houses that went through foreclosure; these sources of rental income have dried up in the last few years, meaning there is no backlog of distressed properties coming up.
That's it for this blog Real Estate Heaven Fan, remember to subscribe to our channel and if you feel like we've delivered value please share this blog with ONE person. That's right just one person as a token of your appreciation for the hard work we put into making content that educates and helps you on your mission of building your own fortune.  Remember you can read blog after blog, but it isn't until you actually take action that you'll start to see results.  See you soon!
---