Jeff Bezos Backed Arrived Homes Buys and Funds 6 Rental Properties in 8 minutes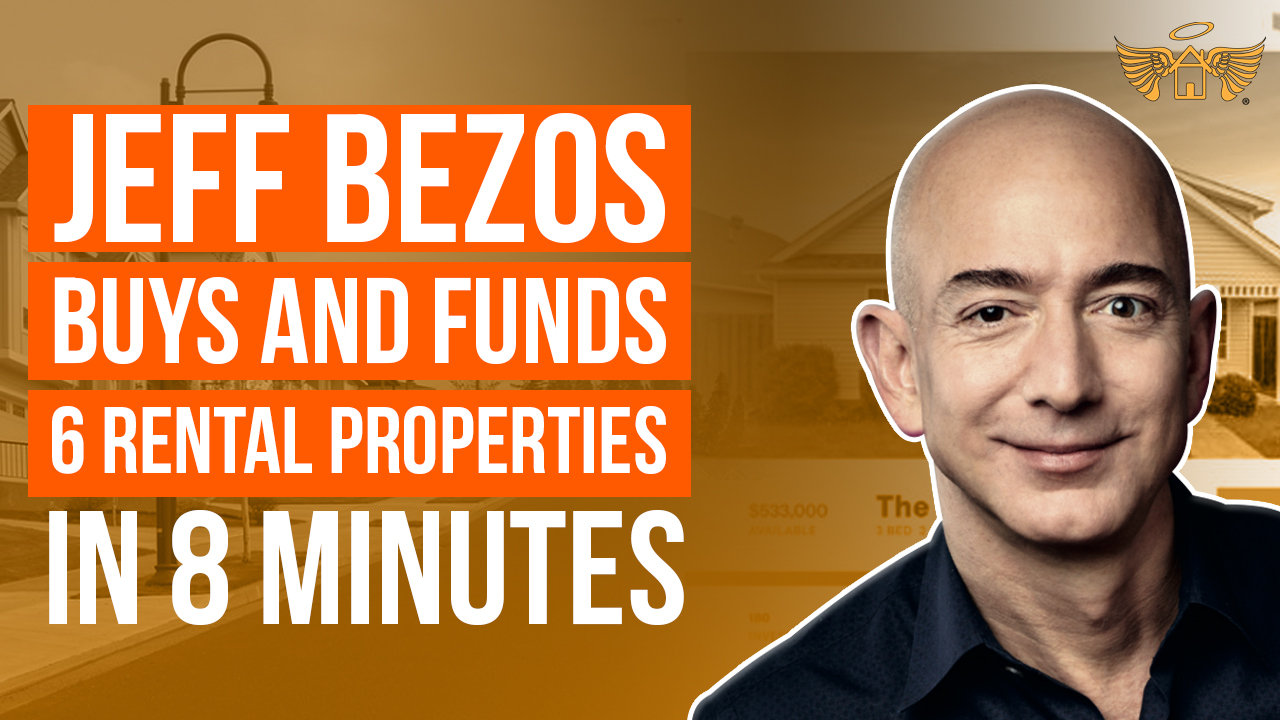 If you love online shopping, then you must know who the founder of Amazon.com is. Yes, you've got it right. He is none other than Jeff Bezos! 
Aside from Amazon, Bezos is also the current owner of 'The Washington Post,' making him one of the wealthiest people in the world. But do you know that aside from being an entrepreneur and e-commerce pioneer, he once again proved how wealthy he is?
Luckily, you are in Real Estate Heaven and we've covered another interesting real estate news for you. This is about Jeff Bezos' newly bought and funded rental properties at Arrived Homes. If you are interested in the juicy details of this story, then stay with us until the end of this blog.
Arrived Homes launched its latest batch of single-family rental properties last week and sold out within only eight minutes.
The company offered six rental homes for purchase in Chattanooga, TN, Huntsville, AL, Denver, CO, Nashville, TN and Atlanta GA. The six properties were valued at $1.7 million total. Retail investors were allowed to invest a minimum of $100 in each property they wanted to purchase.
Arrived Homes is one of the first companies to create an investing platform that allows non-accredited investors, meaning anyone without a college education, to invest money in real estate. It's the first company qualified by the SEC that lets virtually any individual invest in single-family rental properties.
As of now, Arrived Homes has fully funded 108 homes with a total value of about $42 million.
The company has gained the attention of some high-profile investors since its launch in 2021.  Jeff Bezos, the billionaire founder of Amazon.com, Inc. and CEO of Blue Origin , just made his second investment in the platform during a $25 million Series A round.
On Monday, May 2, 2022, Jeff Bezos announced that he funded 12 new properties on the platform, in less than five hours.
The website of the platform, which has a surge in sales after releasing the newest batch of offerings that was the platform's most highly anticipated release yet, crashes. Each investment in this round is worth $4 million and includes 4 properties located across four markets, each of Georgia, Tennessee, Alabama and South Carolina.
Jeff Bezos, CEO of Amazon, first invested in the real estate company during its $37 million seed round in June 2021.
With a strong demand from homeowners to invest in rental properties that can be monetized below the average price, Arrived Homes is expanding into new markets by offering shares of short-term rental properties.
Arrived Homes has experienced rapid growth over the last year, largely due to the fact that it is one of the few real estate investment platforms available to non-accredited investors. The company funded 51 homes on its platform in the last eight months of 2021, with $18.5 million worth of property value placed on the platform in that time span. So far in 2022, Arrived Homes has already funded over $20 million worth of rental properties.
Getting To Know More About Jeff Bezos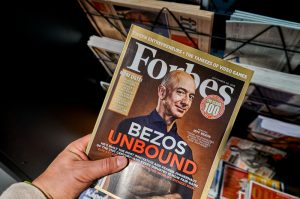 Jeff Bezos, the founder and CEO of Amazon, owner of The Washington Post, and founder of the space exploration company Blue Origin. His successful business ventures make him one of the richest people in the world. Born in 1964 in New Mexico, Bezos studied computer science and electrical engineering at Princeton University before making a career transition to Wall Street and then D.E. Shaw investment firm as a vice president in 1990.
Four years later, Bezos left his lucrative job to open Amazon.com that became one of the Internet's biggest success stories, followed by a purchase of The Washington Post in 2013 and an acquisition of Whole Foods Market in February 2021. In February 2021, Amazon announced that Bezos will step down from CEO after 3Q 2021 (3rd quarter).
How Do The Arrived Homes Platforms work?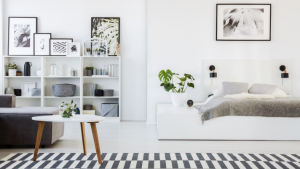 Arrived Homes helps homeowners sell their houses to investors through its online platform, with the exception of investments being limited to $100. Investors can browse available homes and invest in them any time they want.
Over time, the properties managed by a property management platform appreciate in value. Property investors can collect their share of the rental income as they wait for this to happen.
After a target hold period of up to seven years, Arrived Homes sells the property and distributes the equity to all of their investors according to the number of shares they own. Assuming the property increases in value, investors share in the profits from the sale.
Why is the Single-Family Rental Market so promising?
Investors are increasingly willing to buy homes, making this market a promising one. A critical aspect of the single-family rental market is what is happening with average rent in America, which has increased by 15% over the past 12 months and as high as 38% in cities like Miami.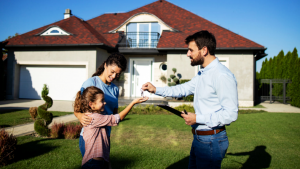 With the tightening housing market, homeownership becomes less and less affordable. Rising interest rates are adding to the overall cost of buying a home, which will continue to strain the number of rental units, leading to increased rent.
On the other hand, there is a new real estate investment offering 4 Single-Family Rental Homes in North Carolina with 20.7% Target Annualized Return.
Founders of the investment platform Invown have offered four single-family homes in a suburb of Charlotte, North Carolina. The minimum investment is $500 and the new-construction properties are located in the Mill Stone Community.
Four Properties has been purchased by Golden Eagle Real Estate for $1.1 million at an average price per square foot of $137 each. Each three thousand total square foot home features four bedrooms, two and half baths and two vehicles.
Investment Highlights: The properties are being acquired at an attractive price, with RedFin data showing average sale prices per square foot in Conover averaging $175 and there being an active single-family rental market. Zillow predicts home prices in this market will rise 24% over the next twelve months.
Delta Housing 30X LLC will be sponsoring this deal, a subsidiary of Golden Eagle Real Estate. Golden Eagle Real Estate specializes in acquiring and re-positioning single family homes within expanding markets throughout the nation. They have assets under management of $40 million.
That's it for this blog Real Estate Heaven Fan, remember to subscribe to our channel and if you feel like we've delivered value please share this blog with ONE person. That's right just one person as a token of your appreciation for the hard work we put into making content that educates and helps you on your mission of building your own fortune. Remember you can read blog after blog, but it isn't until you actually take action that you'll start to see results. See you soon!
---