Introductor's Guide to Investment Properties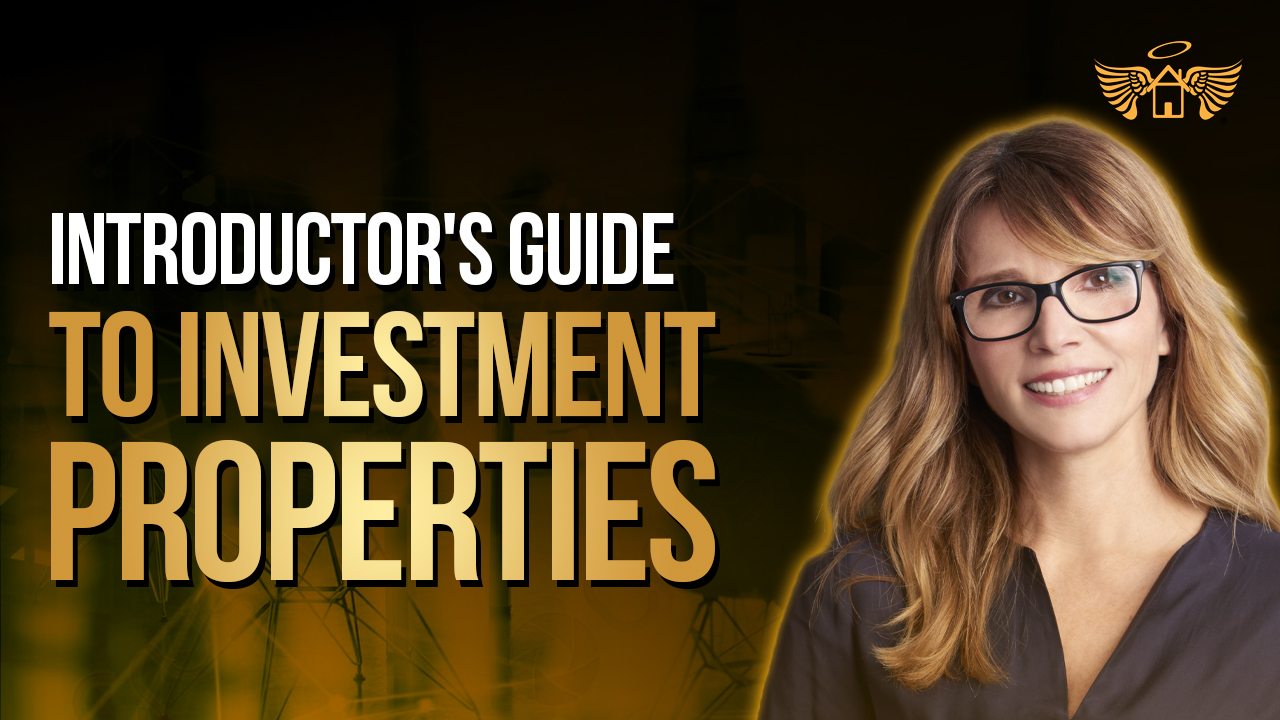 When you consider real estate investment, your home is likely the first thing that comes to mind. Obviously, real estate investors have a variety of other investment options that are not limited to physical properties.
In the last fifty years, real estate has become a common investment vehicle. Do you know the top options for individual investors, as well as the benefits of investing?
Luckily, you are in Real Estate Heaven and for today's blog we've produced an introductor's guide to investment properties! Remember, that while the first step is completing any of this amazing information, the second and possibly more important step is taking action even if it's imperfect action.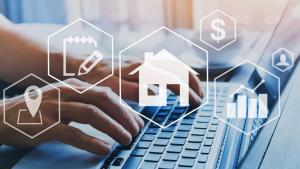 Numerous real estate professionals who spoke with one of our mentors described an apparent increase in demand for investment property in their respective markets.
John Higgins, a San Diego-based Compass agent who specialises in multifamily transactions, told one of our mentors that business was "kind of exploding and expanding.
Michael Davis is a Park City Sotheby's agent, he told one of our mentors that 2018 was the best year ever for sales at Promontory Utah, a vacation-oriented mountain community above Salt Lake City where Davis sells real estate.
Owners in the community frequently use their property as a second home or vacation destination, and Davis stated that there is no longer a shoulder season for real estate. Presently, he is experiencing a different pace than in the past. The developer of the community has decided to begin selling additional high-end vacant lots because business is so good.
Nearly one-fifth of all homeowners, or 19 percent, have a secondary property, according to Zillow data provided to one of our mentors, indicating that the investment sector is significant. Furthermore, according to Zillow's data, 10% of homeowners have a vacation home, 6% have an investment property, and 3% have some other type of property in addition to their primary residence.
Recent data from the National Association of Realtors (NAR) provides a longer view of the market and indicates that investment property purchases have increased slightly in recent months. In April, non-primary residence transactions comprised 18% of all real estate transactions. This is slightly greater than at any other point in 2018. Prior months of 2019 also demonstrated growth relative to the final quarter of 2018.
Looking back to late 2015 — the first year for which NAR data is available — reveals a fluctuating market, with the present time tied with April 2017 for the highest proportion of non-primary residence transactions.
To be clear, these national statistics do not indicate an overall explosion in population. And Lawrence Yun, the NAR's chief economist, described the trend as largely "holding steady," with investors remaining even if they aren't pushing the market upwards rapidly.
Nonetheless, the data indicate a modest increase in the number of non-primary residence transactions in recent years. In a market with peaks and valleys, the current situation appears to be a peak.
So why do investors continue to invest in real estate?
Here are some explanations:
The Economic Climate
The ongoing interest in investment property is fueled by a convergence of trends, but the most fundamental factor is likely the economy.
One of our mentors, a broker and owner of HomeFront Realty in Massachusetts and New Hampshire, told us, "It's a safe place to invest your money, and of course there are great tax advantages as well." We concurred. Currently, some investors may be observing volatility in the stock market and in Washington, D.C., while noting that their friends and acquaintances are doing exceptionally well in comparison to the real estate market.
We believe that by entering the multifamily housing market, you can mitigate some of this volatility. For those who have seen it or heard about it, it is extremely titillating. Who wouldn't desire cash flow?
Others pointed to larger economic trends that have come to dominate urban areas. There appears to be a macroeconomic trend in which people are renting longer than in the past. In turn, this increases demand for rental properties, a fact that is not lost on prospective investors.
In January, ATTOM Data Solutions, a real estate analytics company, reported that in 59 percent of U.S. housing markets, renting was more affordable than buying.
Technology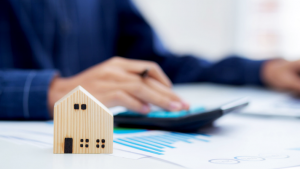 While the economy has been robust in the past, the pervasiveness of property-oriented electronic technology is unique to the present. And many of the real estate experts with whom we spoke concurred that the rise of real estate technology is attracting new property investors.
Currently, technology makes it simpler to find, locate, and rent a property. It makes it simpler for investors to evaluate properties and find tenants. Zillow, which makes previously inaccessible data available to ordinary investors, is a game-changer.
A portion of this new technology targets a specific segment of the real estate investment market. Among other services, one of our mentor's companies offers a tech-enabled vacation rental platform.
A number of other platforms have emerged to offer consumers a simplified version of real estate investing. Fund rise, for example, is a real estate-focused crowdfunding platform that has raised tens of millions of dollars.
Realty Shares was also a crowdfunding platform until it went bankrupt and was acquired by iintoo, another comparable platform. The business models of these various platforms vary, but in many cases they allow investors with small sums of money to co-own real estate.
One of our mentors, who operates a real estate investment trust (REIT) company, stated that the JOBS Act, which was passed in 2012 and amended in 2015, was primarily responsible for the proliferation of such platforms. The so-called "crowdfunding" law enables businesses to target small investors for the first time.
This type of investment is typically self-directed; investors do not need agents to help them invest on crowdfunding platforms or purchase REIT shares. Nonetheless, these technologies are an essential component of the current investment equation. And it's easy to imagine that smaller investors who started with apps and saw strong returns would eventually want to remove the training wheels and pursue real estate on their own.
In any case, it appears that there is cross-pollination between technologies that fuel real estate investment and various market segments. For instance, someone who works with both individual and institutional investors who are primarily interested in longer-term rentals. However, when asked what factors were driving the growth of real estate investment, they also cited various technological platforms, stating that they are increasing awareness.
We believe that as people hear more and more about rental markets, Airbnb, and vacation rentals, the topic is becoming more prominent.
Cultural changes
Several agents who spoke with us have also observed a shift in attitudes toward families, which has, according to them, led to an increase in transactions. Michael Nourmand, the president of the Los Angeles-area real estate firm Nourmand and Associates, stated that rising home prices appear to be driving a rise in family-oriented investments.
He stated that many families are concerned that their children will not be able to afford homeownership. Thus, they purchase it in order to save it for their children. Davis, the Utah agent, also noted an increase in family-based investments.
It reminds John Davis very much of Martha's Vineyard and Nantucket. It appears that families are taking legacy money, in some cases a lifetime's worth, and investing it in something that will last generations.
Changes in attitudes about family and real estate are difficult to quantify, but Davis and Nourmand's observations are consistent with years of data indicating that parents are indeed increasingly helping their adult children purchase housing and that the United States is currently experiencing a significant increase in multigenerational households.
WHAT TYPES OF PROPERTIES ARE INVESTORS LOOKING FOR?
There are a wide variety of property types and investment opportunities available, but it is useful to group them into a few broad categories.
Long-term rentals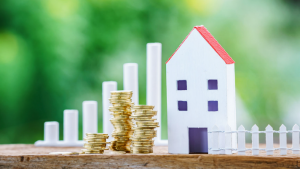 Long-term rentals have been the backbone of the real estate industry for a very long time, and they continue to be popular today. From large apartment complexes to single-family homes owned by mom-and-pop investors, these types of properties can vary considerably.
In certain markets, such as Nourmand's in Los Angeles, multifamily properties rented to tenants have been the most popular investment option for decades. However, according to Nourmand, preferences appear to be shifting due in part to the introduction of new regulations.
"People were much more accustomed to multifamily dwellings in the past," he explained. People have become a little more receptive to buying single-family homes as a result of the newly enacted rent control rules.
Some major institutional investors, such as Invitation Homes (more on them below), have concentrated almost exclusively on long-term, single-family rentals.
Andrew Rybczynski
However, according to Andrew Rybczynski, a senior consultant at the commercial real estate data firm CoStar, the overall popularity of single-family rentals has diminished somewhat.
"We have seen a decline in the raw number of single-family rentals over the past few years," said Rybczynski, "which makes sense given the prices of these properties."
His point is that investors have shied away from single-family homes as their prices have risen, making the prospect of cashing out their equity the most attractive option and making new investors hesitant to purchase them when seeking a quick return. Nonetheless, multifamily remains popular among investors.
Jeanette Rice
According to Jeanette Rice, a researcher at the real estate analysis firm CBRE, investment in multifamily buildings increased by 6 percent year-over-year in April 2019. Rice stated that the growth of multifamily housing has outpaced that of other real estate sectors.
"It remains extremely popular," she added.
Since 2015, according to a report by CBRE, multifamily "has held the largest market share among all property types." Additionally, the firm discovered that during the first quarter of 2019, the multifamily sector had a vacancy rate of only 4.6% and that rents had increased by 3% year-over-year.
CBRE reported that multifamily acquisitions totaled $36.4 billion in the first quarter, an increase of 1.3% year-over-year.
On-the-ground agents have direct experience with the ongoing expansion of multifamily housing. Higgins, for instance, stated that he stays busy working with clients who have portfolios ranging from a few multifamily units to tens of millions of dollars.
Williams stated that he prefers multifamily units for his portfolio in New England because "you get a much better rate of return."
However, much of the current buzz in the world of longer-term rentals has less to do with consumer behaviour than with tech platforms that are attempting to streamline various aspects of the management and leasing process.
Palo Alto-based Keyo, for example, was founded in 2017 and employs independent contractors to show apartments, similar to how Uber employs independent contractors to drive cars.
Aptly, Zenplace, Livly, PayLease, and its recent acquisition of Zego are among the many other tech startups that operate in the long-term rental industry.
The opportunity for investors or their real estate agents to interact with these startups varies, but the point is that a substantial amount of interest and investment is currently being directed toward the longer-term rental sector.
Homes for vacation and short-term rentals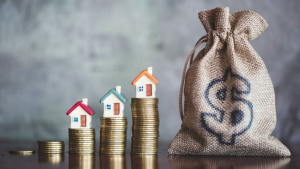 The rise of vacation rentals has been a game-changer in the world of real estate investment, and the sector has seen waves of investment similar to the multifamily sector. Airbnb pioneered the niche, but a multitude of other companies also operate in it. Among these businesses are Vacasa, VRBO and its parent company HomeAway (which is owned by Expedia), Guesty, Blueground, iTrip Vacations, and others.
This year, even well-established companies like Google and Marriott have invested more aggressively in the sector.
The industry has also experienced a meteoric increase in bookings, which is the primary attraction for investors.
For instance, HomeAway informed us that the number of nights spent in its properties increased by 29 percent year-over-year in 2018. In addition, the company had gross bookings of nearly $11.5 billion.
And he added that the vacation rental market has significant growth potential.
"There are still numerous second-home owners who do not rent them out," he explained.
Matt Landau, the founder of VRMB.com, a marketing and educational website specializing in vacation rentals, stated that the sector has expanded in part because companies like Airbnb have increased travellers' awareness of vacation rentals. However, he also stated that basic economics play a significant role: "The return on investment is significantly higher."
"Everyone and their sister is now aware of this alternative lodging option," continued Landau. It has produced a tremendously appealing alternative to long-term rentals.
Greer essentially made the same point: "We do observe higher return rates compared to annual rentals." And like Greer, Landau sees significant growth potential in the vacation rental industry. He stated, "I believe we've only seen the tip of the iceberg."
Flips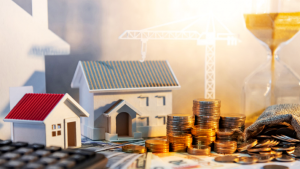 The resale of homes is a tried-and-true investment strategy, and recent data indicates that investors continue to pursue it in droves. According to a report by ATTOM Data, 7.2% of all home sales during the first quarter of 2019 were flips. This is the highest quarterly total since the first three months of 2010.
Memphis, Tennessee led the nation in home flipping in the first months of 2019, followed by Huntsville, Alabama, and Phoenix, Arizona. Even though investors continue to pour money into flips, this does not mean that we are currently living in a golden age of remodelling and selling. While the number of flips was high at the start of 2019, the ATTOM report indicates that "gross profits are falling."
Homes flipped in the first quarter of 2019 sold for an average gross profit of $60,000, down from an average gross profit of $62,000 in the preceding quarter and down from $68,000 in the first quarter of 2018, marking the lowest average gross profit since the first quarter of 2016.
Moreover, ATTOM data from 2018 indicates that home flipping decreased by 4% year-over-year in 2018. 207,957 single-family homes and condominiums were flipped by 146,020 individuals and institutions in 2018, but the situation prompted ATTOM Chief Product Officer Todd Teta to note that 2018 saw "a bit of a slowdown in the flipping rate."
Despite this slowdown, the total lending volume for 2018 increased by 8 percent, and Teta stated that home flipping will continue.
In the report, he explained, "The market is still ripe with investors flipping and deals are still available, especially in the lowest-priced areas of the country, where financial distress levels remain the highest."
Cassity, the San Diego Compass agent who recently received a call from a prospective flipper-architect, has direct experience with the industry's decline. According to him, he continues to receive numerous inquiries from potential investors seeking to flip homes. However, as a result of the high prices in his region and the dearth of distressed properties, the actual number of transactions with flippers has decreased.
"These transactions are uncommon in 2019," he added. This does not imply that flipping is not a thing. Clearly, it is. However, it is no longer a booming growth industry as it once was.
WHAT'S UP WITH INVESTMENT INSTITUTIONS?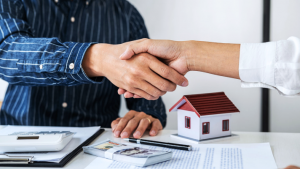 Institutional real estate investors have been around for a very long time, but since the Great Recession, a number of firms have acquired tens of thousands of homes. Invitation Homes, which is owned by private equity firm Blackstone, is probably the most well-known of these companies, but there are others, many of which operate long-term rentals.
Chief Economist of the National Association of Realtors Lawrence Yun told us that institutional investors have flocked to markets like Memphis and Phoenix, where they can earn high returns on their properties.
Despite the fact that companies like Invitation Homes are a significant part of the discussion surrounding investment properties, Yun asserts that across the United States, mom-and-pop investors continue to be "the dominant players." In terms of market impact as a whole, it is the sum of all these small investors
Greer informed us that he has observed private equity investors increasingly turning to short-term rentals in addition to companies like Invitation Homes. Similar to the "Average Joe" who purchases a second home, these investors are attracted to the potentially higher profits of vacation rentals and recognize that there is a limited supply of prime real estate along locations such as coastlines.
The opportunity for most agents to interact with massive investment firms such as Invitation Homes is somewhat limited, but they are an integral part of the real estate landscape and are worth attempting to comprehend if you may end up selling to them or competing with them. Check out our most recent essential guide, on Wall Street capital, for more information on these investors.
Which markets have the most real estate investment activity?
In a word, investors prefer inexpensive real estate markets. Yun stated that investors have generally focused on more affordable markets, such as California's Inland Empire, which begins one to two hours east of Los Angeles (depending on traffic) and extends deep into the Golden State's deserts. Likewise, the South remains popular.
"In general, investors have been more active in southern cities, where prices are still relatively affordable," Yun explained.
In 2019, Baltimore, Maryland, Bibb County, Georgia, and Cumberland, New Jersey, had the highest potential annual gross rental yields for single-family homes, according to recent ATTOM data.
ATTOM anticipates that the worst metropolitan areas for single-family rental returns in 2019 will be in the notoriously expensive Bay Area of California.
In addition, ATTOM found that Memphis was the most popular city for home flipping in 2018, with 29.5% of all home sales being flips. In addition to Washington, D.C., Donna, Texas, Miami, Florida, and Washington, D.C. also had high flipping rates.
That's it for this blog Real Estate Heaven Fan, remember to subscribe to our channel and if you feel like we've delivered value please share this blog with ONE person. That's right just one person as a token of your appreciation for the hard work we put into making content that educates and helps you on your mission of building your own fortune.  Remember you can read blog after blog, but it isn't until you actually take action that you'll start to see results.  See you soon!
---