How to Standout amidst Competition as a Real Estate Agent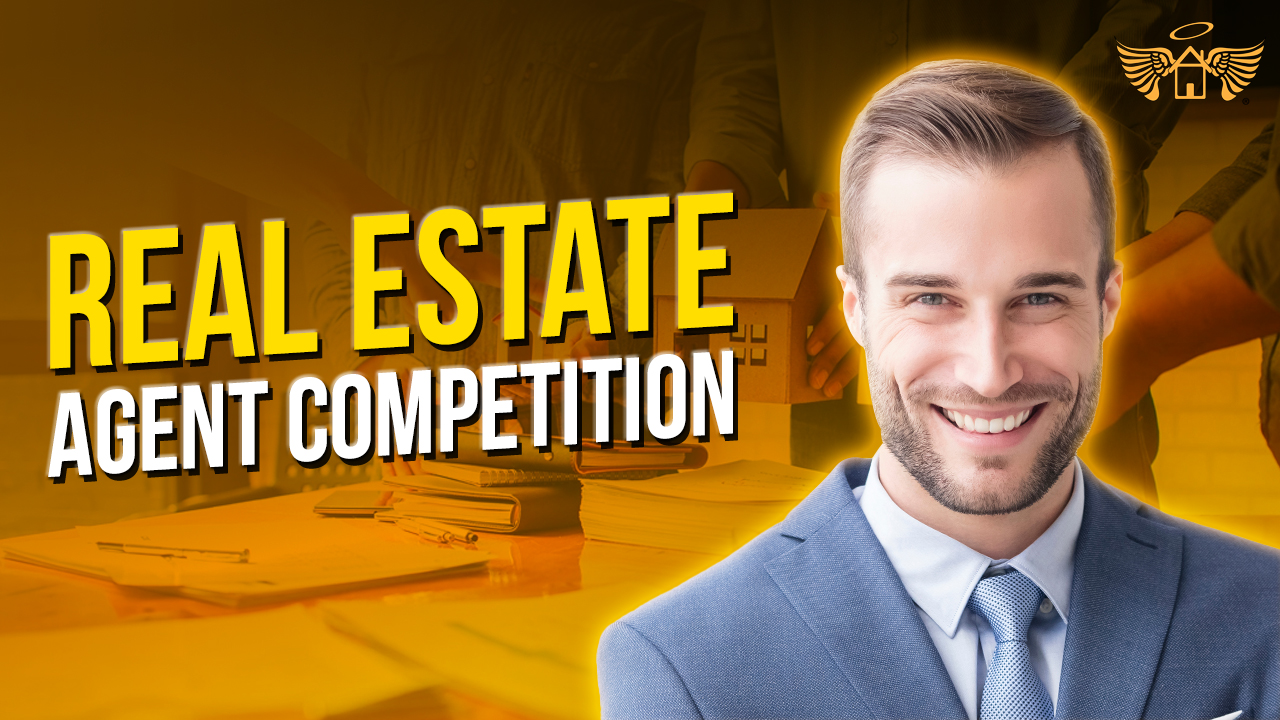 In today's world, there is a lot of competition for real estate agents. In order to stand out from your competitors, you need to have unique knowledge and skills that are unavailable to many others. If you're looking to start your career as a real estate agent, you've probably realized that this industry is highly competitive. You'll need to stand out and be unique in order to succeed.
Luckily, you are in Real Estate Heaven. This blog can help you do just that with some tips on how to create your own personal brand as a real estate agent! We will discuss how to stand out amidst competition as a real estate agent. This includes talking about the importance of being unique, adding value to your audience in your marketing strategies, and staying on top of social media trends.
12 tips: This is How You Stand Out Amongst Your Competitors
It's crucial to stand out rather than blend in if you want to attract more people. You must set yourself out from the competitors if you want to attract participants to your training. You must make it very apparent to potential participants that you are their only option. How can you transform from one of the countless fish in the sea to the fish that everyone wants? This is not necessarily an impossible undertaking, but it can be challenging. We'll provide you seven suggestions in this article on how to differentiate yourself from the competition and draw in more people.
Pay attention to the client's wishes.
Real estate salespeople frequently put more emphasis on closing a deal and collecting their commission than on what their clients want. However, if you want to have a significant impact, you must pay attention to your clients' demands. Long-term success is yours if you pay attention to what they have to say and take the time to learn what they are seeking. The ultimate goal is to satisfy your customers, and no one makes a greater advertisement than a satisfied client.
Find your USP and use it.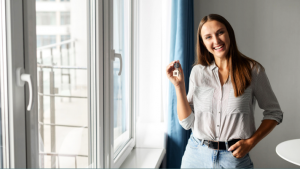 The term "USP" stands for "unique selling point," and it basically refers to emphasizing the distinctive advantages you provide over rivals. Why would somebody pick your training over one offered by someone else that offers the same or a comparable training? What advantages do you have over your rivals that you can exploit? Your competitive advantage is higher, the harder it is to replicate your USP.
Do you have trouble achieving your unique selling proposition? Consult your prior clients! Why did they pick you specifically? After completing the training, what made them the happiest? This can help you understand what makes your training special.
Your USP is perfect for a cleverly phrased and alluring slogan. Use your USP consistently in your marketing materials to help course seekers distinguish you from the competition when they are conducting their search.
Need some illustrations? Surprisingly, it proved challenging to locate instances of this in the training sector (which means you really have the opportunity to stand out). Therefore, we are emphasizing two more prominent but excellent USPs.
Examples are:
Avis – We're number two. We try harder
M&Ms – The milk chocolate melts in your mouth, not in your hand
Make a visual impact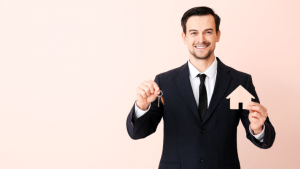 Both consciously and unconsciously, individuals constantly record visual impressions. More often than not, the visual component leaves a deeper and/or more enduring effect than the words themselves. You can stand out from the crowd and ensure that potential participants remember you as they get closer to the conclusion of the assessment process and are prepared to select you as a provider by differentiating yourself visually from your rivals (for instance, through an inventive logo or an intriguing design on your own website).
Work with a graphic designer to develop a logo and brand colors for your company, if you haven't done so already. Then, buy commonplace goods bearing your logo to keep you top-of-mind with potential clients. This can be based on your personality and the characteristics of your ideal client and could include everything from pens to drink koozies, candy dishes to flash drives.
Extol positive customer testimonials
No company can steal your customers' reviews because they are unique to you. Don't forget to get feedback from your students so you can highlight the top ones on your website and other places where you promote your courses. Nothing is more trustworthy than testimonials from prior participants.
An illustration of a positive customer review:
"I have attended a number of different courses in social media, but none that beat this one. Here, I learned not only the basic tools, but the course leader was also generous in sharing his "magic" secrets and helpful tips with us. The  leader was available to us after the course ended, so that those who wanted more specific help with their own social profiles got exactly that".
Best customer service possible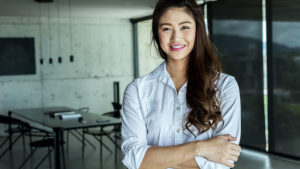 Good customer service is crucial for recruiting new clients as well as for increasing sales, customer happiness, and customer retention. Don't undervalue the power of word-of-mouth advertising! Customers that are happy with your training frequently act as good advocates and refer others to you!
Unfortunately, quality customer service is hard to come by. Fortunately, this gives you the chance to set yourself apart from your rivals by offering exceptional customer service.
However, how do you deliver excellent customer service? You may enhance your customer service by following these ten suggestions from TheBalance. This website makes clear, among other things, how crucial it is to keep your word, follow up with customers, and go above and beyond.
Do you think it takes a lot of effort and time to provide excellent customer service? Using a number of practical features bundled into one cloud-based solution, FrontCore's training administration system makes it simple to set up automated processes for tedious everyday labor, communicate efficiently with your participants, and maintain high quality training. View our ingenious training management system here.
Be creative
Making something new is at the heart of innovation. Being inventive might be surprising and hazardous, but it's also one of the best ways to set oneself apart from the competition. You can really hit the mark (or utterly miss if you're unfortunate) if you're able to offer something novel that no other providers offer.
You might be asking yourself right now, "How innovative can one truly be with training?
Bunny yoga is a fantastic example of how this is achievable.
In the sessions of a yoga class called Bunny Yoga, adoptable rabbits join the students. This initiative was initiated in 2015 by Sunberry Gym in Canada to raise awareness of abandoned pets and money for the non-profit Bandaids for Bunnies. A participant who fell in love with a rabbit was given the chance to adopt it later.
Even while using rabbits in a training program might not be the best idea, Bunny Yoga became a viral sensation and classes had lengthy waiting lists as a result.
Be visible
It's not necessary to try to avoid being compared to your rivals in order to set yourself apart from them.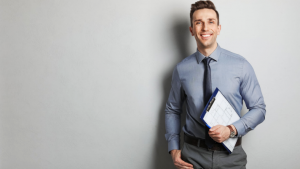 It does not assist to distinguish out from your competition if potential participants cannot discover you when they are looking for training. In order to stand out in the throng, you must also be there. Make sure to appear on both the popular platforms for training providers and seekers, as well as your own profiles and channels such as(Facebook, LinkedIn, and the like).
More than 2500 providers are available at www.kursguiden.no, Norway's top training portal, and more than 1 million people search for training there each year.
A website on their domain is often provided to you when you work with a large brokerage, such as Century 21 or RE/MAX. Get your own website to set yourself apart from the mass-produced models and to aid you in your foray into real estate marketing. With regard to the resources you want to provide and the brand you want to build, your own website can provide you a little more autonomy.
You might want to think about researching the most effective methods for getting your website to appear in search results. Keep up with the most recent trends in SEO and the world of digital marketing, or engage a business to handle it for you.
There are a lot of additional methods to differentiate yourself from the competition, but perhaps this list gives you a place to start.
Make a lead magnet for your website
A website is useful, but if visitors to your site leave without contacting you, you've lost a potential customer. Offer a little E-book that contains useful information and ask for an email address in order to download it. This e-book may include advice on how to get your house ready for the market, what to look for in a real estate agent, how to find the ideal home, etc. Once you have the person's email address, you can get in touch with them and pitch your services.
Achieve Specialization
The ability of agents to connect with clients in their industry is improved by specialization. There are a variety of ways to accomplish this, which is fortunate. You can choose to specialize in helping a specific kind of customer, such first-time homebuyers or those who need to sell quickly due to a job relocation. You might focus on selling a specific kind of home, such as multi-family homes or beachfront properties, or you might choose to specialize in a specific community. The options are limitless, but any move you make can improve your prospects of dominating a specific segment of the market.
Set Yourself Up for Success
This is among the most crucial ways that real estate brokers may differentiate themselves. Real estate is a fast-paced industry, so if you don't respond to phone calls or emails right away, another agent may beat you to the deal. Despite the inconvenience, it's a good idea to imagine yourself working nonstop. Use a smartphone to make it simple for you to react to inquiries wherever you are.
Go above and beyond
You should seriously consider how to enhance word-of-mouth referrals since an agent who truly goes above and beyond is more likely to receive recommendations than one who does the bare minimum. Spend some time getting to know your customers so that you can only show them residences that are truly suited to their needs. Provide them with a free moving truck to utilize after the sale. After the sale, follow up with customers to find out how they're adjusting. After the sale, provide a nice present like flowers for the new garden or a gift card to a nearby home improvement shop. Clients adore the special touch these small details bring.
Select marketing that leaves a lasting impression.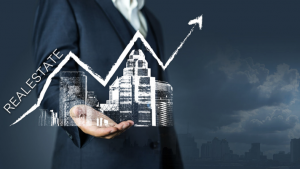 The generic business cards that everyone receives from their agency won't cut it if you want to stand out. Get high-quality business cards by paying a little more. Think about using vivid colors in the design, creating a unique die cut, or having the card produced from a substance different from ordinary card paper. Select a distinctive size for direct mail that will stand out when it is taken out of the mailbox. These strategies encourage individuals to examine your advertisements more closely.
You also need to find a strategy on How to Market Your Real Estate Business Because there are so many agents in the real estate market. So we will also give you five strategies to make sure that you will be good at doing it when it's time to buy or sell a home.
The art of networking
You are always networking, whether you are formally meeting people at a networking event or just having a good time with pals at Happy Hour. With those they like, people conduct business. Share your expertise freely and don't be hesitant to let people know what you do. Spend a few minutes responding to any questions that people may have regarding the sector. When they need an agent in the future, they will be appreciative of your persistence and more likely to hire you.
Connect with a nonprofit organization
What matters to you? Do animals, kids, veterans, or the homeless touch your heart? Choose a charity that is active in the neighborhood and offer a monetary contribution for each reference they send your way. Non-profit organizations are constantly seeking for new ways to collect money, and they rarely have a problem with a business owner who wants to publicize their service by aiding the cause. You will frequently be a part of their mailings, websites, social media, and perhaps even event invitations. By doing this, you expand your network and benefit a group of people important to your heart.
Promote occasions
You raise your profile in the community by supporting a local occasion, such as a sporting event, school event, or community festival. In order to meet potential customers, the event will frequently let you have signage, marketing materials in the handouts, and potentially even a booth there. Sponsoring events has a similar effect to joining a non-profit in that it raises your profile while also gaining favor. And where better to distribute your beautifully designed business cards and drink koozies with your company's logo!
Write for regional periodicals
The struggle is not won by simply being seen. The second half is having your expertise acknowledged in your field. The expression "He wrote the book on it" has a meaning. People want to work with experts who are well-versed in their field. Offer to publish a monthly column in the newsletter of your homeowners association or other local publications. When it comes time for them to engage an agent, you will be the first person they think of because they will get used to coming to you for guidance on all matters relating to real estate.
Create a referral network
Since you already know that satisfied customers make for the finest marketers, why not go one step further and express your gratitude for their word-of-mouth recommendations? When it comes to expressing gratitude, there are no restrictions. You can choose a general present that everyone receives or you can customize it for each client, such as gift vouchers for dinner, movie tickets, or a donation to their favorite charity.
That's it for this blog Real Estate Heaven Fan, remember to subscribe to our channel and if you feel like we've delivered value please share this blog with ONE person. That's right just one person as a token of your appreciation for the hard work we put into making content that educates and helps you on your mission of building your own fortune. Remember you can read blog after blog, but it isn't until you actually take action that you'll start to see results. See you soon!
---