How to Make Sense of the Changing Market Dynamics and Rebuild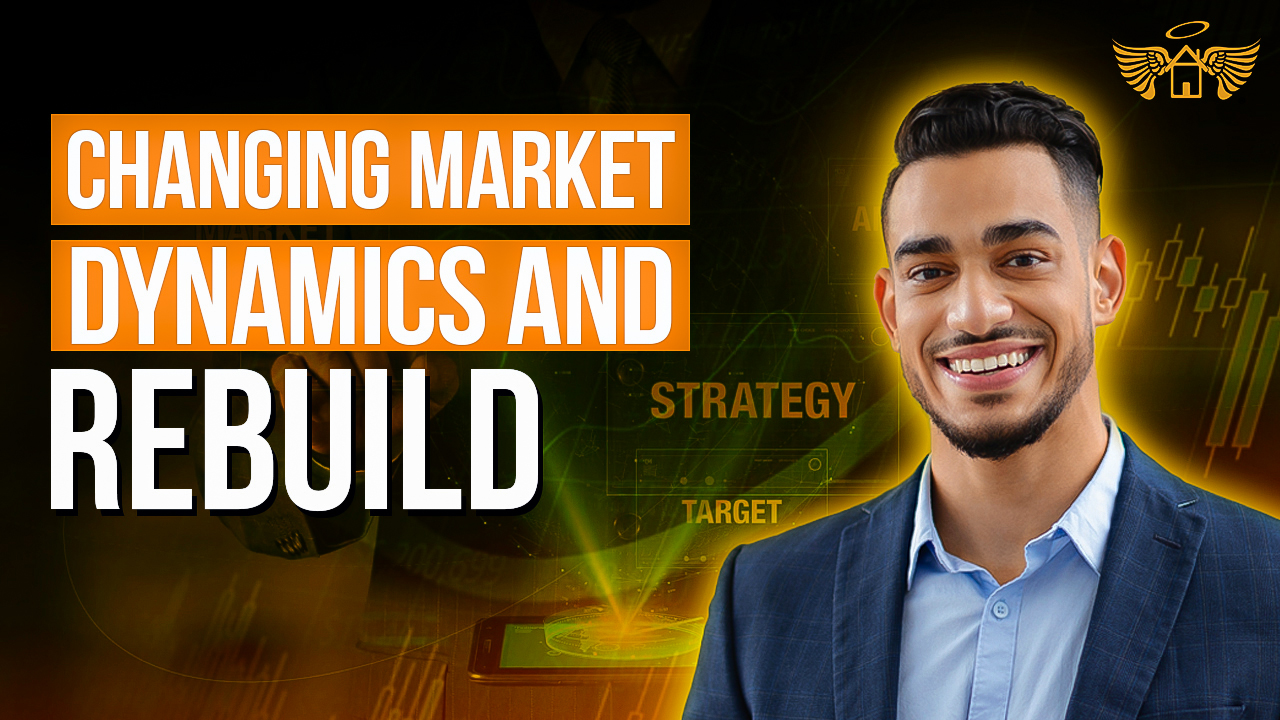 Online marketplaces have changed the way businesses operate. It is important to understand how the market is changing, and what's behind the changes and it's time for business owners to adjust their strategy in order to stay afloat.
Luckily, you are in Real Estate Heaven. In this blog we will discuss why the old days of business are gone, how to make sense of current market dynamics, and what steps you can take to rebuild.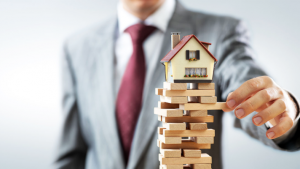 The markets are always evolving. The world has become digital and mobile as a result of the rapid growth in technology and the introduction of the internet. Today's markets are lively. This developing technology is the cause of the altered dynamics.
We are surrounded with marketing on a daily basis. Marketing has an impact on our thought processes and business practices. Whether it be while choosing a product or locating the best offer. Marketing dynamics will always assist you comprehend how marketing will personally affect your decisions as a customer as well as a business that you might choose to trade-in. After all, in order to make wise selections and obtain wiser bargains, it is usually preferable to follow marketing trends.
In order to implement successful strategies, marketers are changing their mindset. They are more focused on the value of the consumer and in-depth market knowledge. By using content marketing, marketers are giving their customers value. In this rapidly evolving environment of marketing dynamics, content marketing has already attracted the attention of marketers. Customers are more likely to stay with a company when they receive valuable content in addition to new clients.
How to navigate the changing market dynamics and rebuild?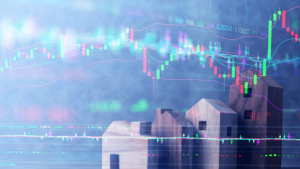 You are not alone if the market upheaval has changed your plans for the summer. Things are at best confusing, therefore it's time for you to decide how to go.
Since the middle of May 2022, we have been highlighting the changes that seem to be staring back at our readers in a hall of mirrors that they cannot escape from using the shift, the turn, the cooldown, and a variety of other techniques.
This is making a lot of people in the sector wonder if they are working hard enough to support their businesses.
In a sense, many agents have been working under such high levels of stress that the slowdown appears dramatic and even foreboding even if it was anticipated. The meteorological summer is currently around 55 percent over, and the typical summer slowdown (heat waves, vacations, etc.) seems to be taking longer than we can recall.
But do you have the proper information in your memory? Do things seem warped at all?
Even our coaching gurus, like Carl Medford, believe that "the full ramifications of the shift are only beginning to be seen." Teams and agents alike are finding the abrupt shift in activity to be confusing.
Trying to integrate and support your business may seem intimidating, but the good news is that it's very common. However, now is the time to get ready, not to panic.
The following are the strategies that can help you regain your confidence and unravel the current state of your mind, emotions, and career.
Time travel and take notes 
In order to fully understand how your market was operating in the summers of 2018 and 2019, you must go back to those seasons. You need to remember how your company operated before the pandemic drove everything crazy.
You should see some statistics that will show more typical marketing times for homes even though the pricing will appear to be very different. Next, create your sales data reports, have them handy, and ask yourself the following queries.
With the aid of these inquiries, you will be able to create a more realistic image of your work performance and marketing efforts prior to the exceptional market conditions that the pandemic forced upon your company.
The agent you are now might be able to reestablish stability on shaky ground if you can recognize the agent you were.
Examine your current situation and act as necessary
The next step is to take a step back, pause, and stop the pessimistic ideas and mindset that many agents are now dealing with while having your notes nearby.
You might as well be a new agent given the unfamiliarity of the situation, which is why you feel uneasy. In order to get your company back on track, you will need to acquire new talents.
By the end of August, it's safe to assume that every real estate firm worth their salt will have a brainstorming session to determine what steps need to be taken in order to maintain their position in the current market.
You should take the following action if you are uneasy, unsure, or even lost about what to do next with your business.
Identify precisely what you have to work with and make a judgement of it. The evaluation of your book of business itself, not your business strategy outlining what you want to achieve or a strategic plan outlining how you want to do it.

This implies that every lead, regardless of status, is classified along with your monthly business expenses, a current client database, and all former client information.

You should call a conference with your leadership right away to see if there is anything they can do to help you reduce costs and increase revenue if your income is not where it needs to be to cover expenses.
Instead of having an agent sit on the sidelines in fear, great leaders would much rather troubleshoot to keep them motivated and selling. When you meet with the leadership, be prepared with a clear idea of what you want and then request reasonable prices and methods to get there.
Put your growth against inflation if you are covering costs but not seeing the desired level of growth. There is no immediate indication that the expense of living will decrease.
The cost of things has increased significantly, so even if you have had growth this year, it might not feel like it. Consider pausing to rejoice if you have grown. Despite a lot of unforeseen circumstances, you are developing. Don't get the figures muddled; you are doing better than you realize.
Regain your confidence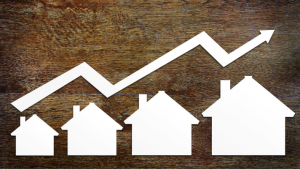 Find an open house to work at, visit any new projects you haven't had a chance to view, say hello to the dedicated staff at your neighborhood association, and look for any summer networking possibilities.
Block off time for prospecting after which you should set aside your anxieties and disruptive ideas. Prospecting should be done proactively so that you have something to do that prevents overthinking.
Make a backup strategy. Spend less money ruthlessly to allow yourself some breathing room. Do it as a game. Call it a difficulty. Take the necessary steps to relieve some of the pressure associated with closing a particular proportion of agreements.
Since it costs money to generate money, you might be happier with where you are after recognizing the price of making a major effort to go back where you want to be. In the end, this might just be a protracted waiting game, and you'll have to accept your place among your coworkers.
Making a choice is the largest favor you can do for yourself. Make a firm commitment to waiting it out for a predetermined period of time while attempting to improve conditions.
It won't help your thinking or circumstances to sit around, wring your hands, and twist the truth. Make a plan, carry it out, and separate yourself from the hype.
According to the National Association of REALTORS, the number of real estate agents in the United States has increased steadily since hitting a low in the years following the 2008 mortgage catastrophe, and will reach over 1.5 million by the end of 2020. Undoubtedly, the record-breaking velocity of the real estate market driven by the pandemic has contributed to this increasing trend. This indicates that a large number of agents have never operated in a "normal" market and might have begun their real estate careers during a period of record demand.
You might be asking how to maintain the good times and make sure you are set up for long-term success if you have just begun your real estate profession. These ten suggestions are meant to assist you in navigating both favorable and unfavorable market conditions so that you can go on developing a strong and dependable real estate firm.
Here are 10 Ways New Agents Can Adapt to Changes in the Real Estate Market
Keep abreast of the times.
Being in the right place at the right time and having a great sense of fresh developments are frequently necessary for success in real estate. This means that while you analyze the economy as a whole and your local market, you must keep the future in mind. Even though it could be challenging to stay current on news while you are preoccupied with serving clients, you should be forward-thinking if you want to advance in your job.
Look at market statistics and trends.
Studying the trends and statistics given by your local and state associations is one of the finest methods to keep ahead of market developments. Discover the hottest districts, the types of residences that are in demand, and the location of the upcoming major commercial development. With the help of this knowledge, you can adjust your marketing tactics and engage your circle of influence in crucial discussions.
Develop your brand identity.
You might spend the majority of your time when you first start out learning the ins and outs of contracts and negotiations. Once you've made a name for yourself, though, you must define yourself for the market and develop a brand identity that appeals to potential customers. Concentrate on developing a logo, color scheme, and expert headshots in addition to a website that will act as the hub of your digital marketing.
Market continuously
Instead of being a necessity, marketing should be a habit. You must start marketing as soon as you need a customer. Market continuously to ensure that new leads are constantly beating a path to your door. Focus more on free methods like social media, emails to your leads and sphere, and professional networking if you're just getting started and don't have a lot of money to spend on paid marketing.
Develop sources for post-sale recommendations
Instead of keeping a satisfied client, it is much more expensive to acquire a new lead. Instead of seeking out new clients, focus on people you've already done business with. Keep in touch with them to learn more about their potential real estate needs, and ask for references and reviews. Make sure they know how to contact you if they have friends or family who could benefit from your services and ask for references.
Prioritize education
After receiving your license or fulfilling the annual renewal requirement, your real estate education shouldn't end. Spend some time looking for possibilities to learn about new trends, niches that could be filled, and market developments in your area. At your local or state association, look for webinars, online courses, and continuing education possibilities. Take your newly acquired knowledge even farther by participating in a mastermind group or attending a conference.
Seek out mentors
Learn more about the more seasoned brokers and agents on your team, at your brokerage, or in your community organization. Talk to them and gain knowledge from their observations and insights. Seek for opportunities to assist or collaborate so that you can learn and develop important skills. Don't limit yourself to real estate mentors; anyone who has successfully started and grown a business may be able to help you as you develop.
Implement a geographic farm
To position yourself for future success, you might want to become an expert in a particular market. Find a street, block, or area where you've already assisted a buyer or seller, and then start there. In order to have a consistent, long-lasting impression, combine direct mail with focused social media messaging.
Browse and preview frequently 
It's your responsibility to be the market authority on houses. If all you can see are the homes you're selling or the ones your buyers are interested in, you won't be able to accomplish that. To find new, expired, or reintroduced listings, visit broker open houses in your neighborhood and check your MLS feed. Learn the most recent information on the neighborhood job market as well as what's happening with new developments and construction. In order to understand the effects on the communities you serve, be observant of them.
For your next stage of your profession, keep an open mind.
Possibly by assisting interested purchasers in your region, you started your real estate company. Consider turning your attention to seller representation at this time. It's possible that you entered the market at a time when housing demand and values were seeing unheard-of increases. Working with struggling homeowners may be something you do in the future. It's possible that you began your professional life in a suburban area. Working in rural land sales could be part of your next step.
What motivates you? What about the real estate industry excites you? Keep an eye out for a niche that has the potential for growth and long-term popularity. A career in real estate can be developed in a variety of ways. Avoid placing restrictions on yourself by assuming you must follow the crowd or repeat the same actions year after year. In the years to come, change it up and discover fresh opportunities and difficulties.
The Power of Adaptability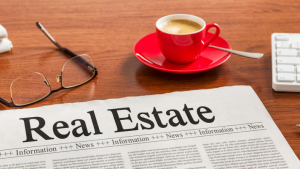 It pays off to adapt your real estate practice to the shifting market conditions!
Agents who have benefited from shifting markets and specializations are doing particularly well. The likelihood that a real estate agent would declare they would work less and earn more money than they did the previous year increased by 200 percent over those who did not change or extend the sorts of properties they sell. Additionally, they were 10% more likely to say they love their jobs.
The real estate sector only has one constant: change. It is easier for agents to ride the real estate market's waves and have a lucrative real estate career if they are fast to adapt.
That's it for this blog Real Estate Heaven Fan, remember to subscribe to our channel and if you feel like we've delivered value please share this blog with ONE person. That's right just one person as a token of your appreciation for the hard work we put into making content that educates and helps you on your mission of building your own fortune. Remember you can read blog after blog, but it isn't until you actually take action that you'll start to see results. See you soon!
---