Own Your Piece of the American Dream.
Every living generation still believes that owning a home is important. So do we.
Percent (%) who agree "Homeownership" is an important part of the "American Dream.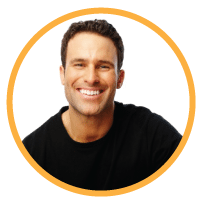 REH Real Estate walked us through the entire process so that we knew exactly what our home buying experience was going to be like.
– Trevor Robertson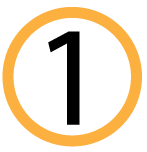 Step #1
Preparation
It would be easy to tell you to hop on the internet, look at homes, find the ones that interest you, and then tell your Agent to take you to see them, but this is a grossly oversimplified process putting most of the responsibility on the shoulders of the Buyer. Our Agents are required to meet with their buyer prior to showing any homes so that the home buyer understands the entire process and what the Agent's duties are and what they are not.
You hear it all the time, and it bears repeating. The first and most important step during the home buying process is to get Pre-Approved for financing. It will help you identify any potentials obstacles in getting approved, such as having too much debt or a low credit score. It will also help you determine your house-hunting price range. In addition, when offers on a home are submitted, your pre-approval letter and mortgage contact info is expected to be included as a complete offer package.
Applying for a mortgage may seem overwhelming. Being organized and prepared is key to being less stressed throughout the process. At bare minimum you will need (assuming you are a W-2 employee) :
1. Social Security Number & California ID
2. W-2s for the last two years
3. Federal income tax returns from the past two years
4. Pay stub(s) for the last 30 days
5. Bank Statements for the last 3 months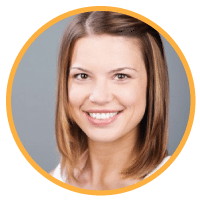 We always dreamed about owning our own home but were frightened by the whole process. Our agent made us feel like we were their only client.  
– Phoebe Mora
Call (888) 727-0734 to Schedule a Strategy Session Today!
The consultation is free, and there is no obligation.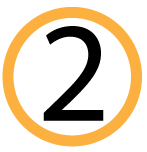 Step #2
The Search
87% of Buyers
Eighty-seven percent of buyers recently purchased their home through a real estate agent or broker, and eight percent purchased directly from a builder or builder's agent.
10 Homes 10 Weeks
Buyers typically searched for 10 weeks and looked at a median of 10 homes. The typical buyer who did not use the Internet during their home search spent only five weeks searching and visited five homes, compared to those who did use the Internet and searched for 10 weeks and visited 10 homes.
14 Miles Away
The distance between the home that buyers recently purchased and their previous residence was a median of 14 miles. Only approximately 16% of all homebuyers purchase brand new homes. 84% of all homebuyers purchase resale homes.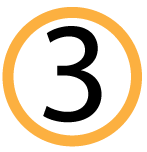 Step #3
Submitting Offers
37% of Sellers
Thirty-seven percent of all sellers offered incentives to attract buyers. For recently sold homes, the final sales price was a median 98 percent of the final listing price. Recently sold homes were on the market for a median of four weeks.
Appeal to their Emotions
There's no shame in admitting you love a home. A good offer package includes a letter (bonus points for having it hand written) letting the seller know why and how much you want the home, and a photo of yourself (and your family if applicable).
If your offer is rejected
Select a home offer price based on the amount you feel a seller will accept or counter. If you are considering making a lowball offer don't get offended or discouraged if it is rejected or not even responded to. Prepare for multiple offers if the home is considered desirable in a hot location.
Call (888) 727-0734 to Schedule a Strategy Session Today!
The consultation is free, and there is no obligation.