Draw on Map – Home Buyer Polygon Search
REH Real Estate is proud to announce that the Home Buyer Polygon search allows Home Buyers new and exciting feature that allows them to draw their search area on a map and view all properties that fall inside their drawn area. This option is also available when Home Buyers sign up for email alerts for new listings.
Why is this feature exciting? Because many properties fall in a particular school district, but may not share the same zip code and a zip code search may be limiting. In addition, properties that border an elite neighboring city may not share the zip code or the home price tag, but share the street and the same amenities. Visit www.rehcorp.com/home-search and click on the "Draw on Map" tab to take advantage of this great f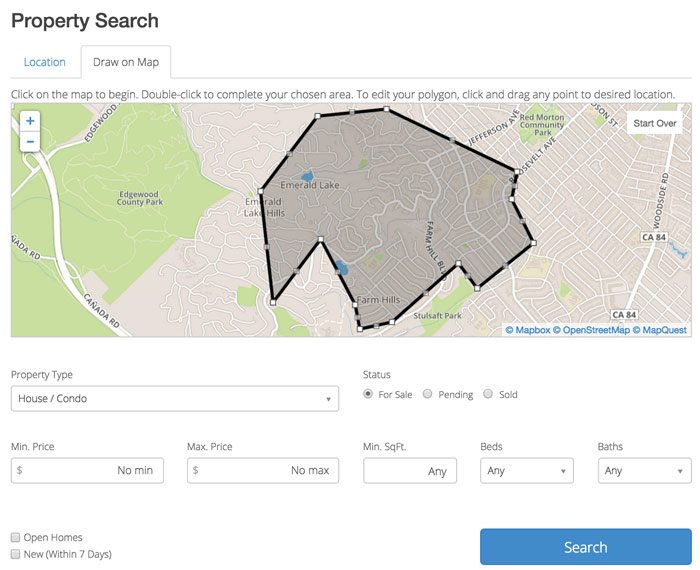 eature!