How We've Discreetly Sold Hundreds of Homes during a Divorce
Community Property
California is a community property state which means that any asset acquired or income earned by a married person while living with a spouse becomes community property owned by both individuals 50/50 (unless of course, a prenuptial or a postnuptial agreement is in place). Typically when you go through a divorce and you own a home, both parties try to settle and reach an agreement as to what happens to the home. If you and your spouse cannot agree, then the court will order a sale.
The earlier you and your spouse can agree on the division terms the better. If not, the divorce might be so complicated that you can't agree about anything, and you end up in Court every week.
Who gets what?
Real Estate
Make sure to get the value of your house. If the home has equity, you might consider refinancing and buying out your spouse, then you can keep the house and make the mortgage payments on your own.
This is rare however, because many homes are purchased with both spouses' incomes and credit scores. Without the dual incomes, the banks are less likely to offer you a loan in that same amount.
Remaining positive, let's assume you are approved. It's important to be conservative. If you cannot afford the mortgage payments on a single income, or there is no equity in the home to be able to refinance it, selling your house may be the best option.
Refi, Buy Out & Keep, or Sell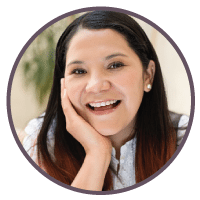 "My agent from REH Real Estate came highly recommended from my attorney. The process wasn't easy, but he was able to make it work out for me and my ex-husband."
— Maria Hines
The consultation is free, and there is no obligation. STEP #1
FREE CONSULTATION
Initial Consultation
Emotions run high in any real estate transaction. Add the element of a divorce and it adds a whole new level of stress. The initial consultation between myself and the client(s) may be a series of :
One on one meetings with each individual spouse
Meetings with a spouse and their attorney
Meetings with individual Attorneys
Conference Room meetings with all parties involved.
Value of Your Home
Knowing the value of your home is paramount during a divorce as it pertains to the division of assets. I have provided thousands of Broker Price Opinions that have been used in divorce court proceedings and during negotiations between parties. Feel free to contact me for a no cost & no obligation home evaluation that can be used in court to demonstrate the estimated market value of your property.
Absolute Discretion
It has been said that a "Divorce is the death of a Dream." Everyone grieves differently. I approach each spouse with absolute courtesy, non-partiality, and with total discretion. No one needs to know your business. If you are a high-asset individual or celebrity with real estate, protecting your privacy, your finances, and intellectual property during the divorce is my priority.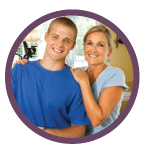 "I was more concerned about how my son would handle it. He spent his entire life in that home. REH Real Estate handled a very delicate situation professionally and even took the time to show up in court."
– Bethany Hammonds Condition of the Property
It is unfortunate, but many properties that are sold by divorce don't show as well. The pride of ownership is gone and some spouses do not want to invest additional effort or money into something they will end up splitting the proceeds for anyway. This can cost you thousands of dollars. I'll need you to make sure the property shows well.
Access to the Property
In some cases, both parties have left the property and it is vacant. This makes it very easy to show. If one or both spouses is going to occupy the property, I will need access to the home for showings. It can be a delicate situation and I will navigate these waters carefully. The quicker the property is sold and the proceeds are split, the better off everyone will be.
Court Appearances
When and if necessary, I make court appearances on behalf of a client. Sometimes it's to testify that a spouse isn't cooperating with the sale. Sometimes it's simply to defend my recommended list price. Either way, my goal is to make the transition as smooth as possible for everyone, and if my presence is needed, I'll be there. Present a Unified Front
Close friends and family may know that you are divorcing, but the buyers don't, and you aren't obligated to share that with them. The last thing an interested buyer wants to do is to step into a conflict between two sellers. The process is always smoother when both parties are on the same page. Easier said than done, I know.
Avoid an Empty House
If both parties have left the house, leave some basic furniture until the property sells. If necessary, consider staging the home. I can provide a list of home stagers we can interview together. Don't try to sell an empty house. It's too much of a hurdle for buyers to imagine themselves living in a desolate house versus a comfy home.
37% of Sellers
Thirty-seven percent of all sellers offered incentives to attract buyers. For recently sold homes, the final sales price was a median 98 percent of the final listing price. Recently sold homes were on the market for a median of four weeks.
The consultation is free, and there is no obligation.