Chime is active in 2022 and introduces the marketing tool Social Studio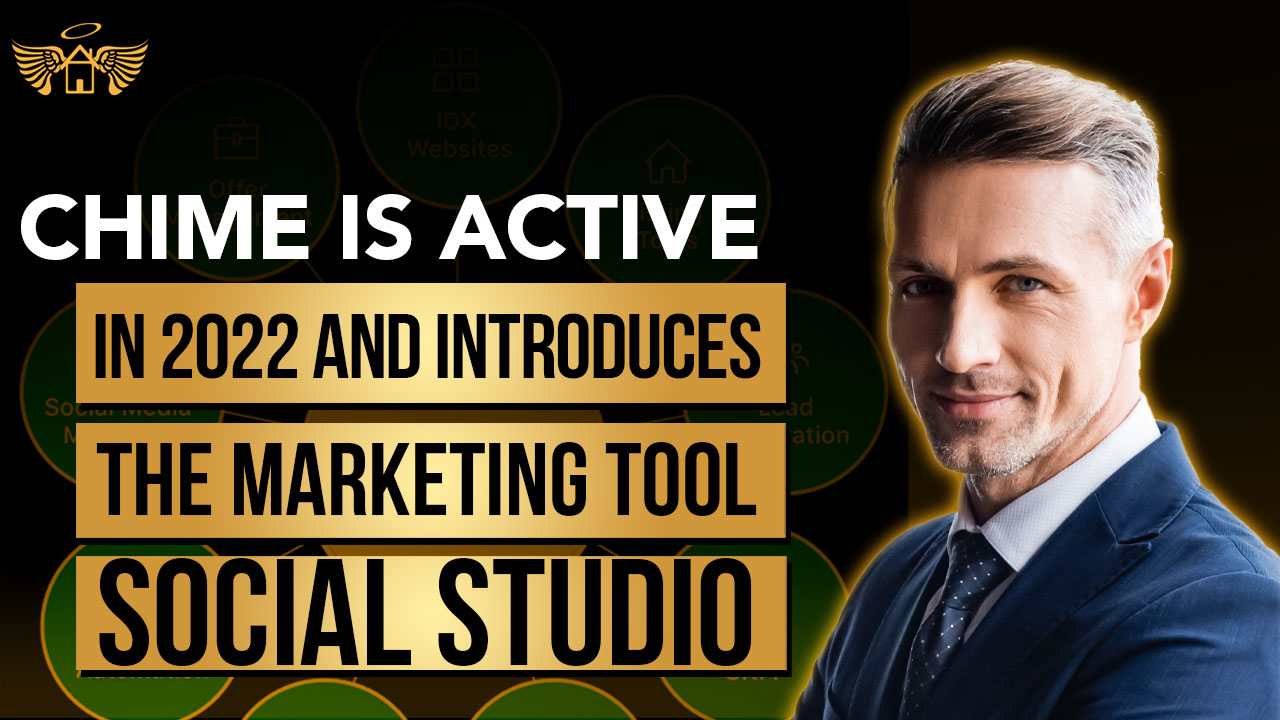 "People would have laughed at you if you had told them a decade ago that Chime is still active this 2022! The internet has made it easier than ever to learn just about anything you want. So with all this content and information available, how did you know which ones to learn from and which ones actually work?
Luckily, you are in Real Estate Heaven and for today's blog we will be talking about Chime. Did you know that they are still active? And they introduce the marketing tool, Social Studio! Let's find more about this tool! Remember, that while the first step is completing any of this amazing information, the second and possibly more important step is taking action even if it's imperfect action.
Chime is an effective CRM and lead generation tool for real estate professionals. It eliminates all of the problems that most agents face on a daily basis. Our toolkit gives agents the ability to start marketing campaigns, monitor leads' activities, cultivate client relationships, and effectively manage teams across various devices. Chime makes it possible for agents to concentrate on what really matters—growing their businesses—by streamlining every aspect of their operations.
Who uses Chime?
Real estate teams and individuals use Chime to manage lead generation. Enterprise is one of the subscription choices. Teams have the ability to designate leaders and oversee teamwork.
Chime's worth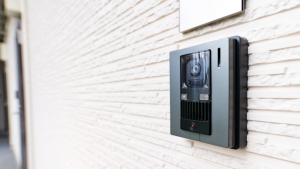 Since the real estate sector is highly mobile, Chime created its CRM as a mobile-first operating system in response. The navigation of the app is simple and clear. Users can use their devices to sort, filter, and interact with prospects. The real estate agent is considered in the design of everything.
No matter how customers access Chime, it is simple to use. One user said they never feel lost or confused by the changes in Chime, even after updates. Given how frequently Chime updates, this is crucial.
The behavioural analysis feature of Chime's CRM and lead generation tools is a key component. The AI tracks user engagement and website activity. A few indicators can forecast the best course of action. The system evaluates leads and dynamically modifies them by taking into account contact validity, online activity, property information, and more. Chime's branded ads and lead generation are powered by AI.
Chime's forecasting algorithm helps teams. Using market information and historical trends, forecast agent performance. Establish and monitor volume, closing data, GCI, and revenue goals. Utilise the performance reports to keep track of the team's advancement. Based on these reports, brokers discover that their advice is more well-informed.
One of our mentors heard from the company that the tool allows for a hands-off approach to social outreach and a way to promote without having to spend a lot of time coming up with a plan.
The customer relationship management subcategory of proptech now offers automated social media marketing services frequently.
From fully written blog posts to animated templates and graphics for Instagram sharing, the specifics of how it is delivered vary greatly. The methodology is as varied as the category itself, so it stands to reason that some businesses excel at it more than others.
Chime, one of the most well-known solutions in the sector, has launched Social Studio, its own response to the common client demand. The business made an Inman Connect Las Vegas announcement.
Like similar products, Social Studio is for people who want to promote themselves without having to spend hours coming up with a strategy or idea—skills that not every agent is born with upon licensing.
Stuart Sim, head of industry development at Chime, stated in a press release that "our platform has always been designed to help automate key business functions and let agents and teams do what they do best — service the client and close deals." "We can help our customers attract more followers and capture more leads while keeping costs low by offering a fully automated social media management tool designed specifically for realtors," the company claims.
There is no mention of strategy in the press release, which claims that the new feature suite "automates the creation and execution of organic social media posts."
One argument against complete automation is that it eliminates the chance to develop a specific sales and branding strategy, which is the long-term goal of marketing, especially at the beginning of one's real estate career. While quick content creation and publication are always beneficial, it's essential for agents to also comprehend why a given post worked or didn't. Can a lead be traced back to a specific post, or did it result from a combination of different communication strategies?
Social Studio does, however, give agents the option to modify what is offered or to produce their own unique content as part of a campaign on the Meta networks, Twitter, and LinkedIn.
Additionally, it incorporates listing information from direct feeds from multiple listing services, along with imagery, and can pull blog content for social media posts. When a listing's market status changes, an automatic update is made to the post and a calendaring tool is available.
Chime consistently comes up with solutions to satisfy its users' needs. Already in 2022, it made an announcement about its enterprise offering, expanded its support staff, and hired more account specialists for large brands and powerful independent brokerages. Another illustration of that effort is Social Studio, which aids the business in competing with a variety of alternatives that are similar but already have a presence in the social media market.
Chime has without a doubt created a winner, but agents must be certain they are aware of what they are publishing and how the content encourages potential buyers or sellers to contact them. Don't post then leave.
In the customer relationship management subfield of proptech, automated social media marketing has become a standard offering.
Its delivery methods vary greatly, ranging from fully written blog posts to animated templates and graphics for Instagram sharing. Because of the nature of the class, the methodology is broad, and some companies naturally perform better than others.
Chime, one of the most well-known products in its sector, has unveiled Social Studio, its own response to a popular customer demand. Inman Join Las Vegas was introduced by the corporate.
Like similar products, Social Studio is for people looking for a hands-off approach to their social outreach and a way to market without having to spend hours coming up with a strategy or creative talent that not every agent is equipped with upon licensing.
Stuart Sim, head of business development at Chime, said in a press release that "our platform has always been designed to help automate key business functions and let brokers and groups do what they do best — service the consumer and close deals." "By offering a fully automated social media management tool designed specifically for realtors, we can assist our clients in attracting more followers and capturing more leads while keeping costs down."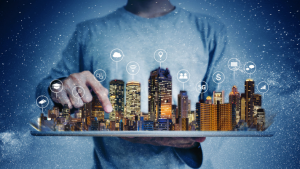 There is no mention of technique in the release, which claims that the new feature suite "automates the creation and execution of natural social media posts."
One argument against complete automation, especially when one first starts their real estate career, is that it eliminates the opportunity to develop a specific sales and branding strategy, which is the long-term goal of marketing. Quick content creation and publication are always helpful, but it's important for brokers to also understand why a particular publisher worked or didn't. Can a lead be traced back to a specific publication, or were there multiple channels of communication involved?
To customise what is offered or to produce their own original materials as part of a campaign on the Meta networks, Twitter, and LinkedIn, Social Studio does allow brokers.
Additionally, it incorporates imagery and listing information from multiple listing service feeds in addition to pulling blog content for social media posts. When their market standing shifts in an indirect way, there is a calendaring tool and automated updates on itemising posts.
Chime is always looking for ways to satisfy customer needs. Already in 2022, it expanded its support teams, hired more account specialists, and launched its business offering enterprise-level accounts for powerful independent brokerages and major brands. Another example of that effort is Social Studio, which aids the company in competing with a wide range of comparable options by giving it a stronghold in the social media space.
There is little doubt that Chime has put together a winner, but agents should be certain they are aware of what they are publishing and how the content encourages potential buyers or sellers to contact them. Don't publish and then leave.
The tools that busy real estate professionals need to manage their businesses are available through Chime, a real estate CRM, website host, and lead generation suite. When you're juggling your prospects, leads, and clients across various platforms, it's easy to lose track of and overlook real estate opportunities. Chime's all-in-one solution aims to fix this problem.
Every day, we discover more and more software packages designed specifically for the needs of real estate professionals, such as brokers and agents, on the market. As a result, you can manage lead contacts, communicate with your team and leads, and manage marketing campaigns all in one location.
Now you might be searching for something like that and wonder what Chime for Real Estate is. Chime for Real Estate is not to be confused with the bank of the same name.
CRM software is at the heart of the sizable software platform known as Chime. It offers three distinct products: lead generation and branding tools, IDX websites, and CRM software.
The platform's developers collaborated with real estate professionals to integrate the proper functionality in response to the professionals' requirements for lead generation and tracking, automated communications, and buyer and seller follow-up.
According to the company, its user base receives new features and integrations on a monthly basis.
Who Is Chime's Owner?
Chime is a large company. It was incorporated as Chime Technologies Inc. and has its corporate offices in Phoenix, Arizona (source), In addition, Chime Technologies is Renren, Inc.'s US subsidiary (source).
The CEO Joe Chen, DCM, and Japanese multinational conglomerate holding company Softbank are the company's top three shareholders. Each of the three has a 79.8% ownership stake in Renren (source). So it's reasonable to say that Renren and consequently Chime Technologies Inc. are primarily owned by Asians.
The Features of the Three Main Chime Products
The "Responsive CRM," the "Intelligent IDX," and its "Optimized Marketing" tools are the three main Chime Real Estate products.
1) Lead Scoring Features of Chimes Responsive CRM Operational Intelligence
You can use the feature to dynamically change how your leads are scored.
The software accomplishes this by taking into account, among other things, the property information, contact validity, and online behavior.
2) Lead Evaluation
To determine the likelihood of a sale, Chime analyzes site activity and takes engagement indicators into account.
3) Ingenious Suggestions
The Chime algorithm is also capable of analyzing lead activity and recommending the best course of action.
Opportunities for Business
The CRM algorithm of Chime can also detect the desire to transact and move a transaction toward completion. The following features help with this:
1) Monitoring Site Activity
The IDX websites for Chime can track traffic in real time and show it as a timeline of activity.
2) Management of Featured Listings
The right buyers and listings are matched by this feature.
You can, among other things, view real estate listings by reduced price or those that have recently come back on the market.
Analysis of Communication
The algorithm of the system also evaluates your interactions with your leads and incorporates Mailchimp, Gmail, and Bombbomb among other tools.
Forecasting and Reporting
 1) Business Objectives
This feature allows you to set objectives and monitor advancement.
Goals for agents and teams can be based on closings, volume, GCI (gross commission income), or revenue.
2) Business and Performance Reports
The performance reports feature, which can also track team progress and productivity and produce the corresponding reports, is linked to the business goals feature.
Giving your team feedback on this is crucial (provided you use one).
You can also create reports from the CRM that show you how your business objectives are progressing.
Automated Nurturing #1: Lead listings
The Auto Property Alerts, Instant Market Analysis, and Listing to Lead Matching are the three components of this feature.
You can create property alerts using the Auto Property Alerts based on the actions and past history of your leads.
Use the Instant Market Analysis function or tool to keep prospective buyers and sellers informed about market trends.
Finally, the Listing to Lead Matching feature enables you to automatically pair the ideal buyers with the ideal property listings.
Control communication
This communication management tool includes Click-To-Call, Auto Emails, Email Integration, and Texting.
You can text prospective customers in bulk using the texting tool.
With the Email Integration and the so-called "Auto-Emails," you can follow up with potential clients using automatic triggers, enabling you to use an omni-channel follow-up strategy.
This tool has integrations with Yahoo!, Gmail, Exchange, iCloud, and more.
The Click-to-Call option enables further omni-channel follow-ups.
With a few clicks, you can call prospective clients, record conversation notes, schedule follow-ups, and leave voicemails all from one location.
3) Strategic Plans
Short- or Long-Term Lead Conversion, as well as Process Management, make up this feature.
Pre-built or custom email campaigns are available in the Short or Long-Term Lead Conversion tool, depending on whether you're playing the short or long game.
It can be used for important dates like holidays, birthdays, closing dates, and other occasions.
With the help of the process management tool, you can manage your team and keep them on task.
With automated action plans, it facilitates the organization of sales and transaction processes.
4) Automatic Lead Import
You can migrate or import lead contact information into the CRM using this feature from third-party providers like Zillow and Realtor.
You can manage leads from various platforms together thanks to this.
The automatic import feature is also part of this feature.
The Power Dial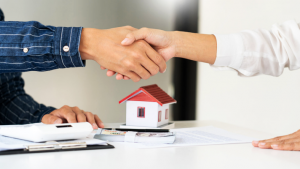 With the Power Dialer feature, you can schedule follow-ups, call leads, leave voicemails, and leave notes by using the previously mentioned click to call feature.
Using profile data and pipeline status, the Smart Call List function enables you to create personalized call lists.
Depending on which leads need to be contacted, you can also create call lists using Chime's artificial intelligence (AI).
The Smart Scripts function dynamically suggests call scripts to increase the chances of closing, even though I am not a fan of call scripts, at least not long-term (although they can be helpful in the beginning).
The Automated Response feature activates when a call is not answered.
It allows you to program a text or voice message to be sent out automatically after a call is not answered.
You can have inside sales agents (ISAs) directly transfer calls to available agents using the Live Transfer function.
The Three-Line Dialer function allows for time savings and an increase in call productivity.
You can use it to make three calls at once.
AI Helper
The Team Leads Plan for Chime only includes the AI Assistant feature.
Thus, you would have to pay extra if you wanted this feature in smaller plans.
This will become a little clearer in a few overview tables about the pricing options that are included later in this article.
You can now instantly contact new leads around-the-clock thanks to the AI assistant.
Scripted responses can be prepared, and the AI assistant (chatbot) can then react dynamically based on various lead sources.
When more human interaction is required, they can qualify leads and forward hot leads to agents.
You can tag the leads and organize them accordingly. You can also concentrate on particular lead sources and pass conversations on to agents.
Transactions
You can keep track of any transaction data and keep all documents in one location by using the Smart Plans function. Additionally, you can upload files by using Chime's Dropbox and Google Drive integrations or local devices. You can follow transaction details from beginning to end thanks to the Transactions feature, which is another advantage.
A live-updating tool that calculates deal value accomplishes this. You can also look over your overall earnings up to this point. You can review important metrics, including team sales data, closings, revenue, and GCI, among others, to make knowledgeable decisions in your real estate business.
Additionally, a number of real estate transaction management tools, including Brokermint, Skyslope, and Dotloop, can be integrated.
Effective Teamwork
You can assign leads to agents, lenders, and other custom roles with the help of the Strong Teamwork feature.
Based on the cost, location, type, or source, you can do that.
To assist them in getting in touch with leads within a certain time frame, you can use blast alerts and follow up with other agents.
It also promotes delegation within teams. You can now include the right team member to foster a particular client relationship.
You can distribute leads within your team using the "Lead Pond" feature.
Mobile Application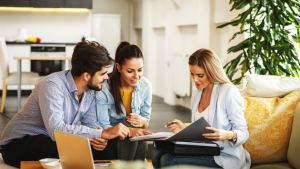 While away from the office or travelling, the mobile app enables real estate agents to stay on top of leads.
You have access to all of Chime CRM's features.
Additionally, it offers real-time chat with leads and/or team members as well as instant notification.
The ability to assign leads directly from the chat is currently being worked on as additional functionality.
Multiplication of integrations we mentioned some of them above, but not all of them.
In addition to Homes.com, Realtor.com, Zillow, RE/MAX, Redfin, Bold Leads, Trulia, and Flipt, you can also import leads from other sources.
Third-party providers for transaction management, like Brokermint and Dotloop, are the following integration options.
Additionally, Zapier, Google Calendar, Microsoft Teams, MailChimp, Microsoft Exchange, Bombbomb, and Piesync can all be integrated.
Is Chime the best option for you and your real estate company? We'll go into detail about what Chime is, what it does well, how much it costs, and more in this review. We'll also give our recommendation for who would (and wouldn't) benefit from Chime.
A Strong Recommendation
Chime should be taken into consideration if you want to boost productivity while using fewer tools each day. Chime offers a thorough method for obtaining leads, turning them into customers, managing them during a transaction, and activating them as referral sources (and repeat clients). Yes, this system is expensive, but we believe the Chime platform can provide a sizable return on investment.
Chime is a solution that will probably serve you throughout your career, whether you're a single agent, managing a team, or running a brokerage, as it is built to scale with your business.
Chime has a positive overall rating, but it's not a tool for everyone. Who Chime is (and isn't) a good fit for is listed below:
Chime Is Effective For:
agents who are willing to invest in their expanding businesses. The Chime option is a good one for you if you have a budget and a business plan that includes paid lead generation, referral nurturing, farming, and other activities.
Organisations that want to improve their lead generation, distribution, management, and nurturing. The advanced analytics, reporting, transaction management, and forecasting tools available to teams using Chime are crucial for creating a successful real estate empire.
brokers seeking a top-down approach to controlling every agent operation from a single dashboard. Inside Sales Agents (ISAs), a brokerage website, and websites to offer your agents are additional resources available to brokers using Chime. 50 hours per month of dedicated technical support are also included.
Chime Is Not Ideally Suitable For: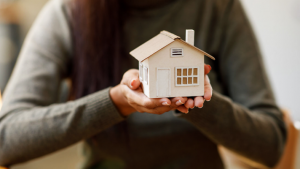 Agents with limited resources or part-time realtors who lack the time to devote to learning Chime and utilising the tools offered.
Teams that are still figuring out their organisational structure and lead distribution tactics and don't have weekly review time for reporting and analytics. Chime gives you a ton of information about how well your marketing, individual agents, and team as a whole are performing. This platform probably isn't the right one for your team if you don't have the bandwidth to use the data.
Brokerages that don't want to provide their agents with leads of any kind. Chime's ability to integrate their lead generation with their customer relationship manager significantly increases their value to large teams and brokerages (CRM). If you don't intend to provide leads to your brokerage, Chime's value to your company is probably not going to justify its cost.
What Does Chime Cost and Include?
Depending on the combination of services you select, Chime offers a variety of packages, add-ons, and discounts. The package you choose determines Chime's base price. These are the choices:
| | | | |
| --- | --- | --- | --- |
| Chime Base Package Options | Monthly Price | Annual Payment Discount | One-time Setup Fee |
| Foundation | $599 | 10% | $500 |
| Business | $1,199 | 10% | $1,000 |
| Enterprise | $1,750 | 10% | $1,500 |
What Makes These Packages Unique?
Each Chime package includes access to their lead generation tools, a customer-facing website, and their CRM. However, not every Chime package is made equal. Users can anticipate the following features from each of Chime's three packages:
Platform Foundation Features
Custom fields in full-featured contact profiles

numerous options for automated marketing

the team's routing management of listings directly from your CRM

automatic import of leads from countless compatible services

Dynamic lead scoring helps you focus your attention where it is needed most.

Text message marketing that never ends

There are up to four seats available, which is ideal for solo agents and small teams.
Platform for Business Features
all of the Foundation Platform's features plus:
advanced lead routing based on past performance and lead conversion of the agents

Using artificial intelligence (AI) to match buyers with sellers in your database

The ability to use the Chime AI Assistant

An exclusive Chime number for texts and calls

Options for sophisticated automated communication, such as integrated email and SMS drip sequences

Dedicated manager of client success for Chime

Individualized team role assignment

Excellent back-office communication options and team chat

permissions control

Management of transactions

Forecasting and reporting for business
Features of Enterprise Platform
The Business Platform's features plus:
Management tools for offices and multiple offices

trading website

Alternative ISA service

Management and access to databases
Additional tools for managing interactions between your company and regional service providers like lenders, inspectors, appraisers, etc.

Data delivery to any location will be completely flexible thanks to an open API.

advanced data and privacy controls to ensure that only the most pertinent information is accessible to agents, teams, and employees

50 hours of committed technical assistance
Optional Add-on Chime Pricing
Following your selection of a Chime base package, you can start incorporating optional services. Here is a list of all of your available options.
Instagram Ad Management
Chime will manage, track, and improve your Facebook advertising on your behalf. These advertisements direct visitors to niche landing pages created to gather lead data from both buyers and sellers. They also provide ads promoting particular properties you have for sale as well as retargeting ads for visitors to your website who did not convert.
A 20% management fee is added to the cost of advertising. There is NO management fee for Business Platform package subscribers.
Management of Google Pay-per-Click (PPC) Ads
Similar to Facebook Ad management, but for Google Pay-per-Click advertising (PPC).
COST: Ad expenditures plus a 20% management fee
Text Message Promotion
From their CRM, Chime offers SMS text message marketing. Ad-hoc text message transmissions as well as drip text message sequences can be automated.
COST: $15 per month for 500 daily text messages, $30 per month for 1,000 daily text messages, and $30 per month for 30,000 monthly text messages plus $1 for each additional text sent after 30,000.
Call Dialer
Chime provides an on-platform phone dialer to boost your phone outreach and prospecting. It has a dedicated phone number as well as many options. What each plan includes is listed below:
Monthly 500 minutes under the Standard Plan
Calling both inbound and outbound
Call logging
Customizing caller ID
SMS and call reminders
Cost: $15 per month, per seat
Plan Accelerator
4,500 monthly minutes
Calling both inbound and outbound
Call logging
Customizing caller ID
SMS and call reminders
Smart call lists for power dialers
phone dial
calls for information
Cost: $49 per month, per seat
Unrestricted Plan
endless minutes
Calling both inbound and outbound
Call logging
Customizing caller ID
SMS and call reminders
Smart call lists for power dialers
phone dial
Live call-transfer between teammates
Price: $29 monthly for 20 or more seats, $49 monthly for 3–19 seats, and $69 monthly (1-2 seats)
Plan for a 3-line Telephone
Numerous minutes Numerous minutes
Calling both inbound and outbound
Call logging
Customizing caller ID
SMS and call reminders
Smart call lists for power dialers
phone dial
Live call-transfer between teammates
the ability to make up to 2,000 calls per day using three lines simultaneously
Cost: $119 per month, per seat
Professional Services at a Premium
Chime provides users with concierge-level services such as website design, contact transfer from other CRMs, and other time-consuming tasks that busy real estate professionals might not have the bandwidth or time to complete on their own. The needs of an agent, a team, or a brokerage can be fully customized through the use of service packages.
There is no set cost for these services, but agents typically pay between $500 and $2,000 for them.
The Chime's Most Important Features, Broken Down
The three main categories of Chime's services are CRM, website, and marketing. To better understand how they might assist in enhancing your real estate business, let's take a closer look at a few of the most crucial elements in each of these categories.
CRM
Finding the most effective means of achieving your goals is the main focus of Chime's CRM. Here, realtors have access to automatic lead scoring and analysis tools. Additionally, Chime will provide "smart suggestions" on how to interact with your leads based on how they've previously responded. Other strong Chime CRM features are as follows:
many automated marketing options, including SMS texting and email

Integrated power dialer (up to three lines available)

a chatbot with artificial intelligence (AI) that can be used to automatically answer questions from your website

transaction management built-in

dynamic lead distribution based on the performance of the team members

a native app for mobile

Numerous integrations with organizations like Zillow, Gmail, BombBomb, and others are readily available.
Website
The websites built by Chime are all user-friendly, IDX-enabled, and, if we may be so bold, damn attractive. The Chime website's direct integration with the Chime CRM, however, is its most potent feature. A visitor's information is automatically added to your CRM when they fill out a lead form on your Chime website.
Following that, almost all of their website activity—including the number of properties they view, searches they conduct, and even the frequency of their daily visits—is logged and taken into account by the Chime lead scoring system. This enables you to more effectively decide who to contact first based on their website activity.
Other noteworthy aspects of the Chime website include:
detailed information about the neighborhood, such as demographics, turnover and absorption rates, and more

advanced search for school districts

Good options for landing pages, such as home valuation, mortgage calculators, showing requests, and more

Even without coding experience or knowledge, updating your website is simple with an intuitive site editor. 
Marketing
The Chime marketing engine is driven by their online lead generation strategy. Other lead gen businesses like BoldLeads and Real Geeks rely heavily on the "ad agency approach," but Chime takes it a step further by doing two things differently:
Facebook's Lead Forms have been incorporated into their campaigns, enabling leads to convert without ever leaving the social media site.
To entice unconverted prospects to provide their lead information, they use a retargeting strategy to create ads for the properties they have already visited on your website.
This is a very powerful strategy for lead generation and conversion thanks to these power-ups and direct integration with the Chime CRM. In addition, Chime offers the following additional marketing tools:
Using custom lists created by Chime CRM Direct mail options, you can send branding advertisements to your ZIP code or sphere of influence. This will automate your circle prospecting and real estate farming.
Chime Could Be Better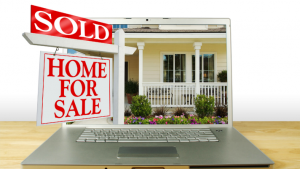 Chime has a lot going for it, but it isn't flawless, like most things.
To begin with, Chime is pricey. Even though we think Chime has a very high return on investment potential, some real estate professionals won't even be able to enter because they can't afford the base price. For realtors on a tighter budget, it would be nice to have some sort of express Chime version.
Second, Chime has so many features that it can be challenging to know where to start each day in terms of using the system. When examining our demo account, we discovered that we were experiencing option overload. There isn't a clear, prioritized, "do this first" sort of direction, despite the fact that a regular Chime user would probably develop a daily routine regarding how they use the platform.
Interested in some Chime substitutes? View our review of Propertybase, the CRM that Chime's closest rival is, or LionDesk (an affordable, all-around workhorse CRM).
Chime has successfully created a platform that combines your lead generation, website, and CRM efforts into one interface. They provide the data and analytics to gauge your success and establish more attainable objectives, as well as a ton of shortcuts to a successful, profitable business.
Chime is undoubtedly an investment, one whose success needs to be evaluated over time. However, Chime is a system that will help your business if you have the money and the time to invest in it.
That's it for this blog Real Estate Heaven Fan, remember to subscribe to our channel and if you feel like we've delivered value please share this blog with ONE person. That's right just one person as a token of your appreciation for the hard work we put into making content that educates and helps you on your mission of building your own fortune.  Remember you can read blog after blog, but it isn't until you actually take action that you'll start to see results.  See you soon!
---