Airbnb is Shutting Down Its Business in China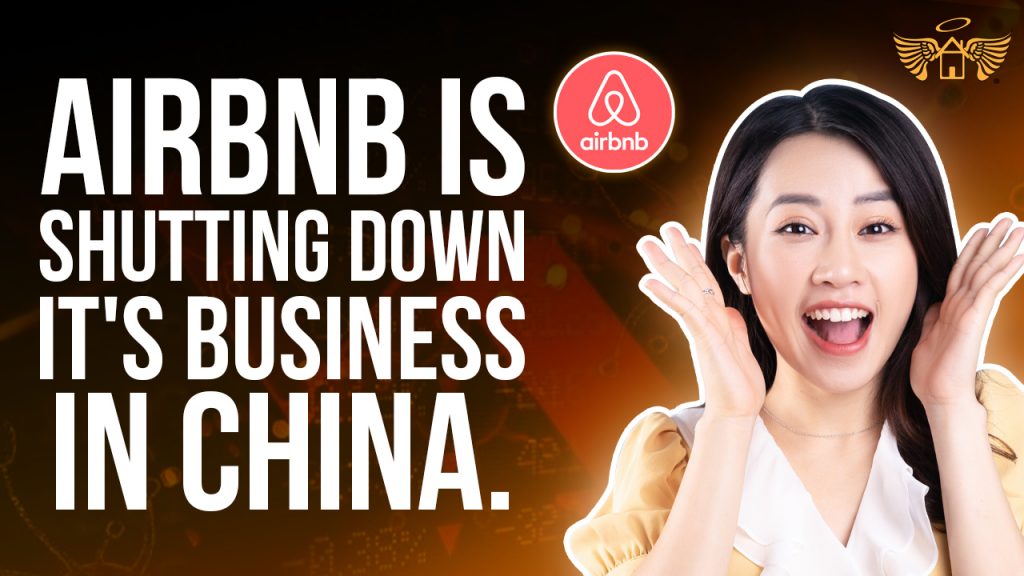 People will not believe you if you tell them that Airbnb is now closing its business in some countries.  The internet has made it easier than ever to know just about anything you want. So, with all this content and information available, let's find out if the news is real!
"Luckily, you are in Real Estate Heaven, and for today's video, we will be talking about Airbnb! Is it true that they are going to shut down their business in China?
If you've got any interest in the short-term rental property sector, you've no doubt heard of Airbnb. For those who are just starting out, here is a detailed video of the platform, what it does, and how you can utilize it to expand your prospects.
What is Airbnb?
Airbnb, which was founded in 2008, is an online marketplace where people can list or rent short-term rental properties. Anyone looking to make money can list their space on Airbnb, whether it's an entire home, a spare bedroom, or even a sofa.
What is the Airbnb Process?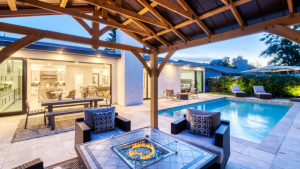 Travelers can use the site to find the right accommodation for them by using a variety of filters to narrow their searches. Basic factors such as location, available dates, and guest capacity are among the filters, as are more specific preferences such as amenities, facilities, property type, and house rules. Once guests have found a property that meets their needs, they can contact the host with any questions they have about the space or simply express their desire to rent it (unless Instant Book is enabled, in which case they can reserve the rental on the spot). Hosts must accept or reject booking requests within 24 hours. The calendar dates of the reservation in question will be automatically blocked for that property if a request is accepted or ignored.
Is Airbnb a Secure Platform?
Though renting your home to strangers always carries some risk, using a reputable site like Airbnb comes with some assurances. All profiles are verified, and guests may be required to provide government-issued identification to make a reservation if the host so desires.
Furthermore, the Airbnb Host Guarantee allows hosts to file a claim with Airbnb and receive up to one million dollars in compensation in the event of damage to a rental property.
What is the Process of Making Payments?
The site is only paid when a booking is made, so listing on Airbnb is completely free. Even though Airbnb provides price suggestions based on the unique profiles of hosts' properties, hosts are free to price their properties as they see fit. Airbnb receives a 3% commission from hosts for every reservation (though this can vary slightly depending on specific circumstances). A guest service fee is also charged, but this is paid by the guest rather than the host. A secure payment processor handles all transaction payments.
Is it a Good Idea to List on Airbnb?
The figures are self-evident. Airbnb is a channel to list on for any property manager serious about reaching more travelers and increasing profit, with over half a billion guests hosted and $65 billion earned by hosts since its launch. According to a source, Airbnb will shut down its listings in China after two years of restrictions "with no end in sight."
Who Uses Airbnb to Book?
When choosing a new booking site, knowing your demographic is critical. The typical Airbnb guest is a young, tech-savvy millennial; it is estimated that millennials account for roughly 60% of all guests who have ever booked on Airbnb. Authentic, local properties are especially appealing to these travelers. They believe that staying in Airbnb-listed accommodations will provide them with more cultural experiences, which is one of their top priorities when traveling. Its popularity stems from the fact that not everyone who travels can afford to stay in a hotel, let alone find one in a crowded city. They have a simple — and often less expensive — option with Airbnb.
How Airbnb Benefits Hosts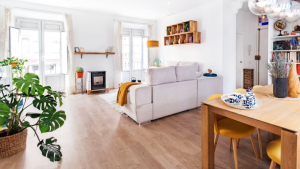 Your reservation system can be integrated directly into Airbnb, whether you own a bed and breakfast or a vacation rental company. Many of these integrations allow you to manage your content on Airbnb by syncing content, rates, and availability. Plus, your Airbnb bookings will automatically appear in your booking engine! Some of these platforms will even let you sync your existing Airbnb listings so you don't lose your host ranking and status if you already use Airbnb. Many offer free integrations; the only cost is Airbnb's commission, which ranges from 3% to 5% per booking (depending on the cancellation policy you choose).
Integrations for bed & breakfasts:
Integrations for vacation rentals:
     

LiveRez

     

Streamline

     

OneRooftop

     

CiiRUS

     

Maxxton

     

Barefoot
Airbnb Hosting Frequently Asked Questions
HOW MUCH DOES IT COST?
Bookings on Airbnb are generally half the price of other listing sites, with acquisition costs as low as 3%. Additionally, Airbnb covers all credit card processing fees!
WHERE DO I GET MONEY?
All payments are made through Airbnb's secure online payment system. When a reservation is made, guests are charged, and hosts are paid 24 hours after check-in. It's entirely up to you how you collect payment; you can use direct deposit, PayPal, or a variety of other methods. Taxes are not collected automatically by Airbnb.
DO I NEED TO LOWER MY RATES ON AIRBNB TO BE COMPETITIVE?
On average, the cost of an entire home on Airbnb is comparable to or less than that of a single hotel room. There are, however, some high-end properties on the market.
Bed Requirements for Airbnb Hosts
If you're considering becoming an Airbnb host, keep in mind that each listing requires a minimum of 30 days of availability over the next 12 months. Make sure the rate type with which you've associated each listing has pricing for at least 30 days.
HOST RULES FOR AIRBNB
There are also some basic requirements for Airbnb hosts:
     

Provide guests with the bare minimum, if not more. Toilet paper, soap, sheets, and at least one towel and pillow must be provided for each guest. Anything else is up to you; we recommend adding a little something extra to get a good host rating!

     

You must be adaptable. Within 24 hours of receiving an inquiry or reservation request, respond.

     

Accept all reservation requests as soon as possible. The sooner you start, the better!

     

Please do not cancel. Host cancellations are taken very seriously by Airbnb. They recognize that their travel plans are contingent on accommodations, so cancellations are frowned upon.

     

To achieve a high rating, maintain a consistent, high level of quality.

     

Ensure that your marketing strategy is working for you.
Now that you know how Airbnb works for hosts, it's time to learn why the company wants to close its China operations!
China, unlike the majority of other countries, has not embraced Airbnb. The resistance of Chinese tourists to using trading platforms that operate in languages other than Chinese, as well as the perception that Chinese peer-to-peer accommodation trading platforms cater better to Chinese tourists, are the main reasons for this unusual reaction. Airbnb struggled when it first entered the Chinese market in 2015. Following a strategy shift, Airbnb outperformed local platform providers in the first and last quarters of 2019, demonstrating strong growth. COVID-19 wreaked havoc on Airbnb China and other local Chinese peer-to-peer accommodation platforms. During COVID-19, Airbnb China faced several major challenges, including a cash flow shortage, the loss of listings, a low occupancy rate, booking cancellation refunds, host and guest loyalty uncertainty, and a crisis of confidence among hosts in the future of Airbnb China.
According to one of our mentors, the home-sharing company made the decision due to a drop in business in the world's second-largest economy, as well as "costly and complex" operational constraints exacerbated by the impact of Covid-19. Airbnb will remove its listings and offers for hosted experiences in China starting this summer.
Airbnb (ABNB) will not completely cease operations in the country, according to the source. The company will maintain a Beijing office with hundreds of employees focusing on outbound travelers and global projects. Multinational corporations are experiencing a slowdown in China, which remains one of the last countries on the planet to pursue a "zero Covid" policy.
Hundreds of mainland Chinese cities have been shut down in recent weeks as authorities work to eradicate the coronavirus. From Big Tech to consumer goods, the approach has harmed the economy and disrupted almost every major line of business. International brands such as Apple (AAPL) and Estee Lauder (EL) have issued financial warnings as a result of the restrictions.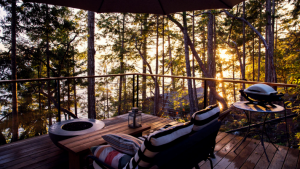 In 2016, Airbnb made its debut in China. Outbound travel by Chinese customers — primarily to other destinations in the Asia Pacific region — was a major opportunity for the company, as it was for the rest of the industry. That's because, according to the World Tourism Organization, China has long been the world's largest market for outbound tourism, accounting for the majority of visitor spending worldwide. However, since the pandemic, China's traffic has plummeted, and most international travelers have been turned away. Outbound tourism from China is expected to rebound once the country's borders are fully opened, according to the source.
Meanwhile, Airbnb's domestic business, which has hosted over 25 million guests since 2016, has only accounted for 1% of the company's revenue in recent years. With the pandemic restrictions showing no signs of easing, a home rental service has announced that it will stop taking reservations for accommodation within China on July 30. As the country's zero-Covid policy, lockdowns, and travel restrictions continue, Airbnb is shutting down its operations in China indefinitely.
Airbnb has informed its Chinese users that as of July 30th, it will no longer accept any bookings for accommodation or experiences in China. According to screenshots of the Airbnb notice shared across Chinese social media on Tuesday morning, the ability to book for dates beyond July 29 was suspended. An attempt by the Guardian to make reservations after that date from outside China resulted in an error message.
According to one of our mentors, Airbnb's domestic business in China is suffering as a result of China's pandemic restrictions, with no indication that authorities intend to work with the virus or open their borders.
The government has doubled down on its policy of eliminating Covid-19 as a wave of Omicron cases has spread across China. City-wide or localized lockdowns have been imposed in major cities such as Shanghai and Beijing, and there are widespread travel restrictions between cities and provinces.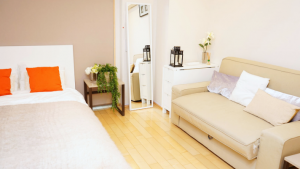 According to Phoenix News, a Chinese news outlet, Airbnb will keep a Beijing office with "hundreds" of employees. On the record, the company declined to comment further. The news trended on China's Weibo social media platform, with many comments focusing on how small of a market share Airbnb had even before the pandemic.
Chinese citizens are subjected to severe restrictions on international travel, which has had a negative impact on the global tourism industry. The number of Chinese tourists traveling abroad nearly tripled between 2010 and 2019, reaching 155 million. However, as the rest of the world reopens, Airbnb claims to have set a new record for bookings in the first quarter of this year, with over 102 million bookings for lodging and experiences. In a letter to shareholders, Airbnb stated, "Guests are booking more than ever before." "We see strong sustained pent-up demand in the future," says the company. The company said that while people were still booking stays away from cities and staying close to home, they were also returning to cities and taking cross-border trips.
Almost all major Western internet platforms, including Alphabet Inc's Google and Meta Platforms Inc's Facebook, have stopped providing services to mainland Chinese users, citing censorship and operational difficulties. China's efforts to contain the spread of Covid-19 have resulted in business disruptions across the country, with several cities, including Shanghai, being shut down.
The New York Times stated that Airbnb will remove about 150,000 listings in China as part of its retreat, out of a total of six million worldwide. Reports say that the Chinese stays have accounted for about 1% of Airbnb's business. Airbnb's stock rose 0.65% in Nasdaq trading on Monday but fell 1.59 percent in after-hours trading.
According to the SEC report, Airbnb has been having increasing difficulty complying with China's ever-changing regulations. Local officials issued a ruling in September 2021 requiring short-term rental hosts to post six certificates in order to operate. Homeownership, owner IDs, and a written guarantee of public security signed by the police are all required certifications. According to Global Times, the six certificates were difficult to obtain, and non-compliant properties had to be removed immediately. Airbnb was also required to share information about its users with the Chinese government.
That's it for this video Real Estate Heaven Fan, remember to subscribe to our channel and if you feel like we've delivered value please share this video with ONE person. That's right just one person as a token of your appreciation for the hard work we put into making content that educates and helps you on your mission of building your own fortune.  Remember you can watch video after video, but it isn't until you actually take action that you'll start to see results.  See you soon!
---