A New Record Is Set By A Spec House In Laguna Beach At $8,733 Per Square Foot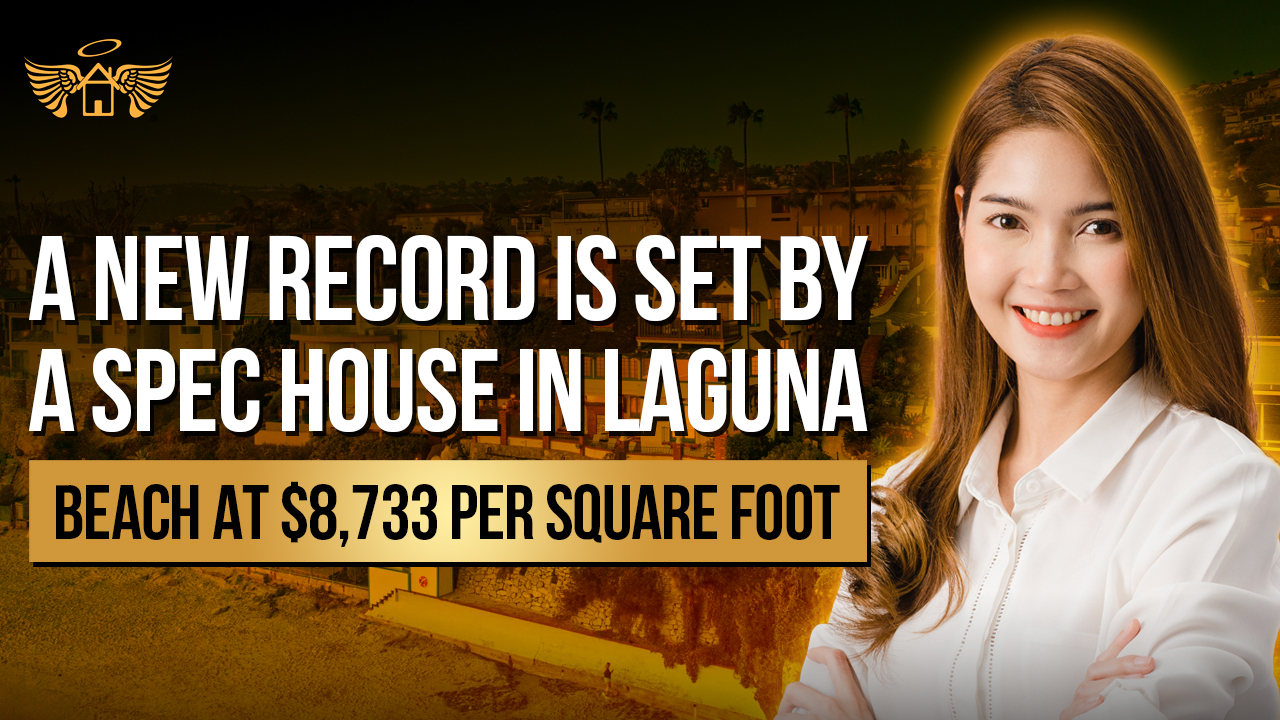 Hello, people. Welcome to the REH Real Estate Youtube channel. With a record-breaking deal, Tim Smith, from the Smith group at Coldwell Banker Realty closed the deal for 5,000 square feet of an Orange County property. Multiple offers led to this deal, as expected. The waterfront Laguna Beach, California, spec home is worth $43.5 million after receiving multiple offers, according to The Wall Street Journal. If you want real estate content, Real Estate Heaven fan, subscribe to the REH Real Estate Youtube channel and hit the notification bell.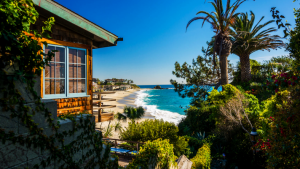 The 5,000-square-foot property was completed earlier in 2022 by developer David Wojtaszek of Divita Builders. At $44 million, the sale of the property is breaking a new record for real estate in Orange County. The price per square foot is estimated to be $8,733. The buyer's agent, Tad Baltzer at Triibe Real Estate, declined to come forward with information about the transaction.
The house was on the market, and with multiple offers, it set the record for the most expensive house sale on site in Emerald Bay, according to Smith. Wojtaszek bought a 4,000-square feet lot for $8.5 million in 2017 and spent six years planning and building his dream house. It has 5 bedrooms, 1,000 square feet of outdoor space with an outdoor shower, a jacuzzi, and an indoor gym. There is a wine cellar, home theater, and sauna too. In May, the property was listed for $48.995 million.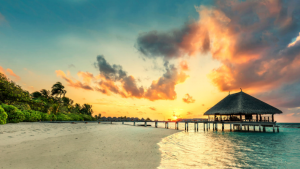 In 2017, Stanislaw Wojtaszek purchased the 4,000-square-foot lot in the gated community of Emerald Bay for $8.5 million. Over the course of about six years, he planned and built his home there. The five-bedroom home features a thousand-square-foot outdoor living space with an outdoor shower and a hot tub. It also includes ten bathrooms, a gym, a media lounge, a temperature-controlled wine wall, and a Nordic sauna. The property also has stunning views of Catalina Island and impressive bluffs. 
This custom-built home comes with modern finishes such as Venetian plaster wall treatments, limestone floors, walnut wood paneling, Gaggenau appliances, and floor-to-ceiling glass windows. For the garage, the teams built two electric vehicle charging stations and brought in Gennaro lighting for a chic ambiance. The median listing price for the home in Laguna Beach increased in July, up 33.6% from the same period last year, according to data collected by Realtor.com. Smith is well known in the industry for his non-traditional listing videos, including a video he made in 2019 that was a parody of "Teach Me How To Dougie" by Cali Swag District. It featured some members of the band.
That's it for this blog Real Estate Heaven Fan, remember to subscribe to our channel and if you feel like we've delivered value please share this blog with ONE person. That's right just one person as a token of your appreciation for the hard work we put into making content that educates and helps you on your mission of building your own fortune. Remember you can read blog after blog, but it isn't until you actually take action that you'll start to see results. See you soon!
---