5 Ways to Get Your Customers Back into the Game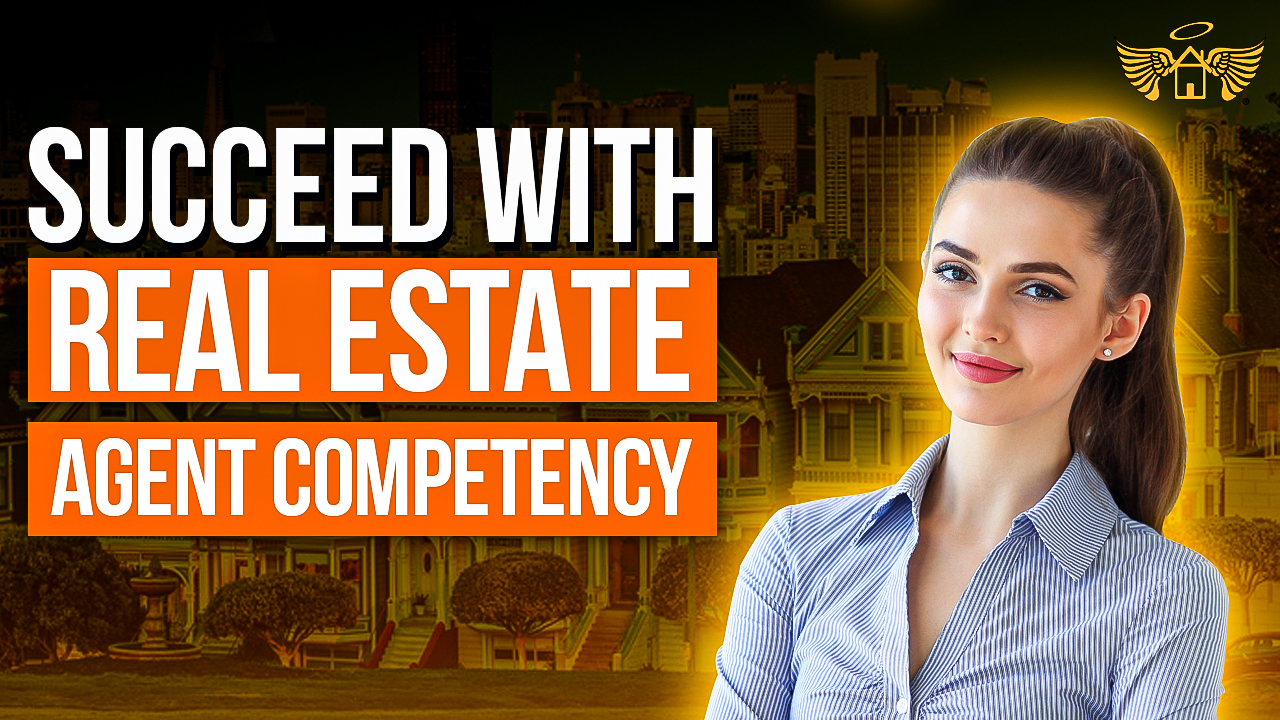 It's all about the game! Sometimes, it's not enough to make your business successful – you need your customers to be happy and satisfied with what they're buying. But if they're not, the clock is ticking to find out why. 
Luckily, you are in Real Estate Heaven. In this blog, you will find out why customers abandoned their purchases and how to get them back into the game. This is a basic introduction on what it means when your customer starts to lose interest in your product or service. These tips are meant to help you get your customers back into the game and to make sure they don't walk away for good!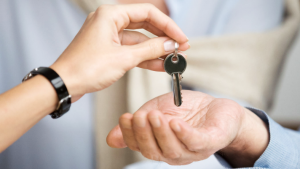 More than ever, shoppers look to industry experts for innovative, reassuring solutions in a cutthroat market. Find strategies to stand out as the broker that people turn to when they need assistance.
Many agents will witness the inevitable slowdown in metro areas as the spring market abruptly comes to an end. This slowdown will give us a bit more time to think back on the months that have passed.
Getting customers to feel confident again is the goal. Some buyers are feeling frazzled and worn out as a result of fluctuating rates and a very competitive market. 
In 2022, buyer fatigue will exist. A real estate agent's responsibility includes encouraging buyers to start their search anew by first assuring them that the market will become significantly less competitive as summer draws near. Also, remind buyers of their ultimate goals and hone in on the lifestyle your buyer is after. Start introducing more settings and locations that could aid in achieving these objectives.
Look for new sources of financing
Understanding your buyer's financing alternatives and working with a creative lender are crucial because the current rate environment is extremely stressful for buyers. Customers are currently enthusiastic about the following products:
– "Lock and Shop," which encourages customers to look for a property with a locked-in rate while regaining their confidence.
-For customers who intend to move, using a five, seven, or ten-ARM.
-Now that the market is slowing, buying at a rate via a seller credit.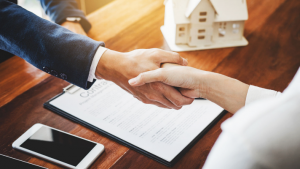 Buyers' strong preference over the past few years has been move-in ready, and prices have reflected this tendency. Partnering with a trustworthy and talented contractor who is available to offer quotes, ideas, and timing for your clients is one method to give purchasers more options. Find this individual or team with effort, and then put money into the connection.
To discover the ideal property for your customers, you may need to go outside the box. Example, If a three-bedroom home is not available, try looking for a two-bedroom home with a den or office instead and see what comes up. Additionally, you might be able to save your client a little money this way.
Don't forget about expired and cancelled listings too. Contact the homeowner to check if they are still interested in moving after first making sure the property has not been relisted by another broker.
Don't give up on your customers, and make sure they know you're trying to help them with their search problems for real estate.
The most expensive investment a person will make in their lifetime is frequently purchasing a home. Therefore, trustworthy real estate companies only finalize deals once they have the keys and the money in the bank. However, for the best businesses, that is only the beginning of real estate retention.
The conclusion of a transaction is only the start of a new one for the highest-earning agents and businesses. For two main reasons, specifically:
The most crucial aspect of expanding a real estate firm is client retention. Referrals, which are how 61 percent of customers chose the business or person they buy from, are a component of retention.
Retention is the second aspect—keeping a customer. A new customer costs 25 times more to acquire than an old one does.
Being the first company a consumer thinks of when they're considering buying a new house, selling their present one, or sending a friend or family member to buy one is crucial.
These will most likely be the simplest sales you ever make.
So how do you ensure that you provide the correct balance of assistance and engagement for your customers?
Here are 5 Ways to Get Your Customers Back into the Game!
Create Your Own World, practice kindness.
Doing a fantastic job the first time is the finest advice you can get to get a second round of business. According to a Massachusetts Real Estate News poll, recent purchasers' top concern about their realtor is a lack of communication.
You can take steps to make yourself stand out during the home-buying process and to be prepared so you can always return voicemails and arrive on time for appointments.
Software is available that enables brokers and agents to communicate with clients directly and share documents and documentation. Keeping them informed reduces their tension, and they will recall this comfort when it comes time to purchase another house.
Send letters of gratitude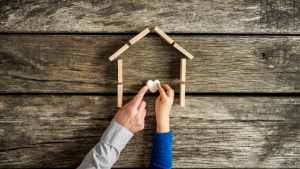 After a sale or after a customer has moved in, real estate agencies should write new clients thank you notes to demonstrate their concern. Some businesses leave goodie baskets or housewarming presents that are categorized based on predetermined buyer personas.
A present goes a long way toward expressing your gratitude, but you don't have to spend money to win over customers.
A longer enduring relationship with a customer can be established by sending these letters and baskets, which go beyond simple courtesy.
A handwritten letter goes a long way in today's era of DMs and texts to show a consumer that it's not just business, it's personal.
For Special Occasions, Reach Out
You will learn a lot about your customers as you get to know them. holidays, graduations, anniversaries, and more.
Encourage your employees to remember these dates in advance and enter them into a database. A timely well-wisher is the best way to convey the message "I'm a part of this family."
When it comes to festivities, holidays seem a little overdone, but private occasions like birthdays or anniversaries are seen as considerate and intimate.
These letters exhibit a degree of intimacy and affection that transcends the typical business-customer relationship.
Provide for Their Needs and Wants
If you want your customers to come back into the game, you need to provide them with the things they need and want. Listen to what your customers are saying. Don't react, but instead take the time to hear them out and understand what their needs and wants are. This will help you create products and services that meet those needs and make them happy. Make it easy for your customers to get what they need. If there's something you sell or provide that's difficult to get or use, people are going to be less likely to use it or buy it.
Make it as easy as possible for them to get what they need, so they're more likely to come back. Keep your prices low enough that people can afford it. If your prices are too high, people are going to choose other options instead. Make sure that your prices reflect the quality of the product or service you're offering, but don't go too low or people won't be able to afford it either. Provide customer support when needed. If something goes wrong with one of your products or services, make sure that you have someone available.
As a real estate business, you must attend to both the explicit and unspoken wants of your clients.
But be patient with your customers. Sometimes they are unsure about what they desire. Asking leading inquiries can help a customer who is unsure about their needs and wants.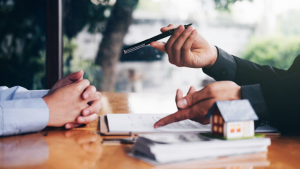 Use the phone if they prefer to receive updates that way. Send them emails if that's how they choose to communicate. Customers prefer to communicate with businesses on channels like WhatsApp that they already use. Your efforts will be valued by your customers.
You should always keep them interested.
Helping consumers solve problems is your responsibility as a business.
Any assistance a company offers has an impact since running a home is challenging.
To keep clients interested, collaborate with outside suppliers and provide reduced thorough cleaning, painting, pest control, or furniture rental services.
This fosters trust and demonstrates to clients that you value their business, even if it comes at a price.
Their post-sale experience will be more seamless as a result.
When it comes to marketing, one of the best ways to get your customers back into the game is by using social media. . By using social media platforms like Facebook, Twitter, and Instagram, you can create content that is relevant to your target audience. You can also use social media to drive traffic to your website or blog. In addition, social media can be used as a way to gain feedback from your customers. By asking them questions about their experience with your product or service, you can improve both your product and customer service.
Make use of messaging and social media
Social networking is a fantastic way to stay in touch with clients while promoting your services for businesses that often have several hundred or thousands of customers. It has become even simpler to use these platforms to maintain and grow client relationships.
You don't even need to tag them in posts or post regularly. You can follow the lives of your clients and participate in their adventures by staying in touch with them.
Create campaigns that prioritize your consumers' needs and allow them to spread the word naturally. Create campaigns on websites and apps that your target audience already uses, like WhatsApp. Send them outbound communications with open rates of at least 75% and engage them in highly personalized post-sales support.
Create a campaign for email marketing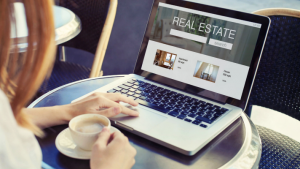 Making an email list for customers does wonders for keeping them involved, albeit being less personal. By using email marketing, you can routinely remind previous clients of your offerings and send them interesting articles that will aid them in navigating the world of homeownership.
The wonderful thing about email marketing is that it can all be automated, allowing you to communicate with all of your customers at once. You can streamline your communication and produce high-quality newsletters with a reputable email service provider, such as Mailchimp or Hubspot. This will free up your time so you can concentrate on your company's more difficult areas and close more deals.
For best effectiveness, divide your time between seeking out new business and focusing on the contacts you've already created. You may show that your business cares by staying in touch with customers after the sale.
Social media platforms like Facebook, Twitter, LinkedIn, Instagram, and Pinterest should be used as a platform to frequently communicate with customers on a daily basis because we are all on them in one way or another.
Be careful to "friend" or "follow" your clientele, both present and former. Directly share relevant articles, market trends, and local news with your social media following. You can begin establishing a basis of repeat business and recommendations if you are reliable and professional.
For you to keep your customers, send them regular marketing updates.  This will show them that you're still interested in them and that you're working on something new for them.This step is to create a sense of urgency. By making it seem like something important is happening or by highlighting how much time is left, businesses can get customers to take action.  Make sure your content is relevant to their interests. If you can make your content interesting and engaging, your customers will be more likely to come back and see it
Like any other purchase, houses and neighborhoods are investments. You were chosen by your clients because you were the local authority; now is your moment to demonstrate this. Informing clients about the state of the market is the finest strategy to persuade them to make additional investments. Market updates every quarter or every two years are the best ways to achieve that.
Sort your email lists into groups according to neighborhoods, and try to send out a community-specific informational email once per month or every three months.
Make a list of local news sources or conduct internal research before selecting stories depending on the locations of your target audience. Although it doesn't take much work, it can have a big impact because the emails will continue to establish you as the local authority.
Another strategy is to provide helpful tips and advice. This can help customers feel like they have control over their situation and make them more likely to act. Finally, businesses should offer tempting deals. This will get customers excited and hopefully push them over the edge to take action.
 Encourage Favored Behavior
Request referrals
Ask your pleased clients for recommendations of friends, family, or business partners who require the services of a competent agent. This will have a snowball effect on your lead generation; happier customers will result in a greater volume of leads coming into your company.
Many businesses or sales representatives are reluctant to ask for referrals because they believe it to be impolite or unattractive.
But keep in mind that the friends, neighbors, and family members of your clients are also possible leads. If they learn about your previous actions, a number of enthusiastic, delighted clients who live in the same area are much more likely to call you again, even years later.
If you ask someone to speak highly of you, they will frequently do so, especially if you follow up by saying thank you.
Make Investment Opportunities Clear
Has a recent real estate tax law changed? A new property had just come on the market, right?
Helping clients help themselves is one method to give them more power. It works effectively to offer financial literacy classes to clients to help them understand their alternatives. Therefore, having knowledgeable speakers discuss important real estate issues, such as the forecast for the housing market or workshops on short sales, helps position your business to turn prospective customers into customers.
When a consumer decides to sell their home, you want to be the first thing on their mind.
Create your brand with that in mind. Tell them how your brokerage or resale services can help them obtain the most val ue for their money.
Provide case studies that highlight past successes and the benefits of selecting them over a third party.
So, why are you still waiting?
Want to provide outstanding customer service that promotes retention? Invest in a platform for automated customer assistance that is used by global real estate giants.
That's it for this blog Real Estate Heaven Fan, remember to subscribe to our channel and if you feel like we've delivered value please share this blog with ONE person. That's right just one person as a token of your appreciation for the hard work we put into making content that educates and helps you on your mission of building your own fortune. Remember you can read blog after blog, but it isn't until you actually take action that you'll start to see results. See you soon!
---