5 Truths Every Agent About Shifting Markets that Agents Should Now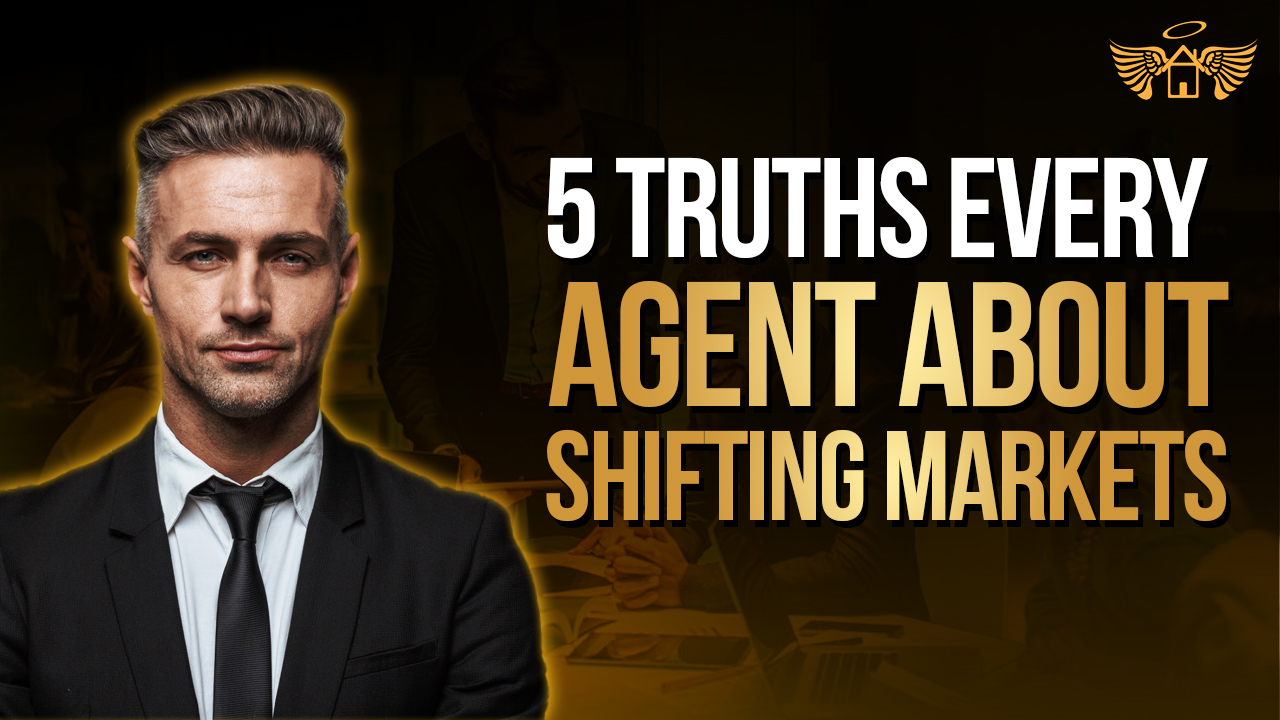 The advice and knowledge that we want to offer in a dynamic real estate market has never been more important. If you're interested, you've come to the right channel.
Luckily, you are in Real Estate Heaven. We're here to help you develop your business, use the appropriate technologies, and generate income. We've gathered information for you to keep updated about market strategies.
Despite the fact that every market change appears a little different, there are patterns in every transition, as Mark Twain once observed, "History doesn't repeat itself, but it often rhymes." The behaviours of agents and consumers are revealed by these patterns. They prepare agents for those usual cyclical moments of transition when they will gain market share. While others fight to live, you may advance if you are aware of these principles.
Here are 5 Truths About Shifting Markets that Every Agents Should know
People want to dismiss the idea that anything is changing.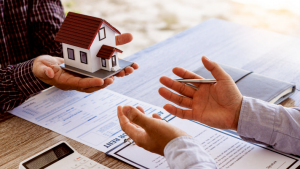 It would be naïve to think that things would stay the same. Change never stops. The issue is that most people desire to resist change since shifting market conditions necessitate shifting agent behaviour. Denying change is never in their best interests.
Going with the flow and the flow has never resulted in anyone growing. True success comes from embracing change, creating a clear action plan, and carrying it out.
What's the plan, then? What new tactics are you employing in light of the current market conditions? You should review your company's performance right away. List your daily scheduling efficiency, prospecting efforts, and marketing success (or failure). Enhance your marketability by improving these so they better meet the needs of your clients.
You may service your consumers better and gain a larger part of the market by being accommodating early than your competitors.
Ego will cause a lot of enterprises to fail.
One of the biggest warning signs of an agent failing in dynamic marketplaces is arrogance. Over time, the market has improved all of us. When the market is changing, many agents may look just as awful as they possibly can.
Running vanity ads or posting about how terrific you are or how much business you have closed now is not a good idea. The moment has come to address the most important problems facing buyers and sellers.
Instead of taking the listing yourself, this is the moment to advertise in a way that highlights the house you recently listed. Now is the moment to tell the tale of your customer and seller, making them the protagonist and primary character rather than you.
Telling your ego that you own this property is not the right move at this moment. Now is the moment to become the most knowledgeable agent in your area. Increase the quality of your customer service while doubling your education. You develop more as you gain knowledge.
Although it has been said that egotism (pride) comes before a fall, I think the polar opposite is also true: humility comes before success.
You'll become more influential to those around you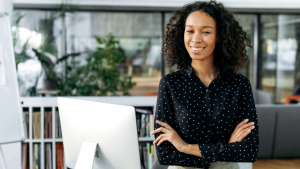 The impact of those close to you is stronger at this time of change. This can be explained by the fact that change brings about uncertainty, and that environment makes it more likely that we will look for strategies to adapt to change. Not whether the individuals in your immediate vicinity will impress you is the question. Which group of people around you will have a favorable or bad impact on you is the question.
Here is an illustration to help you understand this truth: Would it be better if the men I spent time with were recently divorced or happily married men if I were married and going through a trying time in my marriage and I wished to have a good marriage?
Apply it now to your company. Would it be preferable for you to surround yourself with people who are closing their doors or agents who are expanding their businesses if your goal is to build a successful business?
Be in the company of growth-minded, upbeat, and practical people. One of the most crucial elements that determines your level of success in a shifting industry is who you surround yourself with.
Select carefully.
There is a flight to safety during times of transition.
Both buyers and sellers want assurance that they are working with a reputable agent and company during difficult times. When consumers are concerned about the state of the economy, they tend to turn to brands that are regarded as reliable. In times of change, the value of being affiliated with a reliable brand—both the business brand and your individual agent or team brand—increases significantly.
Both buyers and sellers want to know that a professional is handling the process of buying or selling their property. Are you regarded as a reliable expert in your field? If not, here are some strategies for gaining the confidence of both buyers and sellers.
Exchange feedback from previous clients

Use Instagram Stories to share how you debut listings, host open houses, or identify the ideal home for a buyer.

Share examples of how you guided clients through challenges to achieve achievement.

Make and distribute videos that explain recent market data.
Promote yourself as the market's most reputable and competent agent. Your company will expand as a result, regardless of how the market performs over the ensuing several years, whether it goes up, down, or sideways.
The real players are distinguished from the posers.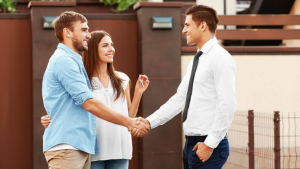 We are all doing better than we have in recent years because of the booming real estate market. The distinction between competitors (pros) and pretenders (amateurs) will become increasingly clear as the industry changes quickly. The tide is going out, as Warren Buffett famously said: "Only when the tide goes out can you find out who's swimming nude."
It's not too late to start playing if you've been flaunting the past few years. Everyone starts their careers without the skills and information necessary to perform at a high level. Starting to be unable to serve your customers is not a crime. If you never strive to go above that and fulfill your potential as an agent for your clients, that is the offense.
Opportunities usually arise from change. There are people who gain market share and people who lose market share over every business cycle. Recognize the aforementioned truths and use them in your business. This will give you the chance to create the company of your dreams.
We will give you tips to expertly prepare for a market shift.
Over the past two years, the real estate market has experienced an unprecedented upswing, with real estate brokers easily exceeding their prior sales records. The market has started to change, though, as low inventory, unbalanced home price rise, rising mortgage rates, and concerns about an imminent economic collapse have a negative impact on consumer confidence and threaten market activity.
However, only if you're willing to fine-tune your sales skills and tactics, business planning and development, finances, and personal life to expertly navigate these potential downshifts, according to RE/MAX Victory + Affiliates Vice President Donna Deaton, The My Southern View Team broker-owner Alyssa Hellman, Keller Williams Lucido Agency CEO and President Bob Lucido, and Sam Shaffer of the Chicago Properties Firm.
Tip#1: Be thoroughly familiar with the trends in your industry.
One pattern that has persisted year after year is that many people fail to realize how much business slows down in the summer, according to Shaffer. "Summer in Chicago is simply a lovely time where the weather's nice, people are going away to lake homes, friends are getting married, and we have vacations," he said. As a result, he continued, "people aren't spending as much time focusing on their property search." Deaton claimed that while Shaffer utilizes data to assist buyers in locating possibilities, she also uses her data stockpile to assist sellers in understanding the tiny change in market sentiment that has caused buyers to back off from placing excessive bids. She said it's becoming more crucial to highlight not only pricing trends but also other terms that make agreements happen as sellers raise their listing prices.
She goes above and beyond to check in with other agents to get more information on what's happening in particular pockets of her market, learn what offer terms have been winning over sellers, and suss out other factors that can't be packaged neatly into a report or spreadsheet, according to Hellman, who claimed that thorough market research can make or break a deal. I have a lot of connections with agents when I ask, "So what have you been seeing?
Simply to confirm that what I am seeing is still what it is? ' she uttered. Particularly in our sector, I believe there are a number of small pockets that may be either more or less competitive than the overall market. Agents aren't actually allowed to discuss it, but they are permitted to say, "Hey, I filed an offer a few weeks ago with $10,000 in due diligence and I wasn't even close to the top."
Those tiny bits of information can assist you estimate where you and your customers should position yourselves in the market.
Tip#2: Strengthen your relationships with agents and clients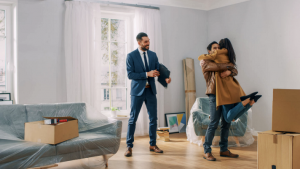 According to Shaffer, Deaton, and Hellman, agents must focus on the fundamentals of relationship building with clients and other agents after establishing a foundational level of trust by demonstrating their market expertise. All three brokers agreed that more hand-holding is necessary than they are probably used to because of the present market's volatility and concerns about a potential housing bubble.
It's challenging, said Deaton. "We have to be a cheerleader and they can't see that we're stressed because we have to be there for them, have empathy for them, and communicate every day — no excuses," the author said.
Text messages, social media check-ins with previous clients, and other forms of communications, such emailed newsletters or handmade cards, are all examples of communication, according to Deaton. But she claimed that in this market, a phone call is still superior. "So many agents have stopped picking up the phone and calling someone; they now prefer a text or email," she said. However, you actually need to establish a personal relationship.
Building solid relationships with agents inside and outside of your brokerage is just as crucial, according to Deaton, as forging strong bonds with clients. In a highly competitive and oversaturated market where agents are vying for the same clients, she claimed that strong agent relationships are crucial.
Tip#3: Increase inventory by carefully choosing your real estate partners.
Real estate agents need to hone their strategy abilities and pull from their toolbox to create inventory possibilities for their clients as the inventory shortage worsens, according to some experts. For Shaffer, his customers have benefited greatly from having access to off-market and upcoming postings.
"I'm continuously looking through all of my options to locate my customer a good fit. It often involves sort of going under the hood, so to speak, to identify some of those not so easily available houses that would be a good fit for our clients because I have access to off-market and coming soon listings, he added.
Shaffer also mentioned that he subscribes to a number of services that offer market data to top-producing agents, which have proven to be useful in his search for inventory. He added, "I'm a part of a newspaper for the top 10% of brokers in Chicago and I joined with another firm called Zen List, which is a feed for off-market and upcoming properties as well. I use a variety of tools to help my clients, including creativity and resourcefulness.
For Deaton, he however, is generating inventory through Facebook groups, which is a more economical channel.
Tip#4: Improve your negotiating techniques (Hint: Making a bigger offer doesn't always work)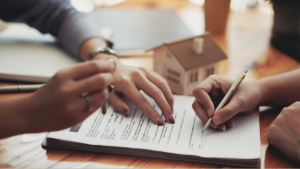 Real estate brokers must hone their negotiating techniques in addition to handling inventory shortages if they are to assist homebuyers in making a decision that will benefit them both now and in the long run. Although adding more money to an offer is sometimes the first thought that comes to mind, according to Deaton, addressing a home seller's other requirements, such as extending the closing date or providing a leaseback option, can be more beneficial.
It's not always about the cost. According to Deaton, sometimes the terms are what seal the transaction. "As a buyer's agent, you really need to do your homework and gather that information."
She continued, "Flexibility with occupancy is crucial because frequently the seller may need 60 days before they can move into the house that they're buying or developing. When a seller needs more time than 60 days, "sometimes sellers are even prepared to do a leaseback and lease that property back off that buyer until they're able to go forward to their next home."
Along with dropping contingencies or providing assessment gaps with evidence of finances, Deaton said other strategies, such as being prepared to pay the buyer's agent's commission or a portion of the seller's closing costs, have also been successful.
In this market, buyers are eager to cover assessment discrepancies, but sellers are unsure if this will actually happen. Really, can you afford that? ", she said. "As a buyer's agent, it's crucial that you provide proof of finances if you're going to offer to cover the appraisal discrepancy. Many agents will fill in the evaluation gap but fail to supply the necessary finances, which is a significant factor.
But according to Hellman, it's not necessarily necessary to offer four, five, or six figures above the asking price in order to succeed if you're depending on extra money to make the difference. The broker in Raleigh claimed to have taken a cue from "The Price Is Right," where contestants frequently succeed by setting their estimations just a hair above those of their rivals.
Tip#5: Create and maintain momentum
All four brokers agreed that after you establish momentum and figure out what works, consistency is where the true work and rewards are.
This is a marathon, not a sprint, according to Shaffer. There isn't a magic cure that will instantly catapult you to the top. It takes a lot of effort. It involves working hard every day, interacting with your current database, and being as pro-active as you can with your existing clientele.
The firm will be built by treating each client with respect and providing the finest service possible, he continued. "It's truly doing an incredible job for each and every client you work with with the awareness that you're not going to get rich from one client."
Lastly, Shaffer encouraged agents to invest in their physical and mental health. "I workout for both the physical attributes and the mental attributes, because I need to be able to take care of myself first and foremost so that I can take care of my clients and my family," he said. "It's my non-negotiable. It gives me the physical and mental energy to approach each and every day with putting my best foot forward."
That's it for this blog Real Estate Heaven Fan, remember to subscribe to our channel and if you feel like we've delivered value please share this blog with ONE person. That's right just one person as a token of your appreciation for the hard work we put into making content that educates and helps you on your mission of building your own fortune. Remember you can read blog after blog, but it isn't until you actually take action that you'll start to see results. See you soon!
---