10 Types of Videos Every Real Estate Agent Should Master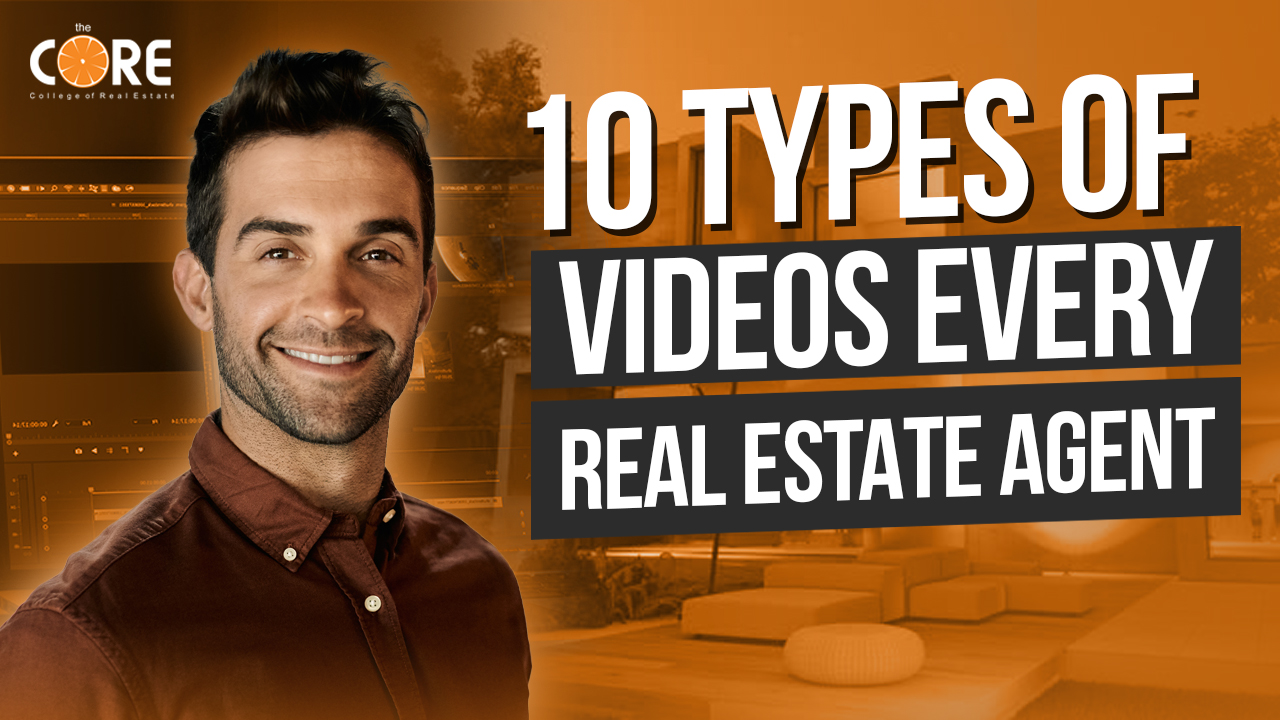 Properly marketing your listings through videos and visuals is the best way to generate a significant quantity of leads. Home buyers report that 51% of them found their new home by browsing online. Including powerful photos, videos and animations in your listings help stand out from the pack.
Barbara Corcoran started her real estate company with taped videos uploaded to a website.  Once they were posted, clients began to reach out to her, and the business grew rapidly.  Carrying on the idea of posting content online, potential clients could search for the videos on their site, interested parties could reach out to her team (rather than her having to go out and find them) and their business grew quickly.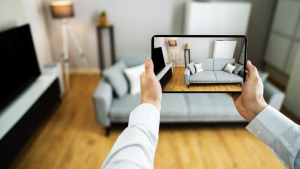 "Luckily, you are in Real Estate Heaven and we've produced a list of the ten types of videos every real estate agent should master. Remember, that while the first step is completing any of these amazing blogs, the second and possibly more important step is taking action even if it's imperfect action.
Property listings with videos receive more than 403% more inquiries than those with no audio or video. For a local business trying to get ahead in a crowded market, adding video can provide an exponential growth lever.
According to the National Association of Realtors, online video is quickly becoming an informative source. Thirty-six percent of people watch videos when searching for homes.
Incorporating video into your marketing strategy can increase lead generation, but it only works well if you produce the right types of videos, and promote them effectively.
In this video, we will take a close look at different types of video that are most effective for businesses in the real estate market and how to best use each type. We will also discuss helpful ways to effectively market videos online and finish off with a quick comparison of production options.
Here are the 10 Types of Videos Every Real Estate Agent Should Master
Listing Videos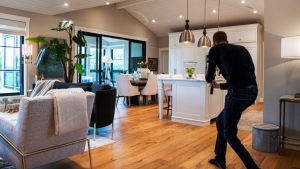 When most people think of real estate videos, they are usually the first thing that come to mind. Although listing videos are far from being the only type of real estate marketing videos you can and should create, they have two unequaled advantages. Listing videos attract listing clients at a faster rate and help sell listings faster. Simply having a clean portfolio of these strong types of videos along with data on each home's sale can massively increase your leading leads.
As noted, listing videos are highly effective in real estate videos. With stylish videos, new leads who are learning about the properties in your market can be convinced to sign up for more information about the property. This leads to more meetings, email and phone calls with these potential clients.
This video is professionally produced and highlights the property's features in a succinct 2 minutes. It includes exterior shots of the loft and interior views of the property, blended together with detailed information about their size, location and many amenities in between. Interested buyers can be given all the information they need about pricing and many other aspects of this property without having to painstakingly sift through tedious listing details.
The endless way in which a number of new apps and technologies have developed to make it easier to film visually impressive clips has led people to believe that the niche is almost saturated.
With the latest tools for shooting and editing videos, it's easier than ever to produce professional content. Apps like Camera Plus, Magisto, and Viddy can take a high-quality video from your smartphone or tablet. Live streaming apps, including Periscope and Meerkat, have become quite popular as platforms on which people can broadcast their experiences live in real time.
While the legality is still fuzzy when it comes to drones capturing listings video, agents continue to use these gadgets to get amazing aerial real estate video and images of the home features. Whether you're in a beach town where you can capture beautiful shots of waterfront properties, rural communities with vast open fields, or a suburban area with modern and attractive new-builds-drones offer a unique opportunity to receive stellar footage.
Neighborhood Tour Videos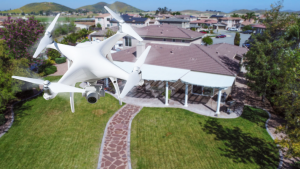 Video tours are an essential part of real estate property marketing, showing off every facet and corner of your clients' homes. In today's market, something all consumers take into strong consideration in their final purchasing decision is the neighborhood and community in which a listing resides.
If your property doesn't show what everything else nearby looks like, such as pools, patios, and playgrounds, you may be missing opportunities. That is because buyers rely heavily on visuals. Making a listing that includes all of these features can help transform an audience into potentially valuable clients.
Taking a neighborhood tour is an effective way to market real estate because it provides multiple benefits. It creates content that you can use repeatedly and validates your knowledge of the local environment by providing valuable information to both buyers and sellers, which is necessary to create video content for your brand.
To make your local neighborhood tour engaging, highlight a few popular and attractive neighborhoods in the area along with your account of what makes the area special. Don't forget to mention transportation options, nightlife, parks, landmarks, or any other interesting features.
Dedicating a portion of your shooting schedule to documenting your market will allow you to create a series of videos that can be used in every listing you make. Either hire a professional videographer or get help from someone else who is willing to film something noteworthy or focus on video marketing as an entire city can be filmed at once. Once they have all the footage needed, these videos can be used across every project and create standalone videos to highlight the market.
Testimonial Videos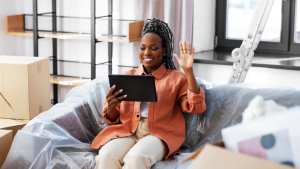 Real estate videos can take a staggering amount of time and effort to produce. With testimonials, you are able to leave a powerful impression on your potential clients that leaves them both satisfied and converted. While a strong review profile on Zillow can show your competence and trustworthiness, videos reviews are even more impactful. Testimonial videos have a high conversion rate for real estate leads because they leave an impact on the potential client that's hard to ignore.
Put part of your time and energy into optimizing your Zillow agent profile so that you make a great first impression on potential clients. By doing so, you will be in constant contact with buyers from Zillow who search for properties in the area that already require agents. You should also aim to become a Zillow Premier Agent and give people the opportunity to contact you about other agents' listings as well as your own.
Case Study/Review Videos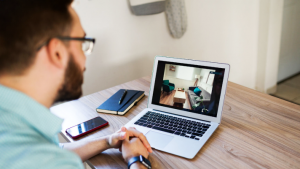 Happy customers are indispensable because they can provide input about satisfaction, which can persuade leads. You should take a plan of action at the end of every deal after you close it to request feedback from your satisfied clients to include in your real estate marketing strategy, specifically for video marketing efforts.
Communication that promotes the value of your business is key to getting clients on board. To make the process quick and simple, set up lighting and camera settings wherever you can most efficiently interview them (like your office, their new home, etc.), as well as questions to ask during the conversation so you don't take up too much time. Once you have what you need, consider creating videos featuring just those buyers or sellers to share with potential clients or create a highlight reel of all of the feedback from customers who hosted Q&A sessions.
Educational Videos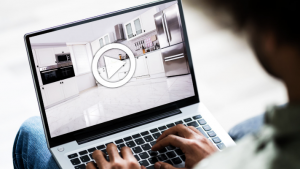 Real estate buyers and sellers may not know what questions to ask or how best to go about the process, so by creating educational content about buying or selling a property, you can answer their questions in an engaging and structured format. The growth of online real estate videos has boomed in recent years because it is so easy for consumers to disseminate information this way.
Educational videos are crucial for online professionals who need to establish their authority and build trust with their audience. A population of content producers is available on TikTok, Instagram, and YouTube. Videos in these platforms can be monetized with banners or ads.
The video has a simplistic story line and is excellent for its intended audience. The content offers useful tips that any homeowner can learn from, with only seven minutes of content which can be easily saved and referred to in the future. The real estate agent uses font overlays throughout the video to assist him in explaining different points.
Q&A Livestream Videos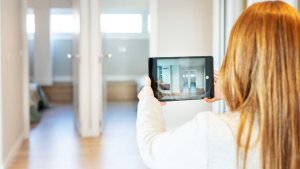 As mentioned earlier in this video, live-streaming with Twitter has become popular for agents and brokers. And, with Periscope and Meerkat, those two apps are pretty much the most popular choices for live-streaming. All you need to do to allow your Twitter followers to see you via mobile is click the broadcast button. Anyone that follows your feed instantly can listen and watch your stream in real-time.
Real estate agents use Periscope and Meerkat to give live listing tours, but they are also relatively popular across a number of other industries such as entertainment, conferences, group outings, and so on. Take time to brainstorm potential ways that your business or product can be shared with those in your target audience during the process. You could have another means to create interesting real estate agent videos.
You can transform previous live-background chats and advice-giving sessions into long-term videos you can use on your real estate YouTube channel. Using software like GoToMeeting or apps like Google Hangouts, should you host the occasional webinars and then archive them for future references from old recordings, you can expand the growth of your overall community. As videos grow with views and guests, it entails more registrations for future live editions too.
Blog Post Recap Videos
Transform your old blog posts into video to increase their impact, as not only will you receive more new visitors, but you'll also provide them with two mediums worth of content. In addition to its usefulness in generating new visitors in a matter of minutes, video also includes much more information than text on the subject.
You can reach people who better absorb visual content than copy-oriented posts by creating posts that combine text and video. If you create posts around the latest home design trends, for example, include a video that shows off the design news and updates you mention, along with images to explain further or in depth what the post is about.
Special Offer Videos
Don't let your content languish without value! Creating unique offers, such as a limited time offer for a buyer or seller consultation or an infographic that's worth sharing can help to attract new customers and differentiate you from your competition.
With videos, it's important to have a CTA in the video or in an email you send to promote the offer that leads your prospects directly to your real estate website, with a form they can fill out to enter. The promotion accomplishes this goal through creativity, as it increases lead generation on your site.
How-To Videos
Talk about whatever you want without a whiteboard! You can put together your "how-to" tips and tricks and turn them into informative slides later. Ways to share your wisdom with leads include recording a voice message or creating a video that shows the higher level talking points.
Searches for "how-to" content on YouTube have skyrocketed in popularity over the past few years, which means simply titling your real estate videos with this moniker can increase your chances of being one of the top-clicked videos for your niche topics — just make sure the ones you cover don't have competition in your market.
Client Update Videos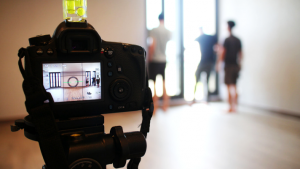 With videos that quickly cover the status of your home sale — including how many showings you've gotten at open houses, how many private views were given and what marketing activities you're using to sell it — real estate professionals don't need to leave their clients in the dark about which listings suit them best. They can make comparisons to find properties that match all the data points on homes for sale so they can save time and do better business.
You can use slides to present the information, but sometimes you need the "wow" factor to demonstrate how resolved you are to help your clients sell homes quickly and for the right price.
Now that you've learned about the types of videos you can make to market your real estate business, here are a few tips beginners of video content should know..
Before you invest in video marketing, you need to have a clearer strategy in place. This includes thinking about what kind of videos you'll create, how long it will take, and who will benefit. Make sure you answer these questions before jumping into the work!
Who/what will be featured in your videos?
Who will benefit from your videos?
How will this video help generate leads?
How long will each of your videos last?
Will you require the help of a videographer, or will you produce videos on your own?
Once these questions are answered, think of where to upload your videos. There are a lot of fantastic benefits to uploading your video content to YouTube. It is owned by Google, it is the #2 search engine in the world, and it's simple for anyone to upload. For these reasons, Google provides some benefits such as a higher ranking for videos compared to written content.
With this integration, it is easy to create relevant videos into your Google+ strategy. This can help promote your YouTube channel and your business to the search engine without you needing to do anything extra on your end. You can modify and promote your YouTube profile by reaching out to other social channels such as Google+.
Start with introductory videos. Explain why you are passionate about real estate, or how you got your start in the business. You can also include some of the properties you represent to give potential buyers an idea of the market you primarily work in. If filming outside your office, include shots of your office community as well.
Generally, video marketing for real estate should be entertaining and not a huge time commitment. It has been found that resolutions from two minutes to five minutes is the ideal length for showing viewer engagement. To ensure this, shoot short videos instead of long ones and keep the script loose and conversational for the best results possible.
When creating content for your YouTube channel, you should optimize your videos for search rankings within Google. Along with keywords and relevant phrases that you mention in your videos, include them in the title, meta description, and tags to make sure they rank in local listings.
That's it for this blog Real Estate Heaven Fan, remember to subscribe to our channel and if you feel like we've delivered value please share this blog with ONE person. That's right just one person as a token of your appreciation for the hard work we put into making content that educates and helps you on your mission of building your own fortune. Remember you can read blog after blog, but it isn't until you actually take action that you'll start to see results. See you soon!
---