7 Tips on How To 
Effectively Cold Call
 in Real Estate (part 2)
---
(Video of Paul prospecting over the phone and scheduling a listing appointment)
---
I hate making Cold Calls. But I Love Listing Homes.
In a prior blog entry, "7 Tips on How To Effectively Cold Call in Real Estate (part 1)" I shared simple tips designed to improve your mindset, or even perception, about dialing for dollars.The goal of this entry is to share the actual "How To" and the best practices that I have used to build a 20+ year career and a 7 year old business with over 150 agents and broker associates. This stuff works folks.
Who You Gonna Call?
No. Not the Ghostbusters. The first thing you need is a list to call. I am going to strongly suggest that you start with calling expired listings. When the seller contracts with an agent to sell her home, the listing agreement will have a set expiration date. A listing expires when this expiration date has passed without the property being sold, and without the seller renewing the listing contract with the real estate agent. Some people may argue that calling expired listings is not truly cold calling. Tell that to the sellers who don't know who you are.
The logic behind calling expired listings, is that these people already had a desire to sell their home, and what better lead is there to call than someone who was already interested in the services or product you offer?
The next type of prospect or lead that I would call and spend most of my efforts on would be the For Sale By Owners or FSBOs. No number for for sale by owner's in any given market is going to fluctuate on how bullish or bearish it is. I'll cover precisely how to prospect a for sale by owner and the best strategy to use in a follow up post.
Where Do You Get Your Lists?
Here are your options:
Manually Download the list of expired listings from the MLS (which does not provide any contact information other than the tax mailing address of the seller.) While doing it this way does not cost you monetarily-it costs you in the time it takes to collect the data. This is how I used to acquire my lists 5-10 years ago. It's a very time consuming and antiquated way to do business, and yet I still see agents who choose this route despite the fact that time is money.
Subscribe To A Service that provides you with these lists.  This is the best and most effective option. There are about 4-6 different services that provide these lists and most of them are provided as a side product to an autodialer.  In a separate post, I dive into the top five autodialers for real estate agents. For now here are the links to the ones most commonly used. I personally use Mojo and Vulcan 7 almost daily.
Scripts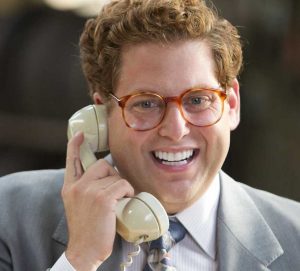 Have you ever gone to the same broadway play twice? How about the same concert twice? What did you notice? The set, the routine, the songs, even the jokes were the same. I remember seeing Michael Bublé in concert recently and not only did I think he was a great performer, but man, was he witty. That is, until I saw the same act for the second time and realized that every single joke-even the ones where a random audience guest participated in-was rehearsed and stage. He had mastered his act so well, that even the jokes seemed happenstance and off the cuff when in reality they were not. Professionals practice, drill, and rehearse until their acts become second nature. In essence-they have mastered their scripts. Lawyers? Ask a successful attorney if they practice their opening and closing statements? Ask them if they spend hours with their witnesses preparing them for the onslaught of questions that will be directed towards them from the opposing counsel. Ask an MD if he or she has a routine set of questions they use to diagnose a patient. That too can be argued-is a script.
Don't want to call it a script? Fine. Call it dialogue. Call it whatever you want. Bottom line, you need to know what to say and when to say it. You need to know how to overcome objections. You can't walk into a consultation with a homeowner or homebuyer and think that you can wing it. Learn the most common objections objection handlers. Be prepared. I used to drive around with the scripts playing in my car over and over again until my children started to learn them. It annoyed them, but my response to them was, "You want new Jordan sneakers right? Then we'll have to listen to this again."
Lead With Questions
My career is inching towards 25 years and during that period, the most important thing I have mastered is to lead with questions. I've learned that when I make a statement it can be doubted-even refuted, but when the client says the exact same thing it is truth.
For instance, if a prospective client asks me, "Do you specialize in this neighborhood?" The old me would have responded with a "Yes" or "No" thereby committing myself to success or failure. Be careful what you say, because if you say "Yes." and are caught in a lie you will never recover as everything you've said is now suspect. That doesn't mean you have to say "No." either.
A better response would be, "Is being a specialist in the area the most important part of your decision making process when it comes to selecting your agent?"
An ever better response would be, "Mr. or Mrs. Seller, are you looking for an agent that can bring you buyers only from this neighborhood or would your prefer one that could bring you buyers from multiple neighborhoods. Which is better for your, smaller buyer pool or larger buyer pool?"
In both examples I led with questions that led the client to my intended result as it is only common sense that anyone selling a home wants to have as many home buyers as possible looking at it. Now one might make the argument that they only want qualified buyers touring their home, but that would be a different conversation and a different objection handler in the form of question.  We will go over objection handling in an separate entry.
The Appointment (Real Estate Porn)
No one is going to ask you to come over. Period.  Get that out of your head. That's a dark, dirty fantasy. I call this Real Estate Pornography. You will have to learn to ask for the appointment just like you will have to learn how to tactfully ask for the client's signature on a contract. Don't be discouraged by the fact that you will have to ask more than once. People are afraid to make little decisions let alone big ones. I've discovered through years of closing that the magic happens right around the third or fourth attempt. Amateurs give up after one rejection. Professionals give up when the prospect hangs up or walks away. I had to ask my wife to dance four times before she agreed to dance with me when we met at a club.
When closing for an appointment you don't simply ask, "Can I come over on Monday?" as this is a yes or no question and will most likely elicit and "No." response.  Instead, give the client options. "I'd like to interview for the position of being your agent. Are mornings good for you or would you prefer evenings?" By doing this you have given them options and people are more likely to select one of two options. Follow up this question with, "Is Wednesday good or Thursday better?"
Summary
There are many ways to generate business in real estate. I am a HUGE proponent of SEO and internet marketing. I am a Zillow Premier Agent. I consistently ask for referrals from my sphere of influence and past clients. I also cold call. I've built a career cold calling and while all other techniques do in fact work, calling expired leads, in my opinion, is the FASTEST way to get business NOW. Here are my 3 steps to success.
Subscribe to an autodialer that provides expired leads
Master your scripts
Learn to close 4-6 times per conversation.
"The only thing standing between you and your goal is the bulls#!+ story you keep telling yourself as to why you can't achieve it."
– Paul